Shortly after arriving in Germany for a six month exchange program, I knew there was no going back to life without travel. I spent my time their traveling throughout the country and Europe. Immersing myself in different cultures, rich history, various foods and different languages sparked something in me.
After having a career teaching special education for the years following college, I knew my calling wasn't being reached. I decided to take a gap year consisting of everything from a cross country road trip, to volunteering in Portugal, to a yoga retreat in Costa Rica. The year of following my heart around the world revealed to me what I already knew. I needed a career in travel.
Ultimately, joining Audley is a dream job of mine and allows me the opportunity to share my love for Portugal and Spain with those who wish to explore and experience all they have to offer.
Speak to Kristen

Start planning your trip to Europe with Kristen
617-223-4390
Q&A with Kristen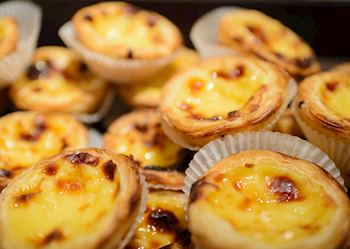 What's the best local dish you've tasted?
Less of a local dish and more of a staple pastry, but a pastel de nata is essential to mention. It's a small egg custard tart with a crisp, flakey outside and a warm gooey inside. Covered in cinnamon and paired well with an espresso, a pastel de nata is my favorite way to start the day in Portugal. Bakeries known for their pastel de nata's keep their recipe a secret by only having several chefs in the entire world know the secret ingredient.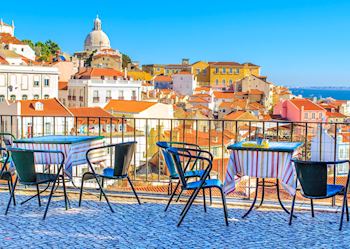 What's your most vivid travel moment?
In Lisbon, I came across a locally owned Fado bar. This small, dark bar had every inch of wall covered with photos, tables full of red wine and tapas, and was corner to corner full. The owner quieted the room and dimmed the lights. Two gentlemen in leather pulled the attention of the room. Strokes of the guitar started and within a moment you could feel the energy shift. One gentleman closed his eyes and started singing Fado music. This Portuguese style music, representing mourning and melancholy, was so unbelievably intense the tune sent chills over my body and tears to my eyes. It was an unforgettable experience.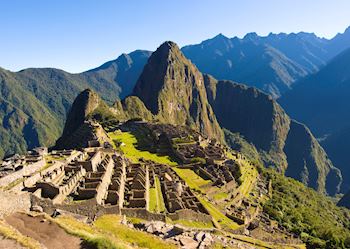 Where would you love to travel next?
Peru! I have been dreaming of trekking Machu Picchu for as long as I can remember. Between soaking in the culture and food in Lima and Cusco, along with exploring Lake Titicaca, Rainbow Mountain and Colca Canyon, visiting Peru has been top of my list for a while.