On my first international solo adventure, I had a nine-hour stopover in London. To optimize the short window of time I had, I joined a Big Bus tour. It was New Years' Eve and cold, but I insisted on sitting on the top deck so I could take in as much as possible. After that brief visit, I knew I wanted to come back to London and explore the UK further.
Since that experience, I've furthered my travels and have always tried to get away for one international trip each year. Between my travels, I've spent my career working in hospitality as an Event Planner and more recently as the General Manager of a restaurant.
I'm thrilled to be a part of the Audley team and combine my passions for travel and hospitality. I can't wait to work with you to create your dream vacation.
Speak to Melissa

Start planning your trip to Europe with Melissa
617-223-4390
Q&A with Melissa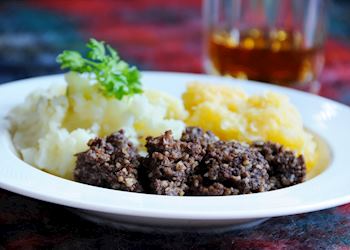 What's the best local dish you've tasted?
I must admit, I was afraid to try haggis until I attended a group food tour in Edinburgh, but it's now my favorite local dish. During the tour, our trustworthy guide took us to a small pub frequented mostly by locals. I thought to myself, 'If I'm going to taste haggis, this is the place'. After the first bite I was hooked. The outside was crunchy from the breading (this preparation of haggis was fried) while the inside was soft but still had a bit of texture from the finely diced filling (sheep's heart, liver and lungs mixed with onion, oatmeal and spices). Black pepper was a dominant flavor in both the haggis and gravy, which complemented the filling perfectly. I now understand why haggis is so popular in Scotland.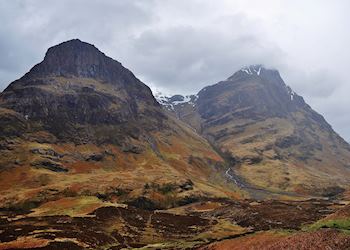 What's your most vivid travel moment?
While traveling in Scotland, I experienced a true Scottish day while hiking the Lost Valley in Glencoe. In a matter of four hours, I experienced sun, rain, hail, wind, and even a quick snow flurry. My guide and her adventurous pup expertly guided us through the terrain and ensured I was well equipped with the necessary gear before departing the trailhead. After climbing a steady ascent, passing waterfalls along the way and crossing a small stream, we finally made it to the Lost Valley. Surrounded by snow-capped mountains in front and a beautiful ridge behind us, this is a day I'll never forget when I think of my time in Scotland.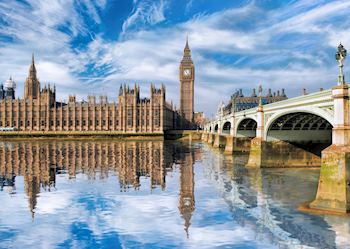 Your best piece of travel advice?
Something I always like to do when traveling to a new destination is to start my time in that area with a guided tour — this could be a walking tour of the city, a food tour, or a guided driving tour. Having this guided experience on day one in a new location allows me to connect in a way I often find I just can't do on my own. These guides are locals and experts in that region and will share its history throughout your tour. They'll also provide stellar recommendations on where to find the best shopping, restaurants, and viewpoints.