My passion for travel intensified after spending a semester abroad in Prague during my junior year of college. I spent my weekends exploring various countries throughout Europe and found myself charmed by the different cultures and cuisines that each of the cities had to offer.
Toward the end of my trip, I spent two weeks in Italy and after only a few days there, I was smitten. I was swept away by the beauty of the streets and the rich history embedded in the walls of the cities. I was also in food heaven as I sought out handmade pizza and pasta at every meal. As hard as it was to leave Italy after my stay, I knew that I would be back. Working as an Italy specialist has allowed me to rekindle my love for Italy and share my experiences with those who wish to see what the country has to offer.
Speak to Samantha

Start planning your trip to Europe with Samantha
617-223-4390
Q&A with Samantha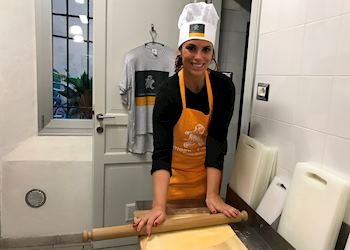 What's the best local dish you've tasted?
Rome is renowned for its rich pasta dishes such as carbonara and cacio e pepe, but the one dish that impressed me most was the Amatriciana. I am usually the type of person to go for the pasta with the heavy cream sauce but sugo all'amatriciana, made up of fresh tomatoes, guanciale and pecorino romano cheese, is traditional to Rome so I had to try it. Each bite exploded with the taste of herbs, spices and sunshine and I couldn't help but to scrape the plate clean with a piece of bread.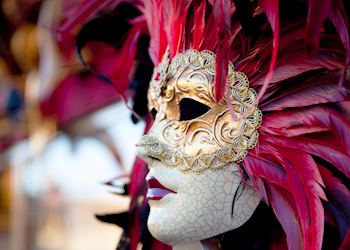 What's your most vivid travel moment?
I was in Venice for carnival and the streets were filled with people celebrating as they flaunted their elaborate masks and costumes. We ended up in a family-run mask shop one day, its walls covered with handcrafted masks of every description. We spent the next three hours creating masks of our own and chatting with the owners and mask makers. I don't consider myself artistic but there was something about being in a mask shop in the middle of Venice that sparked my creative juices. I left feeling I'd had an authentic glimpse into the lives of the locals and their love for carnival.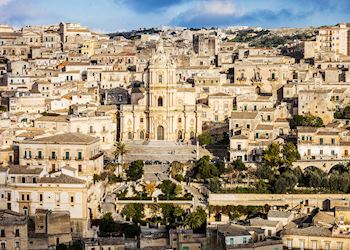 Where would you love to travel next?
I've always wanted to see Sicily. Even though it's an Italian island, it's staunchly independent and has its own distinct culture, cuisine and history. It's known for its scenery and seafood and I imagine myself sitting by the water with a slice of pizza, taking in the Mediterranean air and planning my next adventure.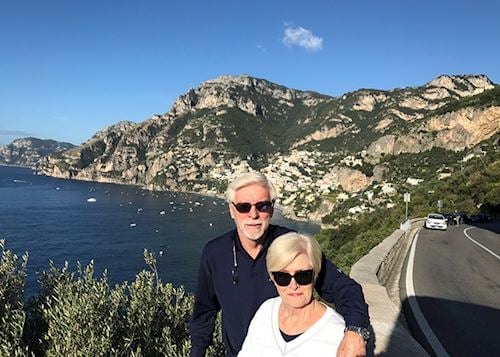 Diane and john Peavy traveled to Italy with Samantha
AudleyTravel.Sitecore7.Core.ViewModels.Specialist?.SpecialistReview?.Content