As a child, I was always fascinated by the idea of traveling and exploring the world. But it wasn't until my family took a road trip across the US that I truly fell in love with travel.
As we drove through the stunning landscapes of the United States, I was in awe of the diverse beauty that surrounded me. From the towering mountains and sweeping deserts to the bustling cities and quaint small towns, every turn brought a new adventure.
As I grew older, I continued to take road trips with friends and family, each trip filled with new experiences and memories. I found that travel wasn't just about the destination, but about the journey itself — the people I met, the food I ate, and the sights I saw.
Today, I'm a passionate traveler, always eager to explore new corners of the globe and learn about new cultures. My love of travel was sparked by those early road trips, and it continues to inspire me to seek out new adventures and experiences wherever I go.
Speak to Michael

Start planning your trip to South America with Michael
Q&A with Michael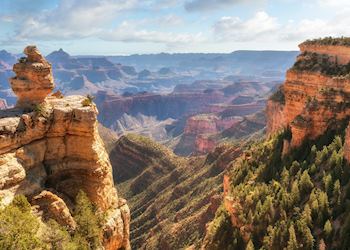 What's your most vivid travel moment?
My most vivid travel moment was on a cross-country road trip with friends to move one of them to Colorado, with a planned stop at Zion National Park. I suggested a detour to the Grand Canyon, which was met with resistance due to an extra nine hours on the road. Sleeping in the backseat, I hoped for a chance to see the Grand Canyon. At sunrise, I awoke to us parked at a viewpoint and witnessed the majestic beauty of the Grand Canyon with the sun casting a golden glow. This breathtaking sight left an indelible imprint on my heart and soul.
Which book, film or artwork captures Peru the most?
'The Motorcycle Diaries', by Ernesto 'Che' Guevara is a book that captures Peru's essence best. Guevara's personal experiences and vivid descriptions of his journey across South America on a motorcycle, including his time in Peru, provide an insight into the country's stunning landscapes, vibrant culture, and struggles faced by its indigenous people. The book is a poignant and insightful read for anyone interested in Peru's history and culture.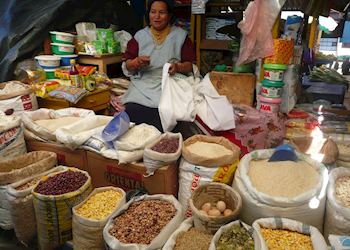 Your best piece of travel advice?
My best travel advice is to stay open-minded and embrace new experiences. Don't be afraid to step out of your comfort zone, try new foods, and engage with different cultures. Embrace the unexpected, as the most memorable moments often come from unplanned experiences.