Traveling the world was something that always sounded compelling to me from a young age. Captivated by the adventures of Indiana Jones, I quickly developed a passion for film, history and travel.
Graduating with a BA in Communication from the University of Connecticut and an MFA in Film Production from Full Sail University, my appetite for knowledge only continues to grow. A digital nomad, always with my camera in hand, a fascination for other cultures became a craving, leading me to a career at Audley.
With an overwhelming sense of passion, my mission is to inspire others to adventure like Indy. Whether that's posing like a mummy alongside the sarcophagus at the top of the Great Pyramid, or feeling like you're in a Pixar movie as you stroll down the vibrant blue streets of Chefchaouen, my goal is to have you living out the motto, 'appreciate more and worry less.
Speak to Alec

Start planning your tailor-made trip with Alec
617-223-4775
Q&A with Alec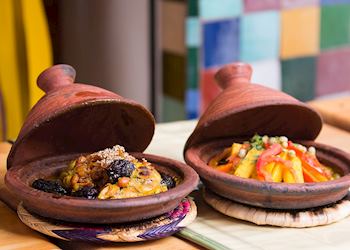 What's the best local dish you've tasted?
Tagine, sometimes spelled tajine, is a traditional Moroccan dish named after the cone-shaped clay pot that it's prepared and cooked in. There are several ways to enjoy Morocco's version of a slow cooked stew. The variety of meats and vegetables offer a unique earthy taste and a healthy alternative to all who are eating. Boiled or steamed, frying is not an option. Due to the shape of the lid, the food inside instantly becomes succulent and tasty because the hot rising moisture is caught and runs back down through the food, perfectly seasoning everything inside.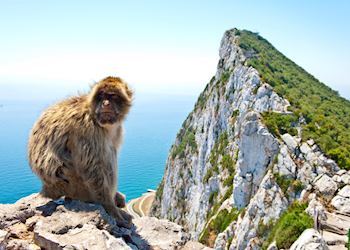 Where would you love to travel next?
Gibraltar, considered to be a part of the United Kingdom, although a British colony in Spanish territory is the perfect destination to experience multiple cultures in one day. While in Tangier it felt super tempting to take a quick ferry across the Straight and visit three countries with ease (Morocco, UK, and Spain).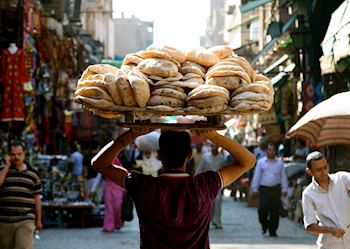 Your best piece of travel advice?
As a specialist of the Middle East one of the best takeaways is to learn common phrases in the local language. For Egypt, Arabic is the main language and for Morocco, French. It was quickly discovered how 'little goes a long way' especially when bartering is the main form of purchasing goods. I found that when speaking the local language, I frequently received the local price for items, not the tourist price.