I've always had a passion for travel since I took my first abroad trip for a Criminal Justice class to England and France. After I graduated, I realized my interest and love for traveling was what made me happy and what I wanted to do with my life.
Since then I've cruised down the Amazon River in Peru, I've found secret hot springs in Iceland, I've shopped the Christmas Markets in Germany, I've kissed the Sphinx in Egypt, I've chased the Northern lights in Alaska, watched the sunrise over the Moroccan Sahara Desert, and much more.
My passion for the Middle East started the first time I went to Morocco. I was smitten by the medinas, the history, and diversity. Since then I've only gained a deeper understanding of the region, the people and culture, and developed an unshaking love for Morocco and Egypt. It's my hobby, my passion and something that I want everyone to experience.
Speak to Liz

Start planning your tailor-made trip with Liz
Q&A with Liz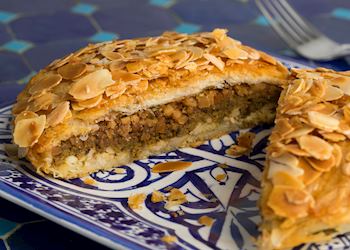 What's the best local dish you've tasted?
Middle Eastern food has its own iconic flavors and spices, but my favorite is a Pastilla, more commonly known as Moroccan Pigeon Pie. It's a sweet starter consisting of pigeon meat and sweet spices wrapped in filo pastry sprinkled with powdered sugar and cinnamon. It should be a dessert considering how sweet it is. They often substitute chicken for pigeon considering 4 pigeon is difficult to catch and quite expensive to purchase.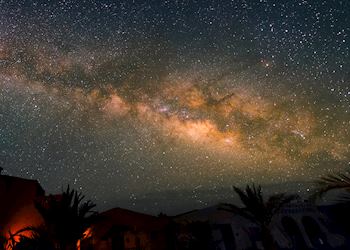 What's your most vivid travel moment?
The first time I went to the Sahara Desert I went with a group of friends and colleagues. We decided to pull our mattresses out of our tents and have a big sleep out. We slept outside underneath a blanket of diamond lit stars. We had set our alarms for peak stargazing time and saw every constellation, including the Milky Way. I have seen some incredible stars before, but none will ever compare to the Sahara starry night sky.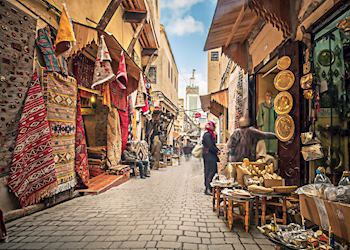 Your best piece of travel advice?
"The world is a book and those who do not travel ready only one page." Saint Augustine. To me, this means to get lost, explore and wander. Part of the fun of traveling is navigating to find your way home. I've always lived by this whenever I'm abroad. It's the best way to find hidden treasures and to engage in the local life.