By Mark from our Costa Rica team
Driving in Costa Rica needs demystifying: it's safe, convenient and well-suited to both families and anyone looking to go a little more off-piste. It's also scenic: this is, after all, a country with vast open pastureland, fruit and cacao plantations, swathes of cloudforest and long, bronzed beaches. I've driven in Costa Rica with my own family, and so much of the advice I offer here is tried and tested. Above all, I'd like to offer reassurance that the driving is straightforward. In my experience, it can really enhance your trip.
Driving itineraries are also flexible, with options for families looking to see the best of Costa Rica by car and for couples looking to explore Costa Rica more widely under their own steam.
Driving in Costa Rica: the essentials
Is it safe to drive in Costa Rica?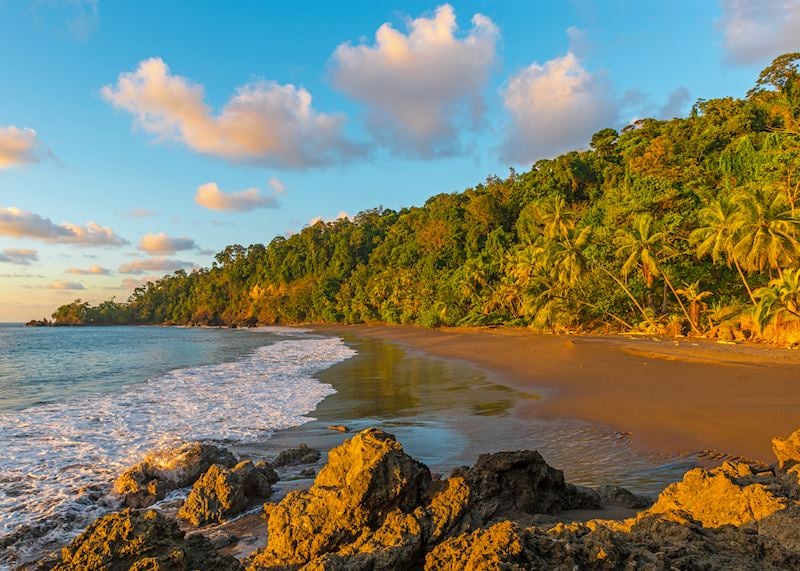 Yes ― as a comparison it's no more difficult than driving in mainland Europe, or the California hills. Many roads are paved, and although there's a risk of potholes when it rains, there's been a lot of investment in resurfacing the country's roads.
In the most-visited areas of the country, such as Costa Rica's central valley, Arenal and Manuel Antonio, you won't need to go off-road once. Even remote stretches of the country like the Osa Peninsula can be accessed by road. We still generally recommend a 4x4 as approaches to lodges can be gravel tracks and some roads in the cloudforest regions remain unpaved. 4x4 availability is very good when it comes to rental cars and stocks are surprisingly new.
Local drivers aren't reckless and driving speeds are generally steady ― you might see them performing the odd questionable move, but that's about it. One thing to be aware of is night driving ― again, not because of speeding drivers, but because of pedestrians walking in the road and cyclists zipping along without lights. But if you take it easy, you'll be fine. Also, once you're out of the main hubs, most roads become fairly quiet.
There's secure parking almost everywhere in Costa Rica, including at all hotels and visitor attractions, and it's mostly free. In quieter regions, there's usually an enterprising local in a reflective jacket who'll look after your car for the day for a small tip.
When I last visited, I picked my rental car up from a depot outside Tortuguero National Park — as a land of waterways and flooded rainforest, the park itself is impossible to drive in, so you take boat transfers. It was a smooth process, and I got a full briefing.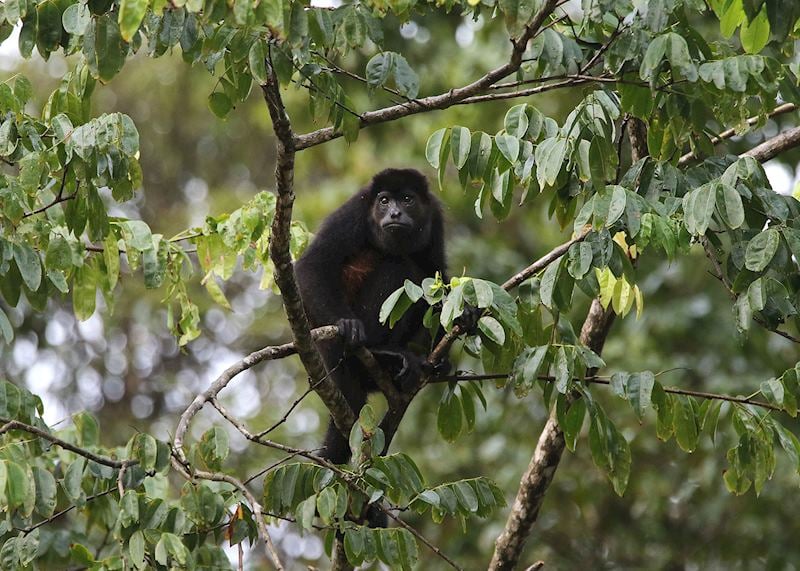 Is it easy to drive in Costa Rica?
Extremely, when you consider how widespread the use of English is. Signs are in English as well as Spanish, most people speak English, and hotel reception staff are helpful and knowledgeable when it comes to giving driving directions. Driving here is widespread among Europeans, so the whole county is well set-up for it.
All the rental cars we use are less than three years old and come with a GPS device preloaded with all the country's points of interest, including hotels and sites. Vehicles also come with a local mobile phone that's charged up with credit, and which gives you access to a 24-hour English-speaking hotline if you require any roadside assistance.
What I really like is that when you reach a town or popular destination in Costa Rica, you'll see a lot of blue signs bearing the names of hotels and places to visit. My recommendation is to use your GPS to reach a town, and then follow the blue signs to reach your hotel (GPS devices in Costa Rica aren't necessarily up to date with all the new roads in town, and sometimes mistake newer ones for tracks).
More reasons we like driving in Costa Rica:
Driving helps you negotiate Costa Rica's weather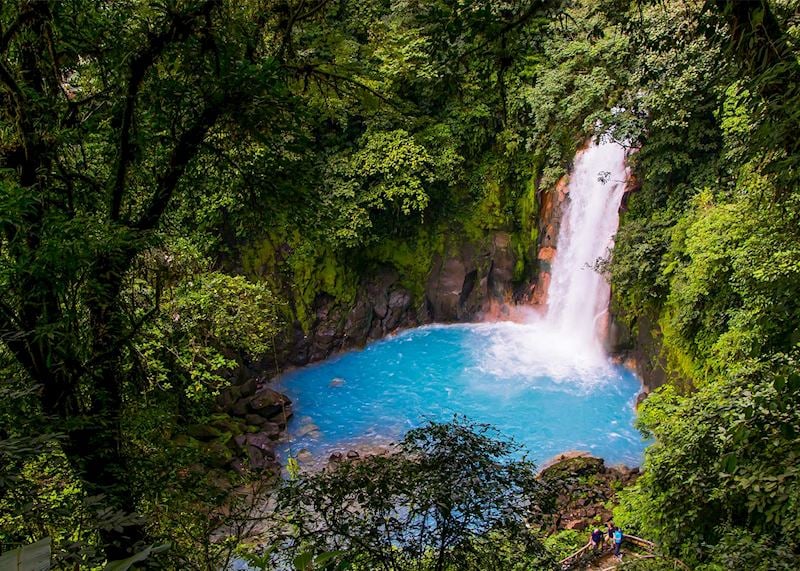 …which is ideal if you're here in the wet season (July and August). Since this period coincides with school breaks, it's a good time for families to visit the country. The wet season doesn't usually involve wall-to-wall rain, and temperatures are still high (on average 30°C or 86°F), but it helps to plan ahead in order to dodge any incoming rainfall. This is where a rental car really comes into its own.
My advice is to book ahead any activities that aren't weather-dependent, such as white-water rafting or zip-lining. With everything else, it's a case of choosing your optimum moment, and a rental car gives you the flexibility to do this.
For example, one morning my family and I were due to drive from Arenal Volcano to Guanacaste Province. Looking at the weather forecast, we decided to seize the day and leave at 8am, stopping en route at the trailhead for the Río Celeste Waterfall. It's a return hike that takes you to an opening in the jungle with a cascade spilling into a neon-bright blue pool.
We arrived at 9:30am in blazing sunlight, hiked the trail, and were back in the car by 11:30am ― by which point, it had just started to rain. Had we been on a prearranged tour, we'd never have been able to take advantage of this weather window.
It's well-suited to family travel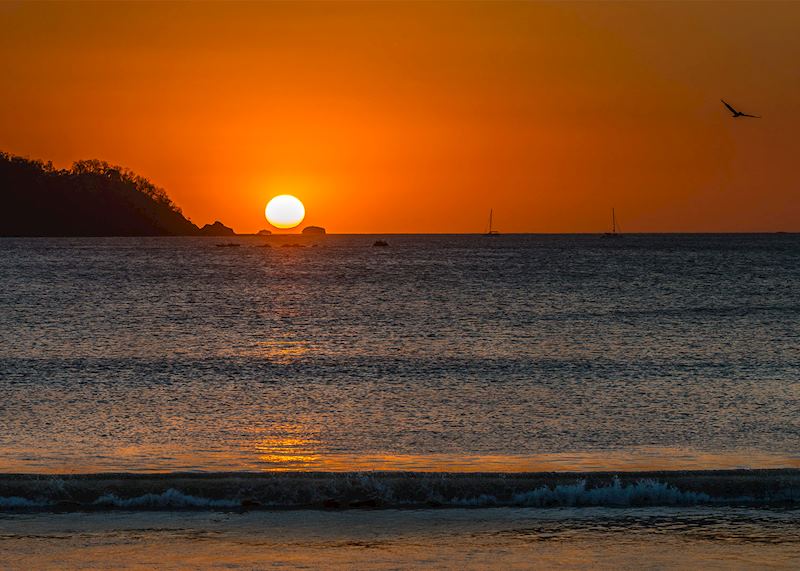 If you're faced with a downpour during your stay (and in July and August, it happens), you're not confined in your hotel. You can go easily into the nearest town, walk around the shops, browse for souvenirs and have a coffee.
Plus, a car is beneficial for families who get itchy feet holed up in the same resort, and wish to go out and explore. While staying at our beach resort in Guanacaste, having a car meant that my family and I could visit other beaches along the coast and weren't restricted to dining in the hotel.
We made a trip to Playa Potrero to rent stand-up paddleboards and kayaks and enjoyed testing out different beach spots. Many have black sand, and all are west facing, so you're treated to glowing tangerine sunsets over the Pacific, whilst sampling different restaurants.
You've got much more flexibility and can easily break up longer journeys
For example, the drive from Tortuguero National Park to Arenal Volcano takes about two-and-a-half hours, but you can break the journey at Puerto Viejo de Sarapiquí, which is only an hour's drive from Tortuguero. You can take a tour of the cacao plantations here, tasting all the different chocolate produced, and walk a bridge over a popular white-water rafting river, which makes for a bit of a spectacle.
You can access more off-the-beaten track areas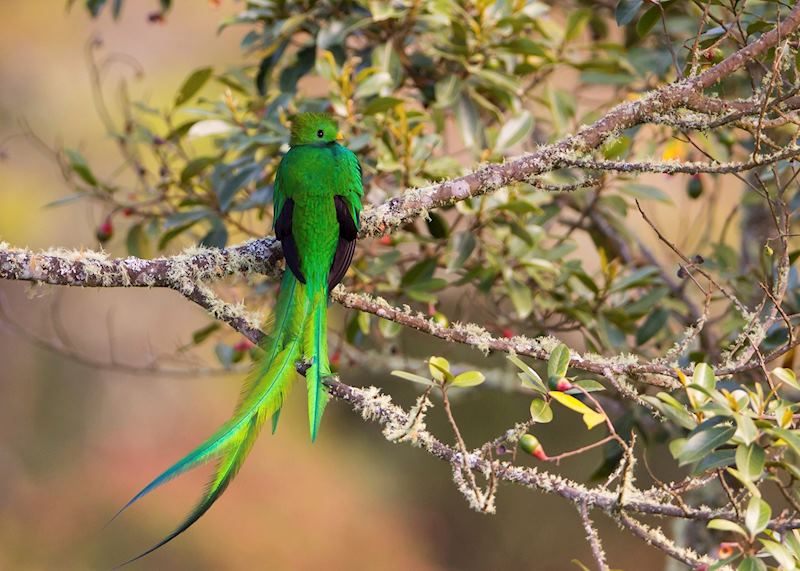 Costa Rica is full of little peripheral sites of interest (such as the Río Celeste Waterfall, mentioned above) that are complicated to see without a car ― you'd have to arrange a transfer, go on a prearranged trip, or perhaps spend a night in the nearest town. With a car, it's also easier to reach areas that don't receive quite so much visitor footfall, such as the cloudforest town of San Gerardo de Dota, which has a thriving population of resplendent quetzals.
The untamed and wildlife-rich rainforests of the Osa Peninsula might seem a little too remote if you're driving Costa Rica, but even they are more accessible than you think. If you stay in one of the good-value lodges in Corcovado National Park, you're actually only four hours' drive from San José, and 90 minutes from the golden beaches of Manuel Antonio National Park.
Read more about self-drive trips to Costa Rica

Start thinking about your experience. These itineraries are simply suggestions for how you could enjoy some of the same experiences as our specialists. They're just for inspiration, because your trip will be created around your particular tastes.
View All Tours in Costa Rica