The Caribbean is a great destination for a 14-night beach stay. But then, so are Thailand, Costa Rica and Malaysia. What you might not know is, just like these countries, the Caribbean gives you plenty more to do besides the beach. Many people I speak to begin by looking at one island but, once they realize the range of experiences possible, embark on a multi-stay itinerary across the region. I've picked out some of the trips I think work the best, below, to give you a few starting ideas.
Seven-night adventure across Saint Lucia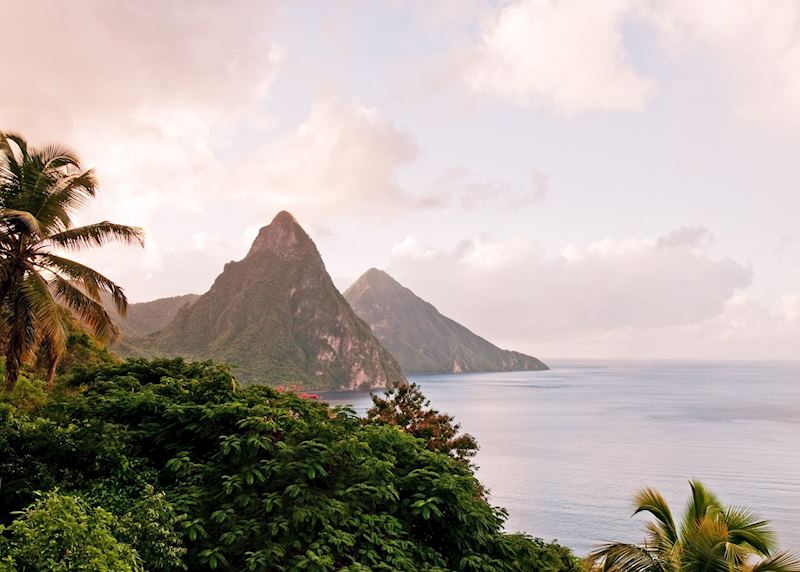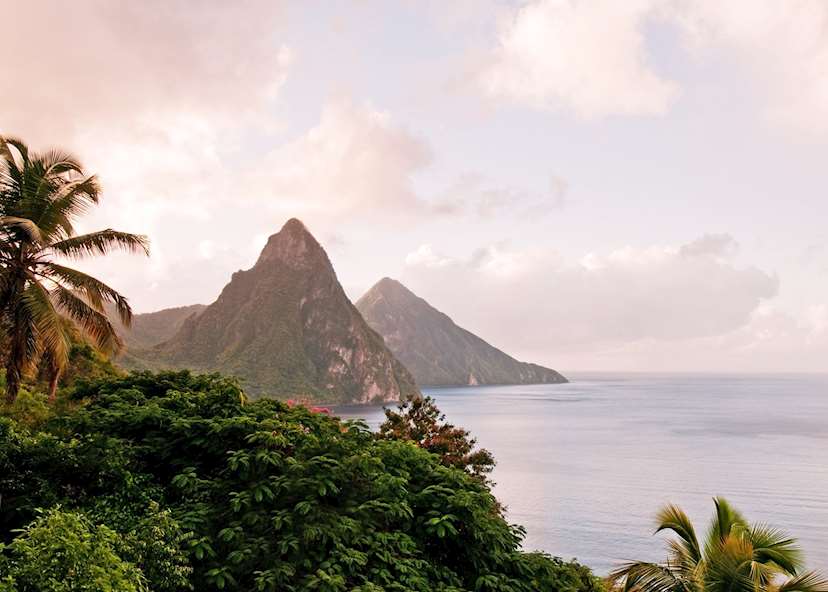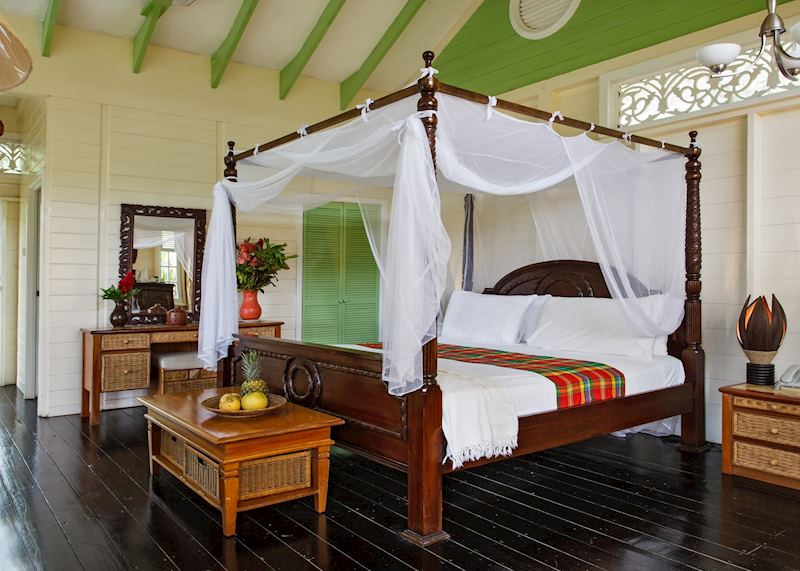 Even if you only have a short amount of time on an island, you still don't need to limit yourself to one location. Saint Lucia's varied typography keeps things interesting, and while one base sounds easier, you'd probably end up driving around for hours anyway to get to the sights.
Instead, you can fly into the international airport on the south of the island, from where it's just a 45-minute drive up into the shadow of the twin volcanic Pitons. You're likely to be on a daytime flight, so there's enough time to settle into your hotel before dinner. The next day, you'll wake up surrounded by frothy green jungle, with the cerulean ocean peeking out beyond.
You could stay at Fond Doux, a simple but authentic wood-panel bungalow in the grounds of a 250-year-old cocoa plantation. Sit out on the veranda and, before long, inquisitive hummingbirds will come to investigate. The plantation still makes chocolate and runs daily tours so you can see the process in action.
Or, there's the luxurious Ladera Resort, built into the saddle between the twin Pitons, which has quite possibly the best view in the Caribbean, with Pitons Bay below. You can still dine here, if you choose to stay elsewhere.
Things to do in Saint Lucia's Pitons

Spend two or three nights up here and you can wander among the French-colonial architecture in Soufrière, the island's old capital. There's the carefully tended Diamond Falls Botanical Gardens, along with its 5 m (17 ft) namesake waterfall. Within the grounds, you can take a dip in the same mineral baths as King Louis XVI's troops (thankfully, the water is refreshed regularly).
Hiking paths cut tunnels through the surrounding jungle, which bathes everything in a green glow. The Tet Paul Nature Trail is a gentle route that leads you out to a 360-degree viewpoint — you'll know when you're nearly there because the steps leading to it are signed the 'stairway to heaven'.
And, if you still want easy access to the beaches, you're only about 15 minutes' drive from the coast (the hotels run complimentary shuttle buses).
Spending time on Saint Lucia's coast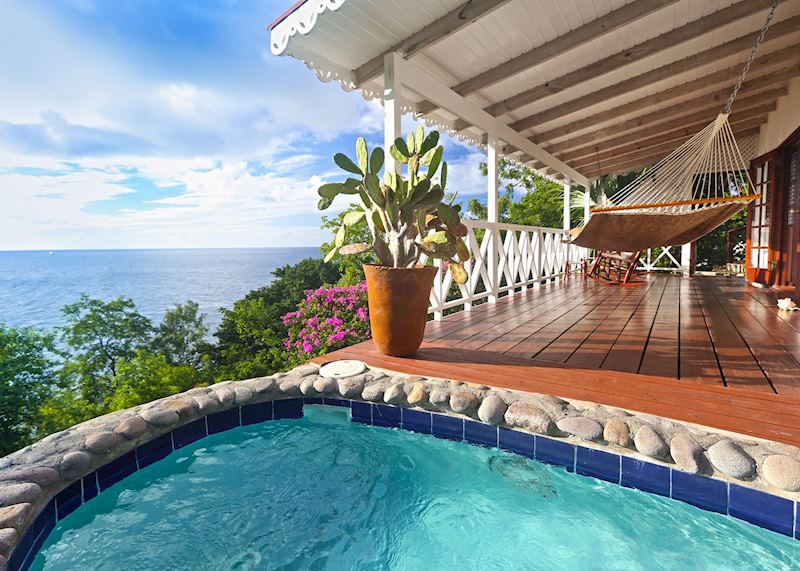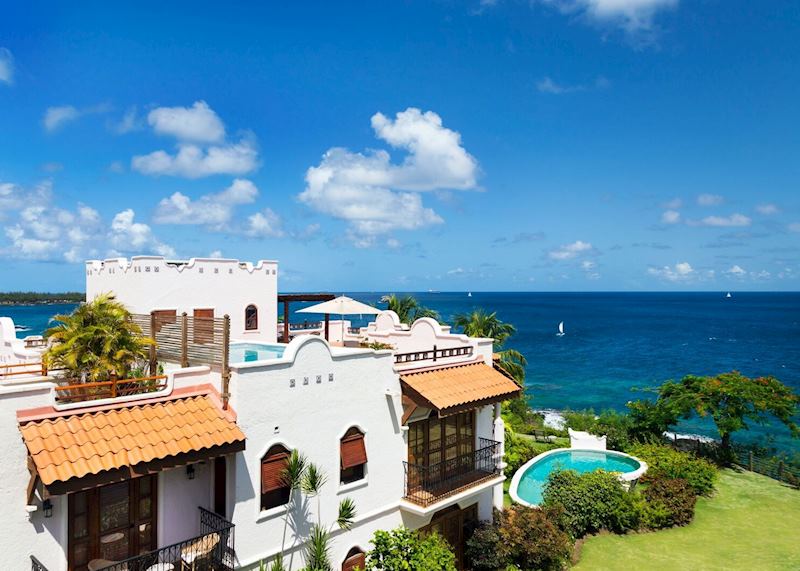 Pair the cocoa plantation of Fond Doux with the adults-only Ti Kaye Resort & Spa and you have a particularly good-value trip. Set on a cliff above Anse Cochon beach, Ti Kaye can provide secluded peace if you want it, or a packed activity schedule if you don't.
If you opt for the deluxe Ladera in the Pitons, Cap Maison has villas and private-pool suites to match. Its north-coast beachside location also puts you within reach of Rodney Bay's fine-dining restaurants, which are popular with islanders and visiting yachters alike.
Three-island Caribbean hop: Saint Lucia, Bequia and Grenada
If you like the sound of Saint Lucia, it's also the ideal starting point for a longer trip that combines with Grenada and Bequia, the second-largest island in the Grenadines. It may be a three-island tour, but the variety of scenery, places to stay and culture reminded me that I was visiting three different countries, too.
After time in Saint Lucia, it's a short flight across to Bequia, which is a smaller sprawl of green, as you'll see from the air. With 5,000 inhabitants, this is small-town Caribbean, where everyone knows everyone, and passers-by will almost always say hello.
Old-school Caribbean stay in Bequia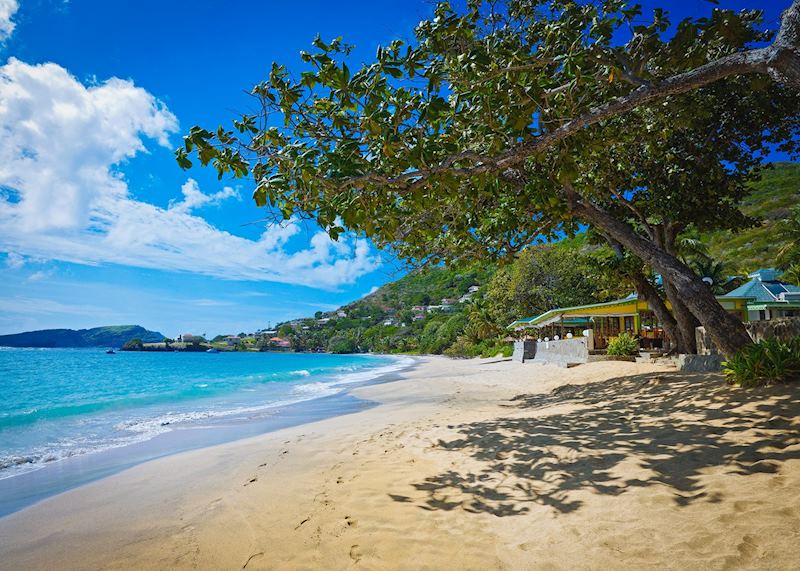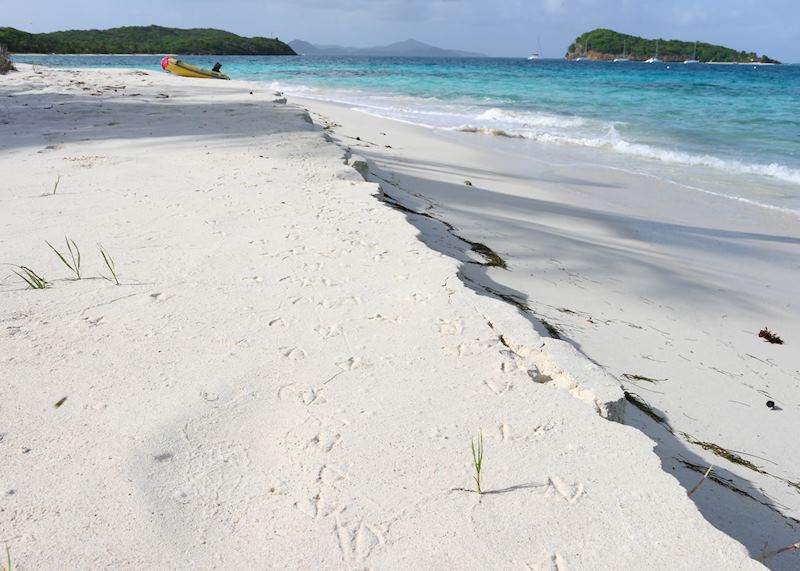 Bequia Beach Hotel sits in Friendship Bay, a caramel-sand beach where you're more likely to find a homemade wooden swing than fancy daybeds. It's the only hotel on this stretch of the island, and you share the beach with Bequians mooring their boats or picnicking outside their beachfront villas.
This is what the Caribbean looked like when I used to visit as a child: cane-backed furniture, whitewashed cottages and rattan ceiling fans. Tour the island in an open-backed taxi to see the British fortifications built to ward off pirates and visit Princess Margaret Beach, named after the royal who swam here on her honeymoon in 1968.
Tobago Cays calls whenever I visit Bequia. Take a boat — as part of a small group from the hotel — and you can spend the day snorkeling around these pristine islands. I've seen turtles while snorkeling before, but I've never seen as many as here. Dare I say it, you're pretty much guaranteed to encounter them feeding on the seagrass meadows around the archipelago.
Exploring Grenada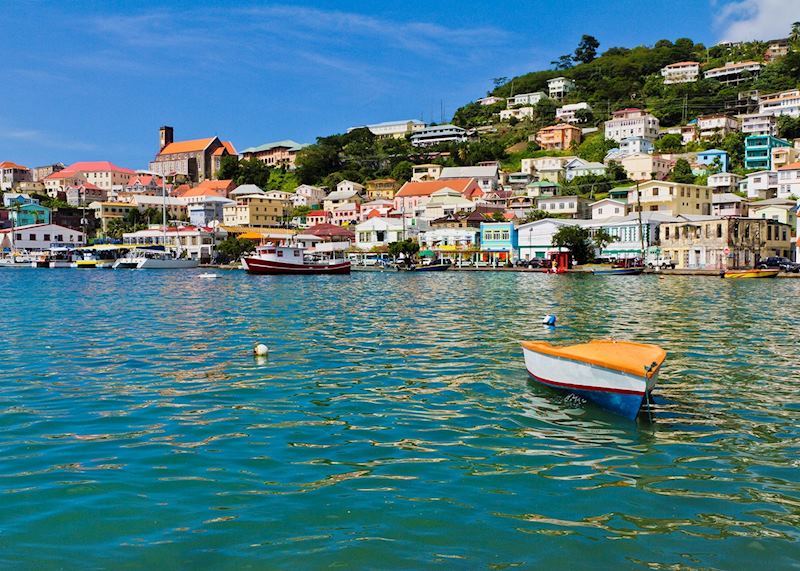 From Bequia, it's then another hop to Grenada. Yes, it has more than its fair share of beaches, but this is yet another island where there's plenty to turn your attention inland.
You can take guided tours with a driver and guide. Or, for more flexibility, embark on a go-as-you-please tour with just a driver, who'll chauffeur you for a set amount of time wherever you like (you just need to pay entrance fees).
As part of a tour, I stopped off to visit Gem Rose Eden, a private garden stocked with orchids and roses that gently cascades down a hillside. The owner and gardener, Gemma, greeted me with fresh pineapple juice and showed me around. She played down her horticultural prowess, but each year she sends blooms to the Chelsea Flower Show.
However you choose to explore, I urge you to visit the nutmeg factory. My guide led me through a little gift shop in sleepy Gouyave town and, suddenly, we'd entered a massive warehouse where women were shelling nutmegs.
The sound of more than 100 ladies — my guide laughed that Grenadian men don't have the patience for the job — tapping each shell to check its quality was intense. Someone from the factory then appeared to take us around to see the process, explaining that this tiny island is the second-largest producer of the spice in the world. There were bags labeled New York and London, ready to ship out.
Old-style or glamour, staying in Grenada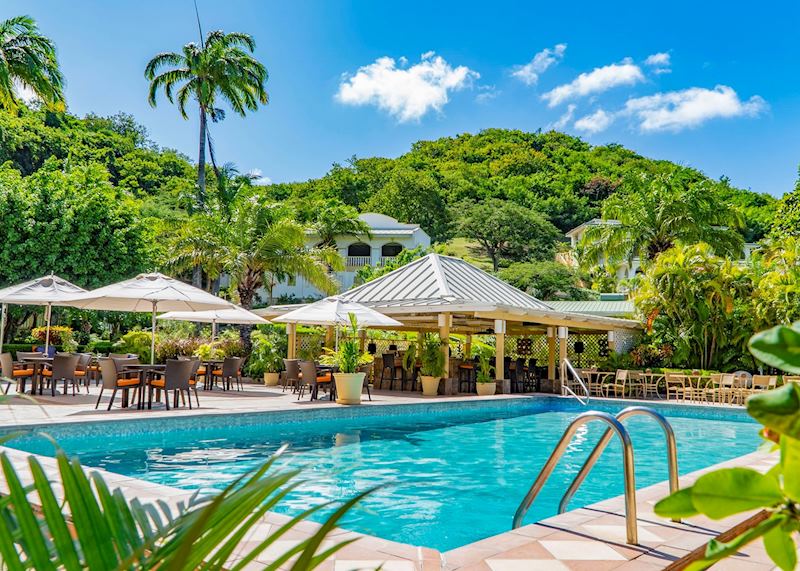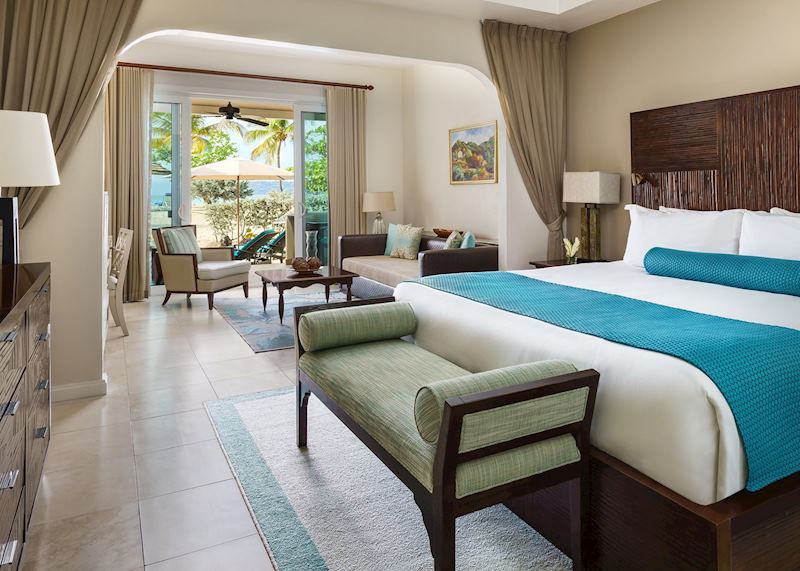 I like the old-school Caribbean Blue Horizons Garden Resort, which runs bird-spotting tours around its bougainvillea-bright gardens. Or, for a little more glamour, there's Spice Island Beach Resort. This family-owned grande dame is the sort of hotel where your waiter will have learned your preferred drink by day two, and there's always a surprise snack served by the freeform pool.
For Caribbean aficionados: Barbados and the Grenadines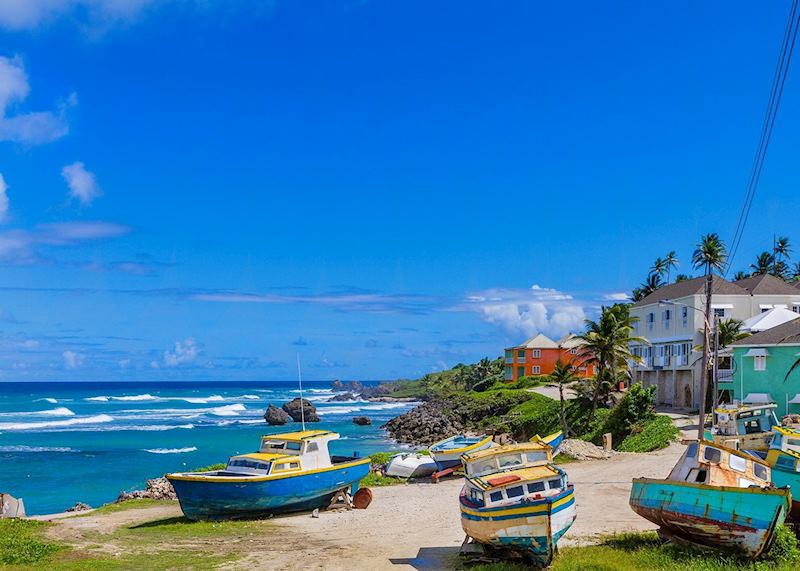 For me, staying on a couple of islands in the Caribbean is like going to Europe and visiting just one or two countries. Yes, you might have gotten a taste for the region, but there's much more to see.
For example, instead of looking at Barbados as a beach destination, think of it as a place to explore. In contrast to nearby volcanic islands, Barbados is almost completely flat and, beyond the Louis Vuitton shops of the west coast, has 17th-century abbeys, windmills and rum distilleries to tour.
Keep heading east and you end up in the villages of Cattlewash and Bathsheba, where rough Atlantic rollers meet a boulder-strewn coast. There's no crystal-clear, swimmable water here, but it's little-developed and mostly overlooked by tourists. Although, you'll find the 18th-century Atlantis Historic Hotel still standing proud.
Boutique hotel stay on Barbados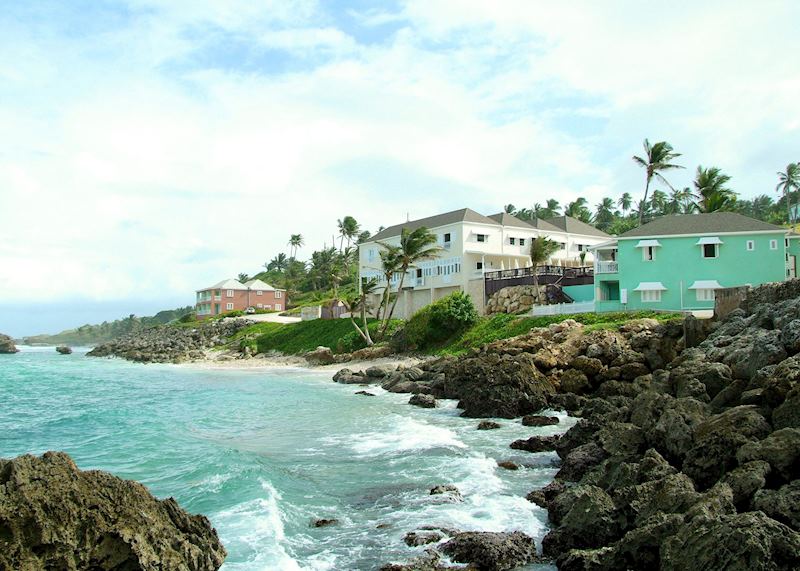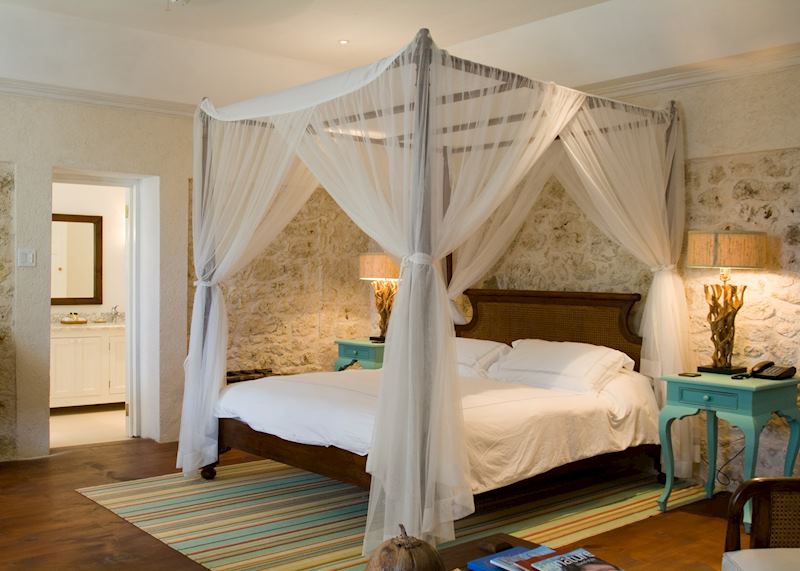 The Atlantis was built to service those journeying along an island-long east coast railway. The railway vanished with the end of mass sugar production on the island (also, the sharp drop-off into the sea would never pass modern safety standards), so it's now a laid-back, homelike hotel, where local residents come to dine.
Early one morning, I walked from the hotel to the Andromeda Botanic Gardens. Now run by the Barbados National Trust, the gardens are the work of Iris Bannochie, whose accolades included a collection of Chelsea Flower Show gold medals.
Private-island escapes in Saint Vincent and the Grenadines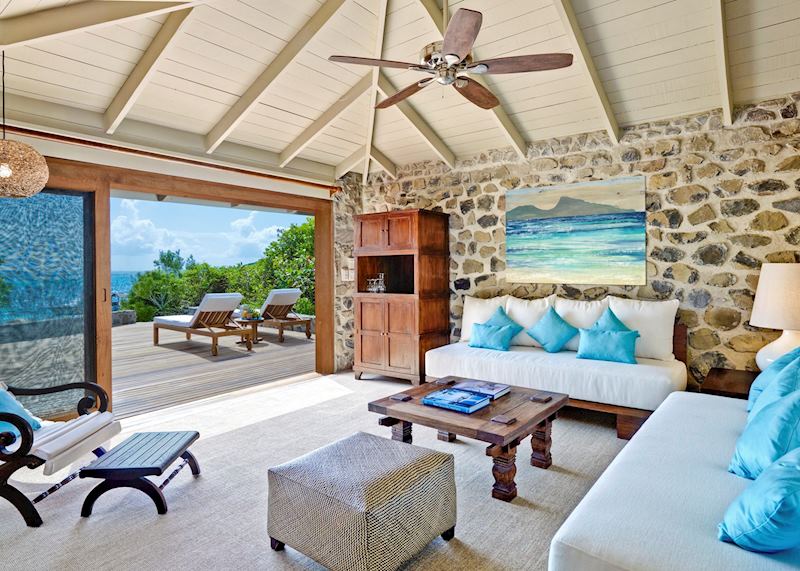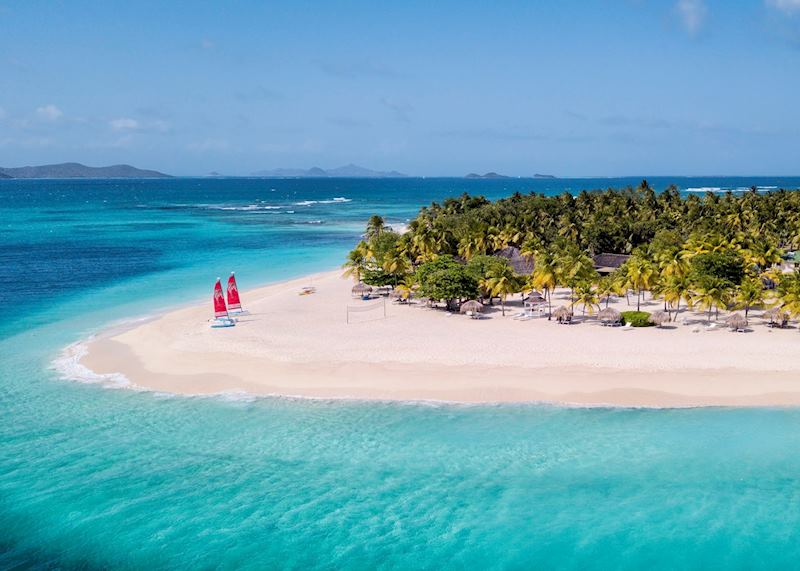 From Barbados, you can hop across to Saint Vincent and the Grenadines by light aircraft.
It has stayed off the well-trodden Caribbean circuit and, for the sort of escape where you won't see anyone else, there's Petit Saint Vincent (or PSV to its regulars).
This private island has a collection of villas that open out onto the beach or hide up in the bluff. Technology is non-existent — you're given a flag to hang outside your villa if you'd like your butler to prepare dinner on your veranda — and there's no pool (but, with beaches and snorkeling opportunities like this, there's no need).
If you'd like to be a little more social, Palm Island is a not-quite private island (a handful of residential villas dot the south coast), where guests come together for the evening's entertainment, like watching a film on the beach or a local soca band. You can wander cross-island trails and keep watch for turtles chomping on the offshore seagrass gardens.
Read more about trips to the Caribbean
St Vincent and the Grenadines and Barbados
Start thinking about your experience. These itineraries are simply suggestions for how you could enjoy some of the same experiences as our specialists. They're just for inspiration, because your trip will be created around your particular tastes.
View All Tours in The Caribbean