By Hidden Beaches specialist Ludo
As a yacht skipper, I've sailed the Caribbean chain from Antigua to St Vincent and the Grenadines. In doing so, I soon learned that the islands each have their idiosyncrasies. The Caribbean is often painted as a sun-lit beach destination, but the islands aren't a cookie-cutter paradise — the shades of sand alone range from brilliant white to volcanic black.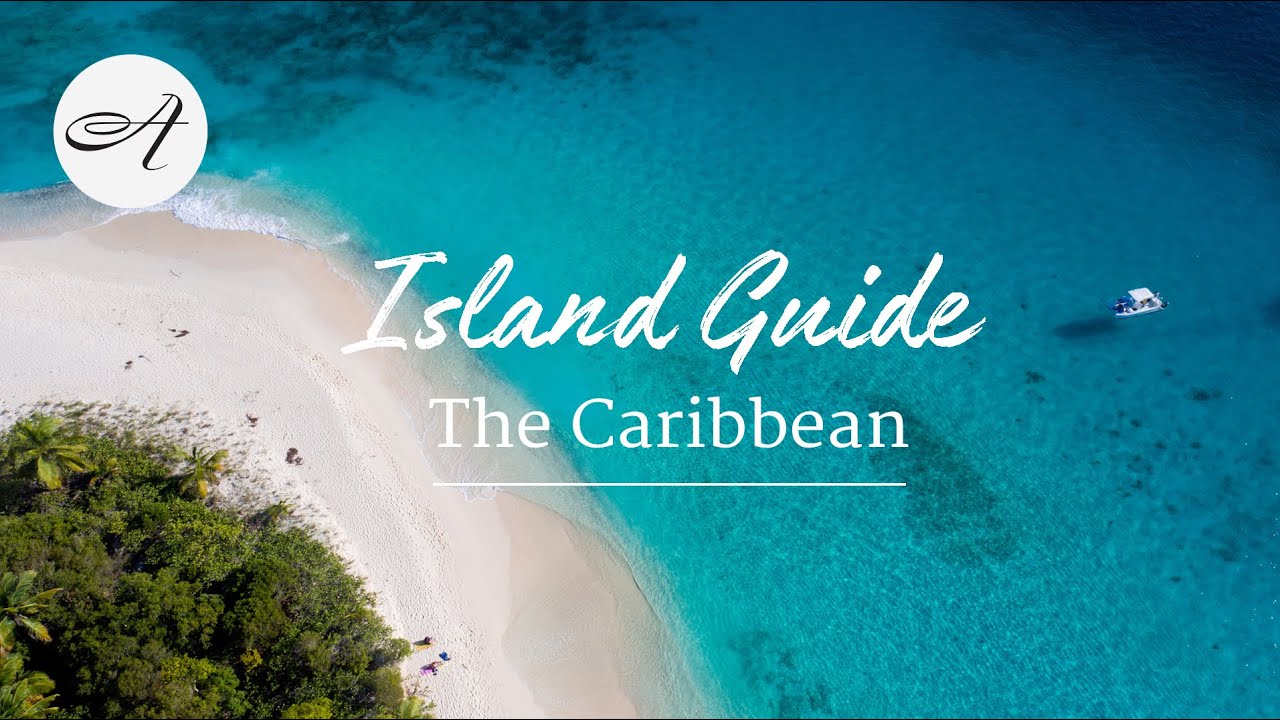 Island Guide — The Caribbean with Audley Travel
island-by-island Caribbean comparison guide
My island-by-island Caribbean comparison guide
Why Antigua?

Here, it's all about the coast. Locals boast the island has 365 beaches — one for every day of the year. There are long swathes of white sand, secluded coves and busier patches backed by beach bars.
The sheltered port of Nelson's Dockyard was once the headquarters of the British Royal Navy. It now attracts some of the best yachts in the world, cementing Antigua's place as the Caribbean's main sailing hub. A regular influx of sailors has led to some top-class restaurants — I was a regular at Catherine's Cafe Plage, which serves freshly caught steamed fish.
You can explore Antigua's coastline by local taxi, car or boat. On the little-visited east coast, you'll find Green Island, a privately owned islet of jungle circled with untouched sandy coves. The water flickers with shoals of tropical fish; it's one of my enduring snorkeling spots.
On Sunday afternoons, the general populace migrates to Shirley Heights, a restored military lookout, for a party that has become a weekly tradition. The tangy smell of jerk spices floats up from a communal barbecue, and stalls sell rum punch and local beer. You can watch the sun set over English Harbour as local bands play into the evening.
Where I'd stay on Antigua

The colonial-style Inn At English Harbour, close to Nelson's Dockyard, has spacious whitewashed rooms and weighty mahogany furniture. From its secluded swathe of beach, the hotel runs a regular service to the dockyard. For a central location, South Point is in the middle of the bay, opposite the marina (from the pool I could almost touch the boats).
Also good to know
With good long-haul flight connections, Antigua is the ideal starting point for island-hopping across the Caribbean. A stay in the marina pairs well with a beach stay on sleepy Nevis.
Why The Bahamas?

This scattering of islands has enough beaches, coves and cays to satisfy those seeking a coastal escape. But, you'll also find villages that come alive at the weekly fish fry, towns of candy-pink Georgian architecture and grand 18th-century estates built by pirates.
There's an undercurrent of low-key glamour here, which has been curated in part by the rich and famous who've been retreating here since the 1950s. Fine-dining restaurants are tucked down bougainvillea-dressed side streets and the hotels focus on immaculate style, discreet service and privacy.
There's an island for every whim. In Nassau, the capital, you can stay overlooking a white stretch of sand, a short distance from pastel-painted boutiques and street-food markets. On the other end of the scale, Eleuthera is a meandering strip of palm-topped sand where you can stay in desert-island style seclusion. Or if that's too pared-back, on Harbour Island you can hop between pink-sand beaches and quiet coastal towns by golf buggy.
Where I'd stay on The Bahamas

Pair The Ocean Club, a Four Seasons resort with all the bells and whistles you'd expect, with the laid-back seclusion of The Other Side, a luxurious tented camp that sleeps just a handful of guests. At The Ocean Club, you're within reach of Nassau's restaurants, museums and cafés, before flying to a remote sandbank on Eleuthera for a relaxed beach retreat.
Also good to know
A reliable network of flights and ferries connect the islands, making it easy to island-hop across the archipelago.
Why Barbados?

A haunt of the rich and famous, Barbados has boomed with huge investment, which has led to a standard of restaurants unsurpassed on any other island. Consequently, Barbados is one of the more commercial Caribbean islands, but it still has relaxed, quiet villages, surrounded by sugar cane fields. The beaches aren't empty, but they move to a relaxed, quintessentially Caribbean atmosphere.
Whenever I visit Barbados, I seem to eat continuously. Dining is often Michelin-star quality, and ranges from fresh fish cooked in relaxed cafés to elaborate French cuisine. I always head for The Lone Star, a whitewashed beachside restaurant on the west coast that serves a mixture of European and Caribbean food.
Once you have fine dined a few times, I suggest you try a traditional fish fry. Oistins village hosts a lively option, where fish is fried on small stalls each Friday evening. Eating elbow to elbow with local residents, you can enjoy simply cooked fish accompanied by live music.
Water sports are plentiful in Barbados, while inland, you can visit the Andromeda Botanical Gardens and see fine examples of colonial architecture, including Saint Nicholas Abbey, one of the oldest plantation houses in the Caribbean.
Where I'd stay on Barbados

For me, the family-owned Sandpiper is one of the best hotels in the Caribbean. It combines intuitive service with a Caribbean languidness. Its 50 rooms are set in private gardens at the quieter end of a long stretch of beach.
Little Arches, a Mediterranean-influenced boutique hotel, is in a quieter, residential part of the island, a short, convenient drive from the main airport for onward journeys.
Also good to know
Barbados's east coast remains undeveloped. The Atlantis Hotel sits on a clifftop above wild Atlantic rollers. The surrounding windswept coast is ideal for walking and hiking, and you can often claim isolated coves for the day.
Why the British Virgin Islands?

Deep channels, calm waters and trade winds once attracted pirates and heavily laden galleons to the British Virgin Islands. Yachts and catamarans have now taken their place, plying between islands whose volcanic peaks jut steeply from the water, topped with pockets of virgin forest and trimmed with untouched sandy coves. If you enjoy being on the water, this is a good place.
The Baths on Virgin Gorda Island are the islands' geological curiosity: piles of giant beachside boulders that have eroded to create a series of chambers you can walk through. The marina of Soper's Hole is thought to have been the base for Blackbeard's fleet. It's now a spot for lunch or an evening cocktail — and the aptly named Smuggler's Cove Beach is worth visiting around the corner.
The British Virgin Islands can mostly guarantee uncluttered beaches and secluded coves. Hiking trails thread through its jungle interiors, where you might encounter the occasional iguana or monitor lizard.

Where I'd stay in the British Virgin Isles
Chartering a private, crewed yacht gives you freedom to drop anchor in whichever marina or cove you like. The ship's chef sources the best freshly caught fish and lobsters for dinner. On land, Guana Island offers a private island experience in-keeping with the region's understated, laid-back approach. It feels luxurious yet casually intimate, with guests often dining communally. The 18 rooms and villas are spread across the island, framed by mango, papaya and coconut trees.
Also good to know
The best route into the British Virgin Islands is a direct flight from Antigua to the main island of Tortola.
Why Grenada?

The Caribbean's spice isle, Grenada's fertile soil feeds nutmeg, cocoa and sugar plantations, as well as great pockets of deep-green jungle. The pearly-white beaches are never busy and lead into clear azure waters ideal for swimming and snorkeling.
I think Grenada comes into its own for independent explorers. You can flag down a local bus (usually blaring with soca music) from almost anywhere and work your way around the island's cocoa plantations and rum distilleries, waterfalls and rainforest trails.
I've also whiled away balmy afternoons wandering the streets of Saint George's, passing pastel-painted churches and wooden-clad homes. The few brick buildings were constructed from British bricks brought over as ballast by 19th-century trade boats.

Where I'd stay on Grenada
Spice Island Beach Resort sits at the end of Grand Anse Beach, 3 km (2 miles) of pristine sand on the south of the island. Its Seagrape Beach Suites open onto the sand, looking straight out to sea.
Also good to know
Regular flights run to Grenada from Antigua, Saint Lucia and Barbados. I like to pair a beach stay at Spice Island with more active days exploring Saint Lucia's Pitons.
Why Jamaica?

From beach grills serving punchy jerk kebabs to cafés pulsing with a relaxed soca beat, this is an island with personality. Whether you're after a quiet, secluded cove surrounded by jungle, a long strip of sand fringed with rum bars and jerk shacks, or a water sports haven with lots of facilities, Jamaica's beaches easily hold their own against other Caribbean destinations.
However, it's Jamaica's distinct character that sets the island apart. Its complex cultural history is illustrated in a thriving arts scene, a rich musical heritage and a national cuisine that sets itself apart with a dynamic fusion of spices and local ingredients. This can feed into your trip through guided walking tours, cooking experiences, and lively hotels that overflow with personality.
There's a green backdrop to this cultural vibrancy, with the jungle-covered Blue Mountains rising up along the island's spine, with waterfalls to swim in, hiking trails to follow and rivers to raft along. And if that's a little too much activity, you could simply relax in a tree-top jungle lodge with your own Jacuzzi.

Where I'd stay in Jamaica
Tucked away near the quiet town of Oracabessa, you'll find GoldenEye. This isn't a Bond-themed hotel, this is the original GoldenEye, the estate where Fleming wrote all 14 Bond books. The original Fleming Villa is available as a private residence, and is now joined by a series of cottages, villas and beach huts, each built into their own jungle-fringed nook.
Also good to know
Due to Jamaica's proximity to the USA, you could extend your trip by adding a stopover in Florida, taking a guided cycling tour along Miami's beachfront or a seaplane out to Dry Tortugas National Park.
Why Saint Kitts and Nevis?

Historically, whoever governed the twin-island nation of Saint Kitts and Nevis effectively ruled the entire region. Invaded by the British and fought over by the Spanish and French, it was the core of the Caribbean sugar-cane industry, and the history of these petite islands has shaped how we see the Caribbean today.
After the decline of the sugar industry, the islands faded into obscurity. The plantations have now been carefully converted into boutique hotels, while the rest of the islands maintain a sleepy village feel.
Saint Kitts and Nevis has a range of beaches, from volcanic black-sand coves to long golden curves — but I wouldn't go just for the coast. You can also tour 19th-century battlements, ride the Caribbean's only original narrow-gauge railway and see where Britain's Admiral Nelson married.
Saint Kitts, the larger island, is best explored by hiring a car; the UNESCO World Heritage Site of Brimstone Fort is a highlight. On smaller Nevis, where a single flat road circles the island, I suggest a cycling tour with a guide who can reveal some of the island's complex history.
Nevis is also particularly good for hiking, with a network of trails including a strenuous route to the summit of Nevis Peak. The Botanical Gardens of Nevis hoards a microcosm of the island's flora that attracts rare birds and butterflies.

Where I'd stay on Saint Kitts and Nevis
I got a warm welcome at family-owned Montpelier Plantation Inn, which nestles against Nevis Peak. The inn is wrapped around the ruins of a 17th-century sugar plantation. I enjoyed the five-course tasting menu in the candlelit surroundings of a stone sugar mill.
Also good to know
A direct flight runs from Antigua to Saint Kitts every day, from where you can take a short ferry ride across to Nevis.
Why Saint Lucia?

The twin Pitons of Saint Lucia, standing proud on the south of the island, are an arresting sight. A UNESCO World Heritage Site, they can command days spent exploring their jungle trails. In the island's north you'll find long golden beaches, swaying palms and the lively resort town of Rodney Bay.
In the 17th century, Saint Lucia's natural beauty and fertile soil were hotly contended, and it changed hands between the French and the British 14 times. The result is a jumble of British architecture, French cuisine and African artwork.
I took an island tour with a guide and driver to get my bearings. At Saint Lucia Rum Distillery I was introduced to 25 different types of rum, many of which I was invited to sample. We then spent a few hours in the Millet Bird Sanctuary, spotting a number of endemic birds including the Saint Lucia parrot.
The Tet Paul Nature Trail, a short route through the Soufrière Hills with views of the Pitons and Mount Gimie, is a good introduction to hiking on the island.

Where I'd stay on Saint Lucia
If you want to stay near the Pitons, you can't beat Ladera, which sits on a ledge between the twin peaks. The open-air rooms look out to sea where the jungle-covered Piton walls dive down to greet it. Luxury chocolatiers Hotel Chocolat grow their cocoa on an estate just down the road, which has a public restaurant I can recommend (everything on the menu features chocolate, including the roast beef).
For a coastal escape, try the Spanish-style Cap Maison. Set on a cliff above its own secluded beach, the sea air breezes through its villas and cloistered courtyards. You're a short drive from the bars and restaurants of Rodney Bay, but the hotel's restaurants were so good I never had need to find alternatives.
Also good to know
Some of my best experiences diving in the Caribbean have been in Saint Lucia. At the point Petit Piton plunges sharply into the sea, you can dive down, following the cliff face into the water. The wall is covered in delicate soft corals and sea whips.
Why St Vincent and the Grenadines?

As you fly into St Vincent and the Grenadines, the surrounding turquoise water is so clear you can see the reefs below.
Of the 32 islands, most remain deserted while the rest retain a sleepy air with their laid-back bars and local markets. I'd say the second-largest island, Bequia, encapsulates this feel best, and you can tour around in an open-back taxi. On a Friday afternoon, locals still enjoy the art of 'liming' — finishing work early to relax with friends around a barbecue.
You can take a ferry to the main island of St Vincent to visit the fresh produce market and, wherever you stay, you'll be able to hire a boat or join a small tour to see some of the most remote islands, which hide rugged coves and untouched beaches.
Tobago Cays, a marine park of five uninhabited islands, is enclosed by a huge horseshoe reef. Visiting on a yacht from Bequia, I swam alongside leatherback turtles and shoals of tropical fish.

Where I'd stay on St Vincent and the Grenadines
Bequia Beach Hotel is on a secluded beach spotted with brightly painted fishing boats. From the four-poster bed of my ocean suite I could hear the waves lapping. With few fellow visitors, you're nearly always able to find a private patch of beach.
From a distance, I thought Petit St Vincent was an uninhabited island. It's actually an exclusive private resort with 22 open-plan cottages scattered across the hillsides, clifftops and beachfront. There are no pools here: the sea, accessed by gently sloping beaches, takes their place. Activities on offer include diving, kayaking, tennis and yoga.
Also good to know
St Vincent and the Grenadines is best reached by a short flight from Grenada or Barbados, which acts as a long-haul airport hub. You can fly straight into Bequia or St Vincent, with ferries running to the smaller islands.
Start planning your Caribbean trip
Antigua and Saint Kitts and Nevis

Barbados, St Vincent and the Grenadines and Grenada

Saint Lucia and St Vincent and the Grenadines
Start thinking about your experience. These itineraries are simply suggestions for how you could enjoy some of the same experiences as our specialists. They're just for inspiration, because your trip will be created around your particular tastes.
View All Tours in The Caribbean