By Southeast Asia specialist Mary
Hanoi, Ho Chi Minh City and Hue are the justifiable celebrities of many trips, but Vietnam's small touches are just as rewarding — a morning's visit to the Cai Rang floating market on the Mekong Delta or trekking around the remote farming communities of Pu Luong where life ticks to the cycle of the rice harvest.
And, with a bit of know-how, Hanoi, Ho Chi Minh City and Hue can take on different perspectives: Hanoi's art culture in the company of local curator, Ho Chi Minh City's historical sights explored by sidecar and Hue's Imperial Citadel at sunrise.
Discover Hanoi's art scene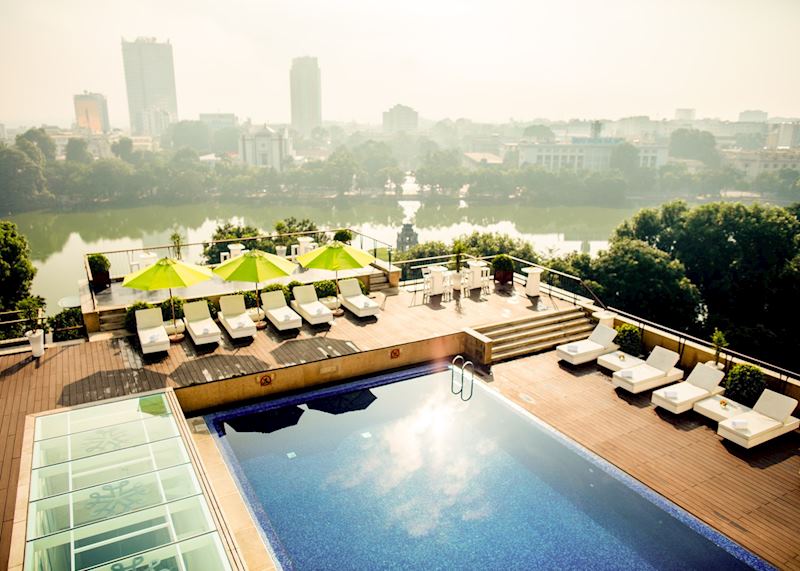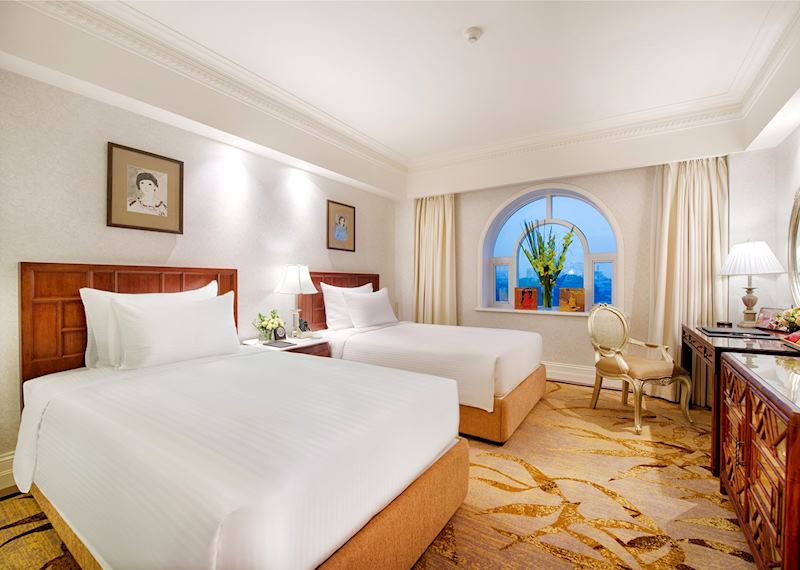 With over 250 art galleries dotting the streets and a burgeoning street art scene, Hanoi is a hotspot for creativity. On a tour with an experienced guide, you can discover some of the city's most interesting art spaces, some of which fly under the radar. Your introduction starts with a visit to the Vietnam National Fine Arts Museum, once the French Ministry of Information, where you'll see displays of artwork from different eras In Vietnamese history, from prehistoric ornaments made of iron and brass to 21st-century abstract impressionist paintings.
Weaving through the alleyways of the Old Quarter you'll also meet an artisan specializing in Hang Trong (Vietnamese woodcut painting) who'll help you create your very own print, before stopping off for coffee at a contemporary café and art space.
And if you love art galleries, you could also sleep in one. The Apricot Hotel features over 600 pieces of contemporary Vietnamese art, all painted by female artists.
Tour Halong Bay's quieter neighbor, Lan Ha Bay, by boat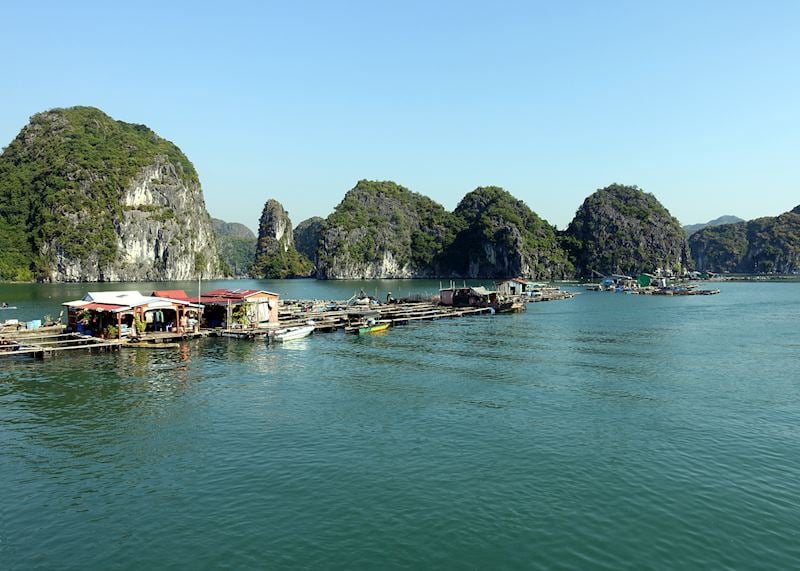 The lure of Halong Bay for the many travelers who take to its waters is a combination of a trip on a traditional junk boat and the scenery — limestone karst islands jutting out of the water, some up to 100 m tall. But just to the south of this UNESCO World Heritage Site lies a similar, but more tranquil alternative, Lan Ha Bay.
Boarding your traditional Vietnamese junk at Haiphong, you'll voyage through an emerald seascape of islets, sea caves, and arches — an experience magnified by the relative quiet. You can also take to the water and navigate the islands by kayak to reach lesser-visited beaches and caves, or step foot ashore to explore one of the many island villages by bike.
Halong also appeals because of the simpler logistics. Land transfers from Hanoi are shorter (by about two and a half hours) and you can fly directly out of Haiphong afterwards. Or, for a birds-eye view of the bay, you can take the seaplane from Halong Bay.
Explore Ho Chi Minh City by vintage sidecar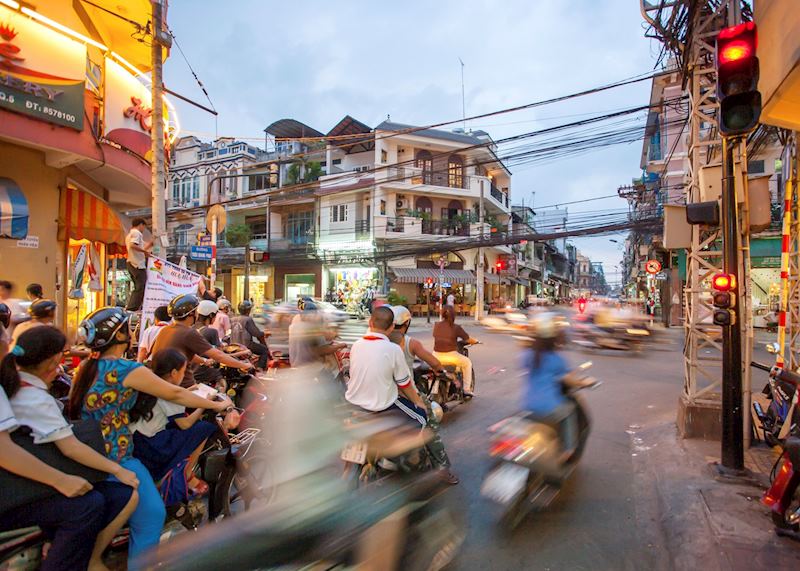 Ho Chi Minh City was once known as the 'Pearl of the Orient' and dotted along its boulevards stand remnants of empire and revolution. Here you'll find French esthetics woven into the fabric of its architecture and physical reminders of the events that surrounded the Vietnam War.
If you're an early bird, one of the most rewarding ways to connect with Ho Chi Minh City's history is by vintage sidecar, where you'll explore the key sights while the city wakes up. You'll start the tour at Nha Rong Port, where President Ho Chi Minh boarded the ship Latouche Treville Admiral, seeking ways to liberate his country on 5th June, 1911.
There are also stops at the former Presidential Palace, Notre Dame Cathedral, the Post Office as well as an opportunity to immerse yourself in the sights and sounds of Ben Thanh Market — a treasure trove of local handicrafts. The tour concludes with a strong Vietnamese coffee at a café nearby, which happens to be where the Ho Chi Minh City bird lover's club meets each morning.
Trek through Pu Luong Nature Reserve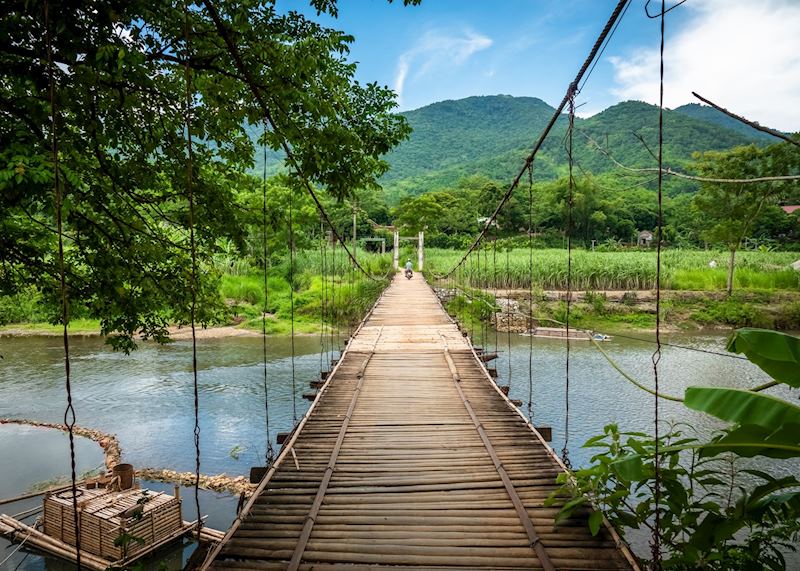 Mai Chau Valley's patchwork of rice paddies dotted by tiny villages is a big draw for those wanting to experience rural Vietnamese life, but if you're planning to visit, then I'd suggest allowing a day or two to visit Pu Luong where you can take a guided hike through the reserve.
With experienced guides for company, you'll pass by crisply hewn rice paddies, bamboo water wheels and stilted villages, learning about the Tai Dam people who live there. My own route took me up to a mountain pass where I was rewarded with a birds-eye view of a sweeping emerald landscape.
At the end of our trek, we became a point of interest for some local children who'd been let out of school for the day. They were eager to say hello and were particularly fascinated by my mobile phone.
Haggle in hillside markets in Northern Vietnam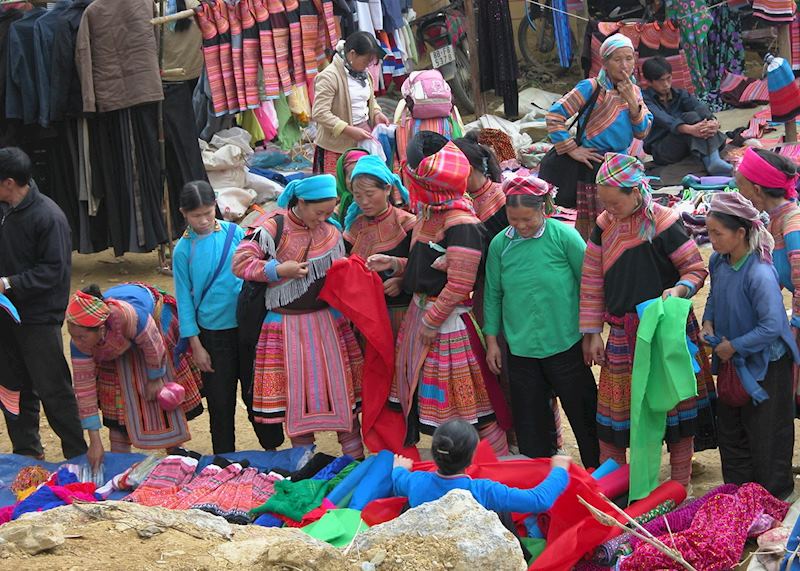 Lively markets take place in and around the northern hill town of Sapa — a train ride from Hanoi. While most visitors restrict themselves to touring the markets close to Sapa, I'd suggest journeying further afield — up to an hour and a half — for a more authentic experience. Here, you'll be surrounded by people from the surrounding communities, who wear bright, embroidery-embellished traditional dress, and have come to trade produce and tools.
If you're planning to stay in Sapa I'd recommend staying at one of Topas Ecolodge's mountain bungalows — just 45-minutes away. Perched at the foot of a mountain and overlooking the lower Sapa Valley and towering Tonkinese Alps, it's an ideal base for hiking to remote villages.
Find tailor's shops and bicycle tours in colonial Hoi An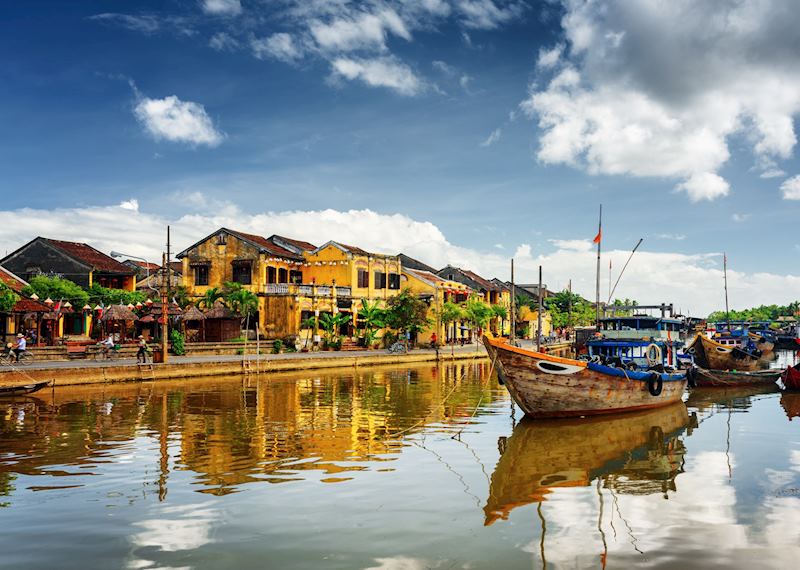 You can't walk down a street in Hoi An without spotting a tailor's shop, a legacy of this old trading port on Vietnam's central coast. Influences from Hoi An's days as a merchants' city are still very evident in the Chinese and French architecture.
The fabrics used by the tailors are as good as you'll find anywhere, but suits and dresses are made for a fraction of the price. Turnaround is quick: your first fitting within 24 hours and a finished garment a day later.
The old areas in Hoi An are compact and pedestrianized and most of the hotels will supply bikes for getting around. Cycle down any of the alleyways that lead off the main thoroughfares and you could end up by the river, at a market or find a café or restaurant that's hidden away.
Take a sunrise tour of the Imperial Citadel, Hue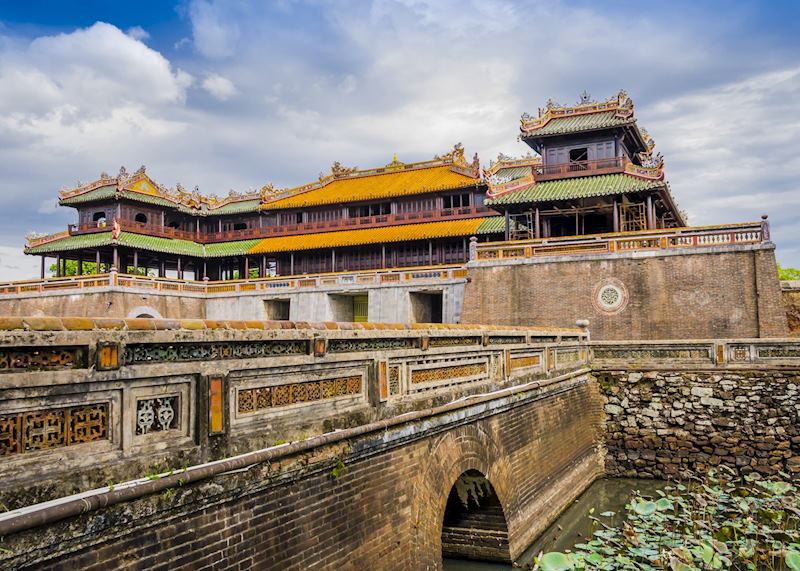 Crossing to the north bank of the Perfume River in Hue, you'll enter an imposing moated Citadel, built by Emperor Gia Long in 1804. The Citadel contains the Forbidden Purple City, home to the Emperor and his family, as well as a complex of administrative buildings, templates, gardens and parks.
It can become busy, but Audley offers a sunrise tour with a local guide, who'll bring the events and intrigue surrounding the former royal household to life. It's an opportunity to explore the fortified ramparts and take photographs before other visitors arrive, and you'll finish off with a cup of green tea and a snack in Co Ha Garden, a place where Kings and royals would relax.
Find quiet beaches at Phu Quoc Island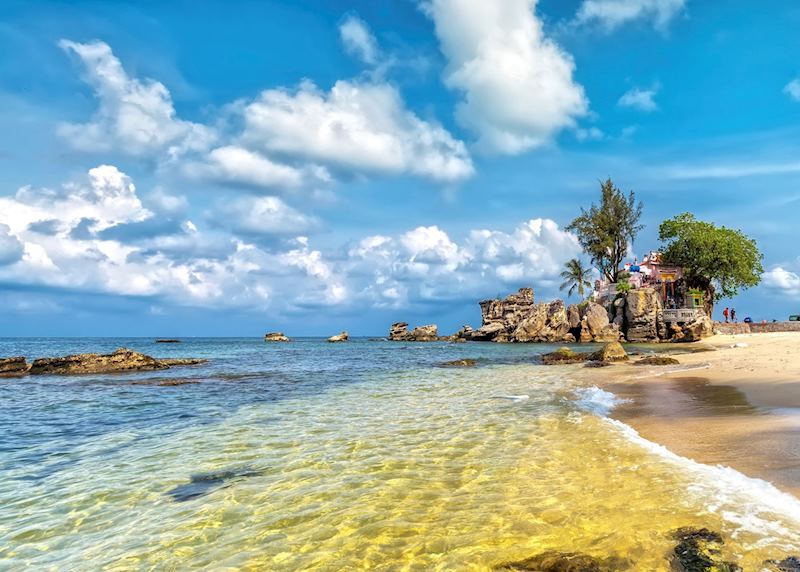 Located off the south coast of Vietnam, and actually closer to Cambodia, Phu Quoc is an island where the beaches are a quiet contrast to the central beaches of Vietnam.
A new airport has made the island much more accessible, and the most isolated beaches — palm-lined fine white-sand — are a 20-minute drive away. Most beaches only have one resort, and it's rare to be in a hotel in Phu Quoc and look out and see another.
You don't need to venture too far into the pristine waters before you can look down and see small fish weaving and darting in the water around your feet.
Phu Quoc is also a working island. The fishermen haul in their catch in the early morning and the local food speciality is barbecued seafood cooked on the beach.
Start planning your trip to Vietnam

Start thinking about your experience. These itineraries are simply suggestions for how you could enjoy some of the same experiences as our specialists. They're just for inspiration, because your trip will be created around your particular tastes.
View All Tours in Vietnam