After graduating in Modern European Languages, I wanted to challenge myself with a new language and an area of the world unknown to me, so I decided to teach English on the tiny island of Iki, nestled between Japan's Kyushu Island and mainland South Korea. This was very much a wholly submersing experience into Japan's culture, food, and people, but a 'once-in-a-lifetime' chance for me to get under the skin of the country. What was supposed to be two years ended up being seven, during which time I explored the length and breadth of the country by various modes of transport from bullet train to e-bike.
Now that I'm back in the UK, I get to share my knowledge and experiences with my clients, keep up with my Japanese and try to replicate at home the Japanese foods I sampled while living there — with middling success.
Speak to Jake

Start planning your trip to Japan with Jake
Q&A with Jake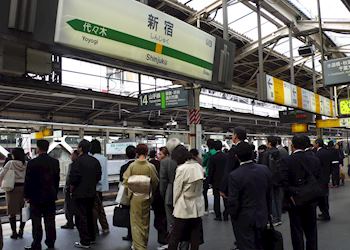 What's the one thing you always pack?
There's no tipping culture in Japan — a welcome change when visiting a country. I will always pack a few trinkets from home in my luggage, however, as you never know when a stranger will help you out in a busy train station or does a random act of kindness when you're least expecting it. A little gift from home, however small, will always be greatly received in Japan.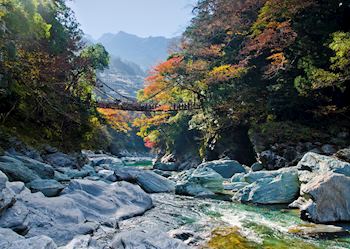 Where would you love to travel next?
Shikoku, the fourth main island of Japan, is often overlooked for its bigger, more popular sisters, but this is its appeal to me as a relatively undiscovered Japan. It's all about nature here: you can see ancient vine bridges, cobalt blue rivers, and a centuries-old strolling garden to name but a few.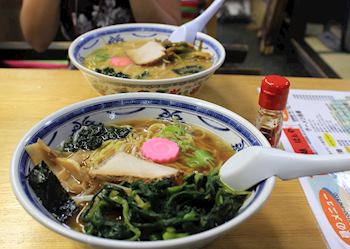 Your best piece of travel advice?
My tip is to experiment with different kinds of food establishments in Japan. Of course, the country is famed for its high number of Michelin-starred restaurants, but for me, some of the best food is in a local, unassuming shop or street-food stall (yatai). Other than excellent value for money, you are guaranteed a high level of cleanliness wherever you are in Japan. The best bit: you can't beat a local's vantage point of watching the world go by with a delicious bowl of ramen in both hands.