I first fell in love with South Africa when I went to visit some friends who were studying abroad in Cape Town. I loved it so much I decided not to go home. I found an internship working on a nature reserve, met some incredible people and saw some of the most amazing things the country has to offer.
South Africa became my home away from home and was my hardest goodbye. I eventually headed back to complete my environmental degree at the University of Vermont and ultimately found my way back to my home city of Boston.
I was thrilled when I found Audley and realized that I could pursue a career that allowed me to return to South Africa and share my love for it with others. I now spend all of my free time hiking in New England, exploring Boston, and planning my next trip.
Speak to Erin

Start planning your trip to South Africa with Erin
Q&A with Erin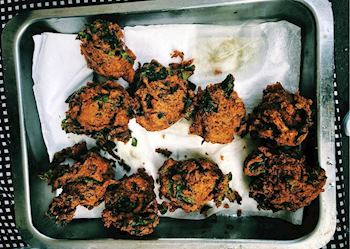 What's the best local dish you've tasted?
A trip to Cape Town isn't complete without heading to Bo Kaap for some samosas and Cape Malay curry. Bo Kaap is one of the city's most vibrant historic districts and dining here is a real treat. Whether you choose to add meat or just go with the veggie curry, you can't go wrong. The unique mix of spices allows you to taste the combination of cultures that came together in order to create this dish. As for the samosas, I recommend heading over to meet Wardia, who has a stand on Rose Street and a recipe that cannot be beaten.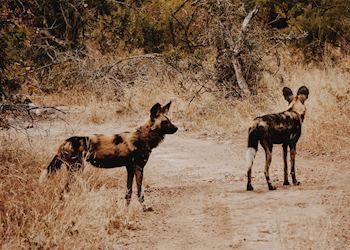 What's your most vivid travel moment?
After ticking off the Big Five, my ultimate safari goal was to see African wild dog. Knowing they are extremely difficult to track, I didn't want to get my hopes up but on my final day in Moremi/Chobe/Sabi Sands, my guide heard of a sighting, turned and took off at full speed. For two hours we attempted to find the pack until, finally, we heard a howl, and they came sprinting by. To see a pack of wild dog dash past and circle us again and again was incredible. I will never forget the adrenaline of the chase and the satisfaction of finally seeing these mysterious animals up close.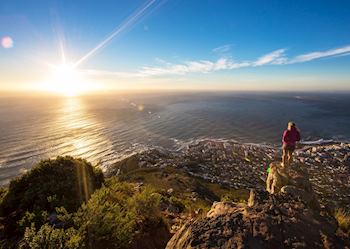 Your best piece of travel advice?
When living in Cape Town, I discovered that the best way to see the city is from above. I spent many mornings waking up before the sun, strapping on a head lamp, and trekking up Lions Head to watch the sun rise over the city. The peak offers views of the city, Table Mountain and the Atlantic, and at that time of the morning it's far quieter than later in the day. If you can manage it, climbing the peak for in time for sunrise is a special way to start the day and see the city a little differently.