Hailey, South Africa, Namibia, and Botswana Specialist
Hailey's love for travel and adventure began in college, when she left her small hometown in New Hampshire and ventured off to Copenhagen, to live for the next 6 months. Since then, Hailey's travels have taken her all over the world. Some of her favorite highlights include, hiking in Scotland, exploring the volcanic beaches of Tenerife, trekking to Machu Picchu, skiing the Austrian Alps, sailing the BVI's, and skydiving in Switzerland. Hailey's most recent adventure took her to her favorite destination yet, South Africa. Hailey self-drove the Garden Route, hiked in the Drakensberg, spotted the Big 5 in Kruger and explored Victoria Falls on both the Zimbabwe & Zambia sides. Adventure has always been Hailey's biggest passion in life and one of her favorite mottos is "spend money on experiences, not things." Hailey loves to share her enthusiasm of South Africa with her clients.
Despite Hailey's love for being on the go, her happiest days are spent back home in Beantown cheering on her favorite Boston sports teams with a side of buffalo wings and a beer in hand
Speak to Hailey

Start planning your trip to Africa with Hailey by calling 1-855-787-5605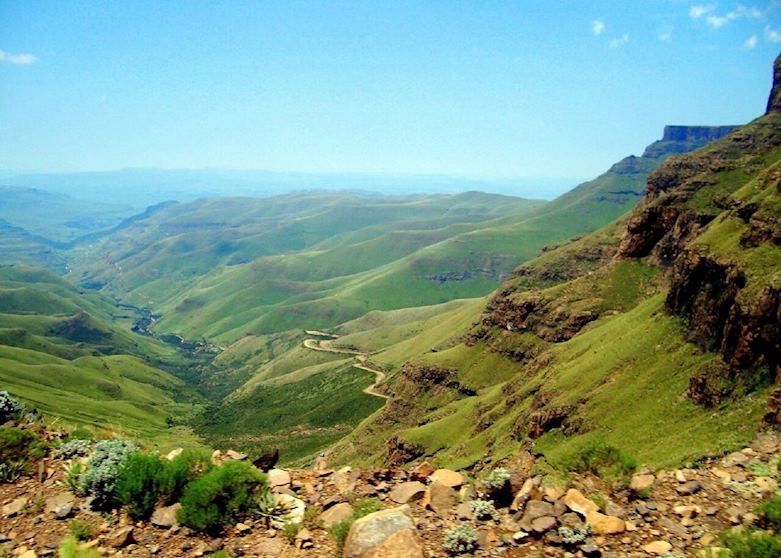 South Africa
The Drakensberg region, within Kwazulu-Natal, is hands down my favorite destination within South Africa. Just a few hours west of Durban, you are surrounded by the most beautiful scenery in the whole country. Everywhere you go within the Drakensberg, the stunning backdrop of the famous mountain range will follow. Travelers in this area will often make their way to visit the caves that are home to the astonishing Bushmen paintings, which were created over 5,000 years ago. The Drakensberg is mostly known for its outdoor activities whether it's horseback riding, hiking, mountain biking, cycling and is the perfect place for an adventure enthusiast. The region also attracts many historians, as some of the most famous Zulu battles took place on this land. The Drakensberg is a remarkable place that has an endless amount of activities and tours to offer.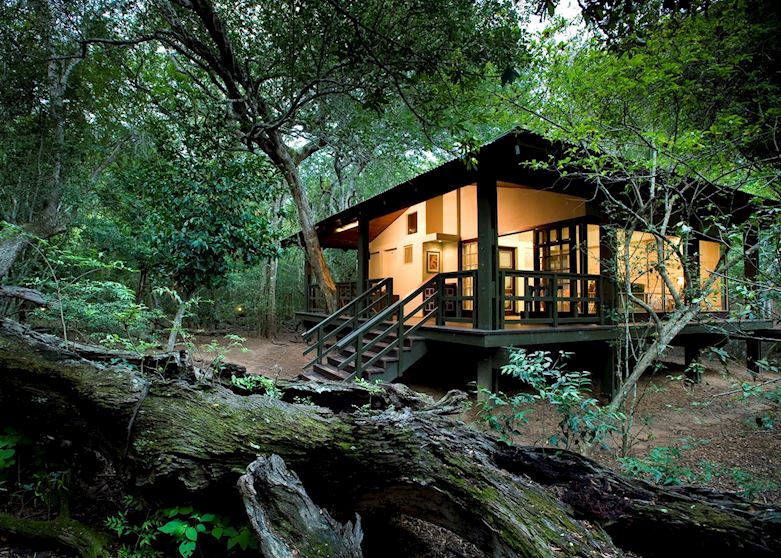 South Africa
Phinda Forest Lodge is a unique accommodation, situated in a rare sand forest. The suites are surrounded with floor to ceiling glass walls and don't worry, privacy is still ensured with the dense canopy surroundings. Each suite is equipped with unique amenities like yoga mats and outdoor showers. The best part of Phinda Forest Lodge is that you don't even need to leave your suite to view game! Antelope, monkeys and other animals are often wandering about the property. The "Big 5" game viewing is consistent within the Phinda Reserve and the superb guides are sure to make your experience unforgettable. Walking safaris, scuba safaris, turtle nesting adventures (available Nov-Feb) and even spending a night under the stars are just a few other activities that this diverse place has to offer.
I'll never forget when…
On one of my first safari drives in the Eastern Cape, in the Shamwari game reserve, I was extremely fortunate to witness a rare sighting of two lion prides going head to head. We had seen a Northern pride of six female lions the day before and soon identified them the morning after, as they were chomping away at a recent Warthog kill. Suddenly, two of the females became alert and sighted something in the distance, which Phillip (our guide) initially thought might be another kill in sight.




As we followed the lions, Philip realized that she was not going after a kill, but rather was going after three Southern pride female lions that had entered into the wrong territory. Phillip raced across to the next mountain, where we came across the Southern pride that he had spotted and waited for the Northern pride to show up. Finally, after 15 minutes of waiting, we saw the two Northern pride lions reunited and charging towards the Southern pride – right in front of our eyes. A third lion from the Northern pride showed up seconds later. With a small physical altercation between the two prides and a lot of roaring, the Northern pride finally pushed the Southerners out of their territory and made it very clear that they were not welcome. It's a safari moment that I will certainly never forget!