My love of travel was born when I was young, on a family trip to Croatia, Bosnia and Herzegovina, and France. The vivid memories I have from this trip inspired me to set out and experience as much of the world as possible, and have led me to some incredible places — from the towering valleys of New Zealand's backcountry, to experiencing the midnight sun in Scandinavia, to the pristine waters of Australia's vast, glistening coast… and now to a dream career in travel with Audley.
For me, what makes traveling so special is its ability to instill in us a sense of gratitude and joy through experiencing the world's beauty. When I first visited the Land Down Under as a new country specialist, I found that no place embodied this better than Australia. It's an immense country with so much to offer its visitors, and I feel so fortunate that my everyday work consists of helping my clients experience this beautiful corner of the world their way.
Speak to Emily

Start planning your trip to Australia with Emily
617-223-4570
Q&A with Emily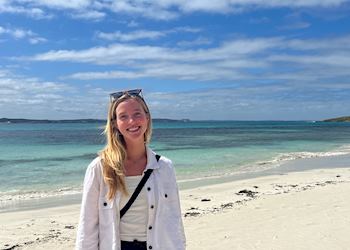 What's the best local dish you've tased?
You can't travel in Southern Australia without running into a menu with a King George whiting dish, and when we visited Kangaroo Island we were lucky enough to sample this fish as prepared by our wonderful guide. The fish itself was delicious, but the meal's setting is what made this my favorite dish; tucked under our private canopy on a sheep farm, our guide grilled the fresh fish and vegetables right in front of us while we drank a special variety of Kangaroo Island wine and listened to her stories about life on this unique island.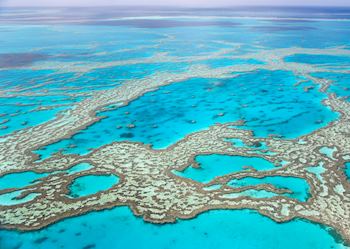 What's your most vivid travel moment?
Snorkelling in the Great Barrier Reef had been a dream of mine since I was young and when I got the chance to do so with Audley, the experience was so thrilling to me that I felt like a child again. The first time I ducked my head below the water, fins in tow and snorkelling mask secure on my head, I was stunned by the wide expanse of living, breathing coral, the bright blue starfish tangled amongst rocks on the ocean floor, the schools of fish navigating the reef silently; everything moved with a grace and intelligence that I had never witnessed before. Beneath the surface of the pure blue water everything was silent, and I felt I was alone in this magnificent, alien world with nothing but the sound of my breathing to remind me that this was, in fact, real life. I will never forget it.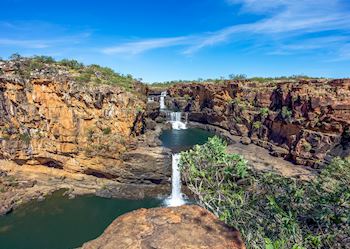 Where would you love to travel next?
After falling in love with Australia's eastern coast, I've been dreaming of visiting the Kimberley in Western Australia. With some of the oldest landscapes on Earth, I've heard it described as a region like nowhere else in the world (some gorges here date back 2.5 billion years). When I travel I'm always in search of ways to deepen my connection with the natural world, and so the Kimberley piqued my interest the moment I first read about it.