Audley clients, Raymond and Valerie Gatward, describe their trip to Peru, Bolivia and the Galapagos Islands.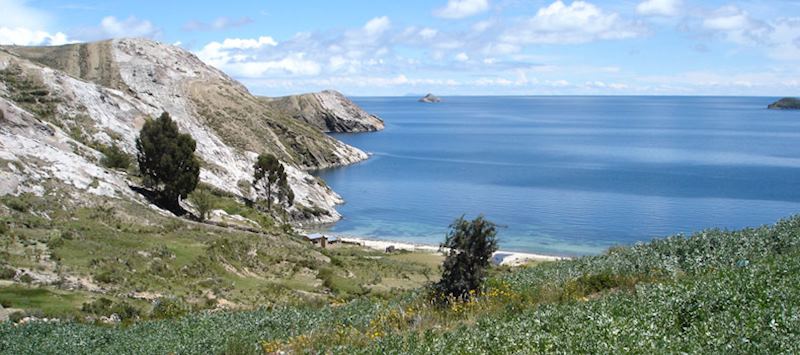 Even now, over a year later, our heads are still full of images, memories and the people we met along the most wonderful odyssey of our lives — so far.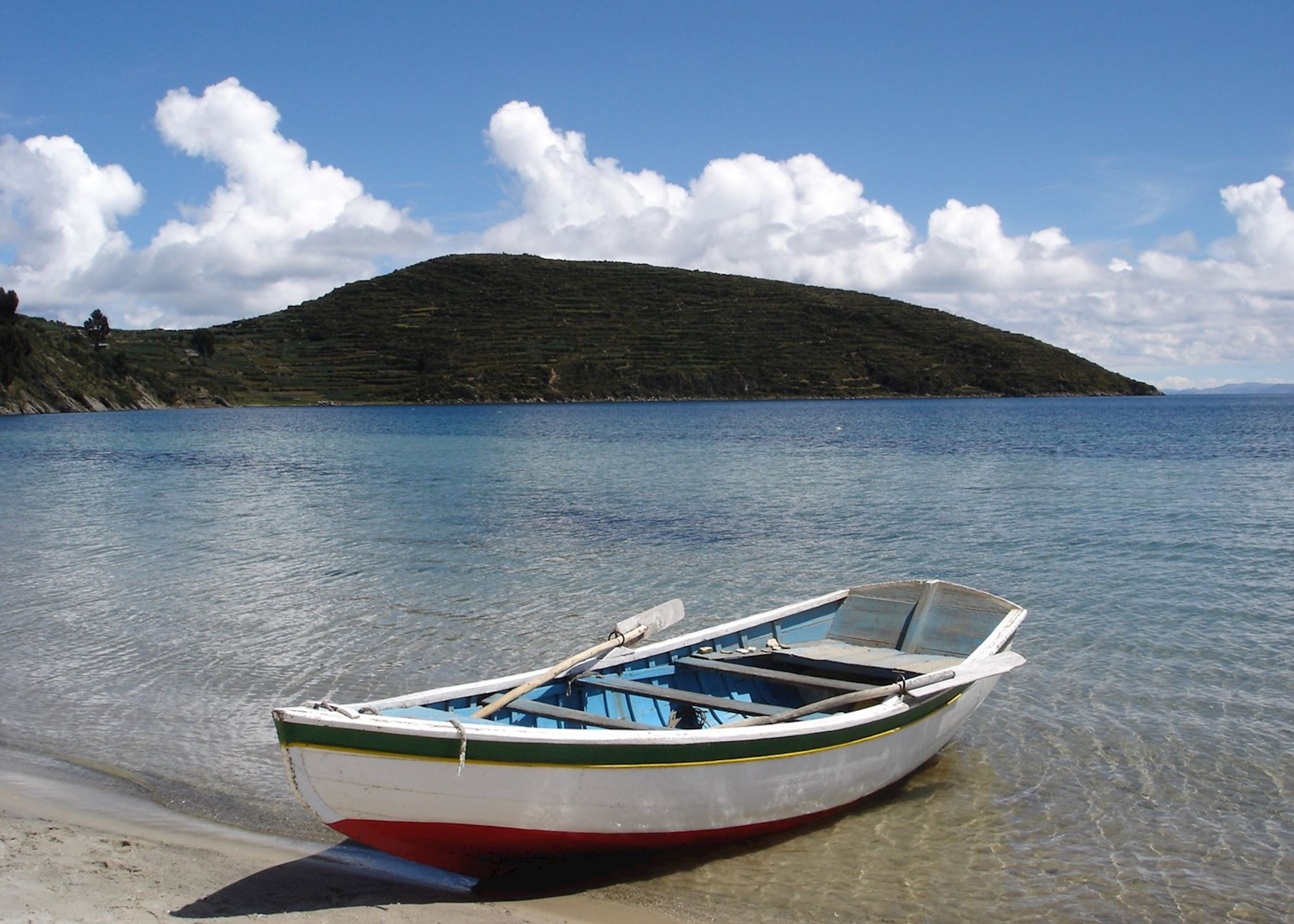 The planning for our South American trip started with a meeting with country specialist Phil, at New Mill in Witney. His personal knowledge of the areas we wanted to visit and his expertise in putting a personalized itinerary together was absolutely key in what turned out to be an extremely full but rewarding trip.
We wanted to include a number of places of interest — Machu Picchu and the Sacred Valley of the Incas in Peru, plus a longed-for sight of the mighty Andean condors if possible. We also wanted to visit Lake Titicaca in Bolivia, and to round off our trip, we wanted to sail around the Galapagos Islands for a few days, to observe at first hand the amazing wild life we normally only view on TV.
Because so much of what we wanted to see in Peru, our starting point, was at serious altitude, Phil sensibly arranged for us to spend a couple of days acclimatizing in the lower level city of Arequipa. This turned out to be good advice and gave us an opportunity to absorb the atmosphere and culture, find our 'South American' legs and get to grips with some Incan history in this intriguing city. Our travel plan included personal guides and drivers throughout most of our trip.
Each guide very quickly adapted themselves to our own particular areas of interest and were invaluable in maximizing our time with them. The lovely Alcira accompanied us on our challenging but unmissable day's hike along the Inca Trail to Machu Picchu. She kept us going with her lovely smiles, sense of humor and a big heart. What an asset all the guides were in their own ways in adding so much more to our daily forays and expeditions.
We moved on through our itinerary, staying at some fabulous locations, seeing incredible sights and learning so much about the Incan culture along the way. At this stage I have now to come clean and say that the next stage of our journey, across Lake Titicaca to Sun Island, I viewed almost as an interruption to our onward progress. Phil assured us it would be worth the time and the 'detour'. Phil, if you read this, how so very right you were. Right from the moment we were assigned our guide for our time in Bolivia, the most charismatic Rodrigo, we knew we were going to have an amazing experience.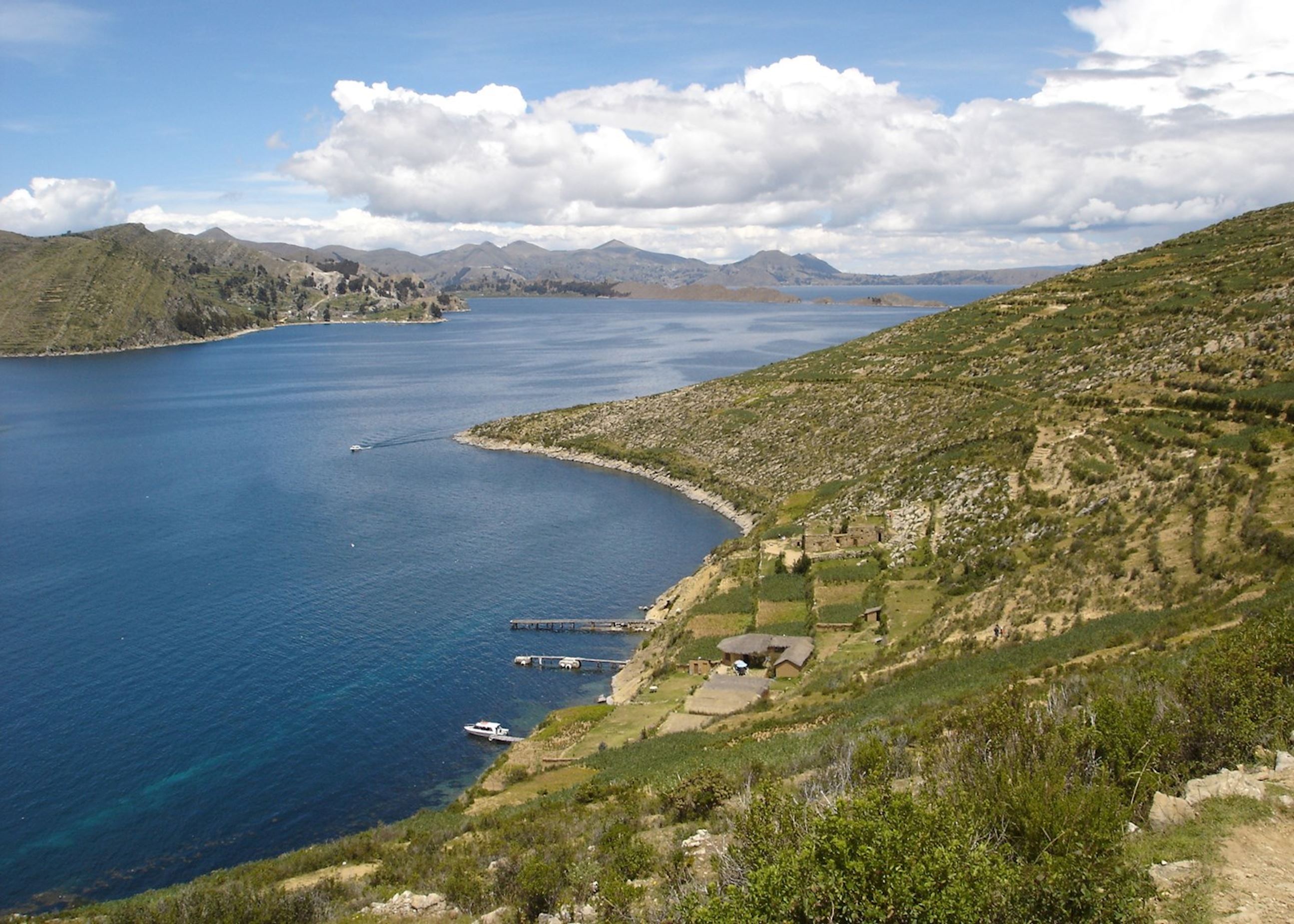 Sun Island turned out to be, for us, the unexpected 'jewel in the crown'. From our accommodation, with the most stunning views over the lake, we would head toward the highest part of the island. Walking at a leisurely pace, with Rodrigo sharing his incredible wealth of Bolivian historical, political and geographical knowledge with us but also subtly ensuring we stopped to catch our breath, we eventually arrived at the top just as the evening sun was setting. And what a truly amazing sight awaited us. Across Lake Titicaca and with La Paz somewhere in the far distance, the majestic snow-capped peaks of the Royal Range, part of the Andes, were bathed in an almost magical pink glow. Even now as I am writing this, I can still feel the strength of emotion I and my husband experienced at that moment.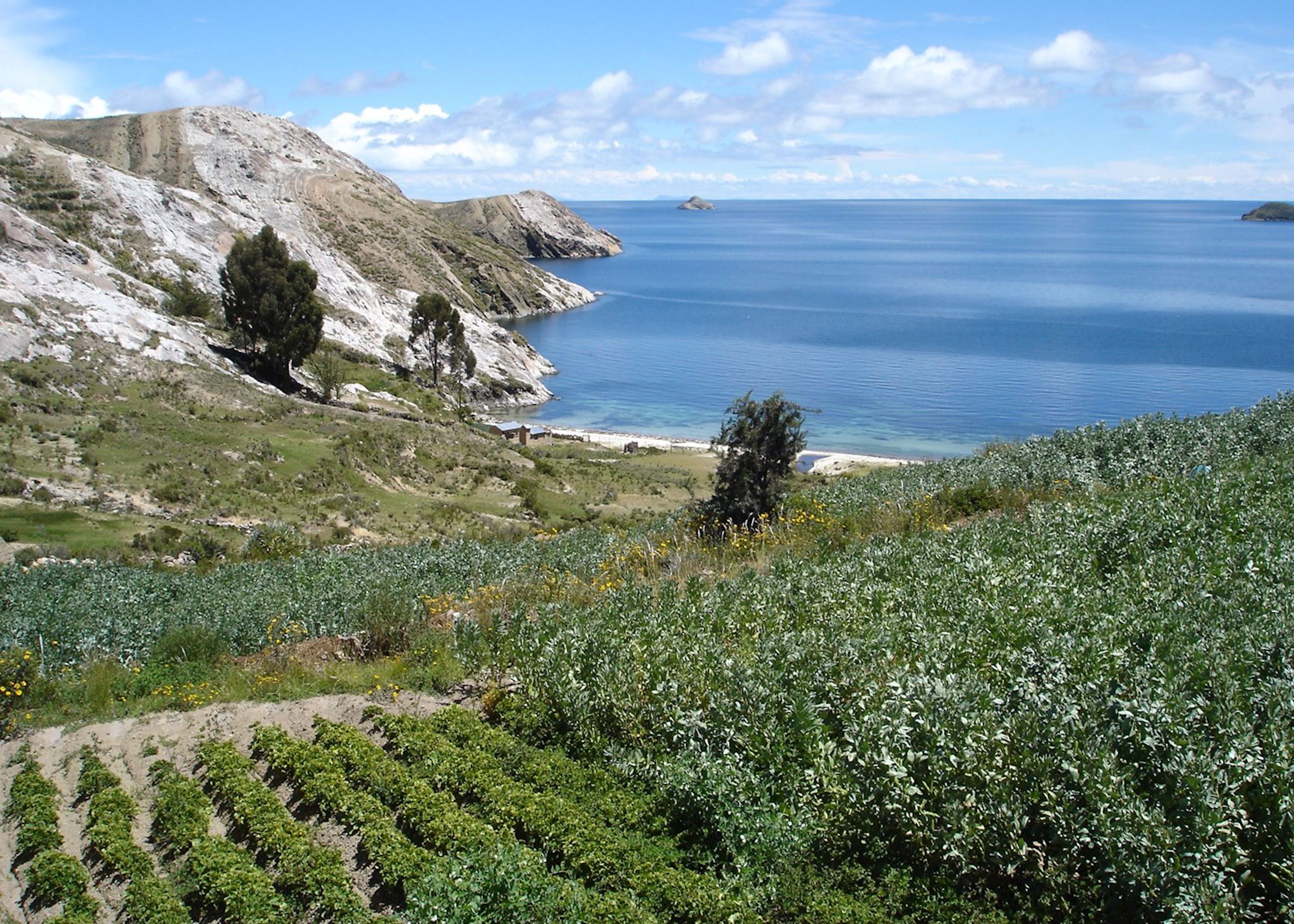 There is so much to tell you about that small island, what an important place of pilgrimage for the Incans it was, that there are no cars allowed, that everything needed to sustain the islanders has to be carried up from the jetty by donkey, llama, manpower (or womanpower), that the schoolchildren play marbles outside their classrooms in the school break, that one of those same schoolchildren asked a visiting Roman Abramovich to provide the school with a computer (he subsequently funded the building and equipping of a computer classroom for the school). Like the Galapagos, where we concluded our truly magical itinerary, Sun Island is a place where perhaps you should only visit once in your lifetime. It only takes one visit for it to be etched forever in your soul.
Raymond and Valerie Gatward traveled to Peru, Bolivia and the Galapagos with Audley
Bolivia

From the deep waters of Lake Titicaca to the multi-colored lakes and salt flats of the plateau, from the steamy jungles of the Amazon basin to pretty colonial towns in stunning landscapes, our Bolivia specialists know all about this colorful, diverse land and its welcoming peoples. They will carefully plan your itinerary to make sure you enjoy a truly memorable tailor-made trip.

View our Bolivia vacation ideas