We would like a honeymoon with two destinations... possibly a city and then a beach i.e. Dubai then the Maldives in June 2013. Any different ideas would be appreciated.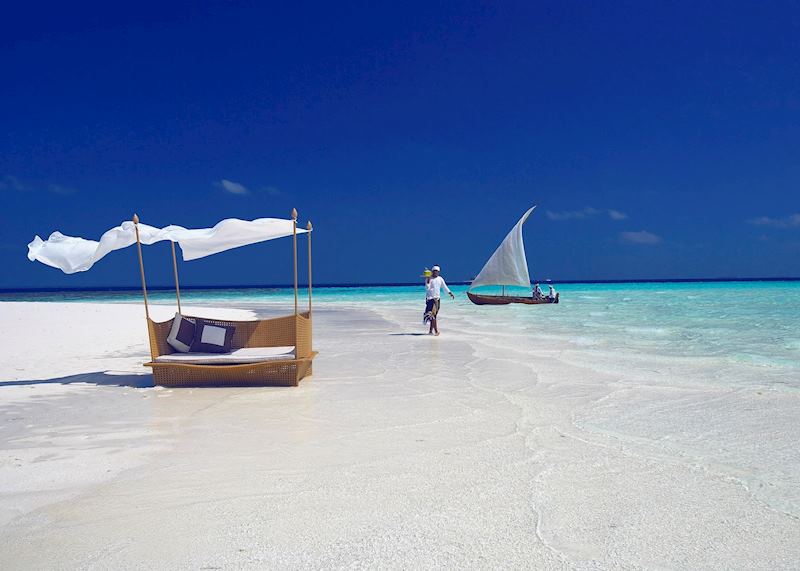 Answer
Dear Mr Conway,
Thank you for requesting assistance with your honeymoon plans for next year and congratulations on your engagement.
Dubai and the Maldives make a superb combination however in June the Middle East can experience very high temperatures and the Maldivian Islands can often feel the adverse effects of the annual monsoon rains, so you may also wish to explore alternative destinations which can offer a more stable and pleasant climate. Should you wish to explore this option further one of our favorite properties in the Maldives would be Baros.
There are a number of other city and beach combinations around the world that we would recommend as suitable alternatives for your honeymoon.
Southeast Asia has a number of options including Bangkok with Koh Samui, Kuala Lumpur and the east coast of Malaysia and Singapore with Bali. In addition to the vibrant and exotic cities and beautiful beaches there is the opportunity to include time getting a flavor of the diverse culture, history and nature of this fascinating region.
The other prime area of the world in June with fantastic beaches and great weather would be the South Pacific Islands which combine well with an exciting city stopover in Los Angeles. Within the South Pacific there are numerous options you could consider including Fiji, the Cook Islands and French Polynesia, all offering idyllic and secluded beaches perfect for a honeymoon.
Whichever destination you choose you are sure to have a truly memorable honeymoon.