USA manager Alex Shaw took his camera to the West Coast to photograph the iconic cities and charming towns — and the atmospheric desert that lies beyond them.
The diverse architecture of San Francisco
My first stop was San Francisco. Keen to capture a unique image of the city I thought it would be best to stay away from Alcatraz, Golden Gate Bridge and the iconic tram shot. Just as I was on the way to my final hotel visit, a tough walk up what felt like a near 45 degree gradient, I turned around to catch a glimpse of Bay Bridge sandwiched between the financial district's skyscrapers with the characterful Chinatown perfectly placed in the foreground. For me this pretty much sums up what San Francisco's all about — hills, culture, traffic, old meets new, hustle and bustle, district divides, diverse architecture and perfectly parallel tram lines.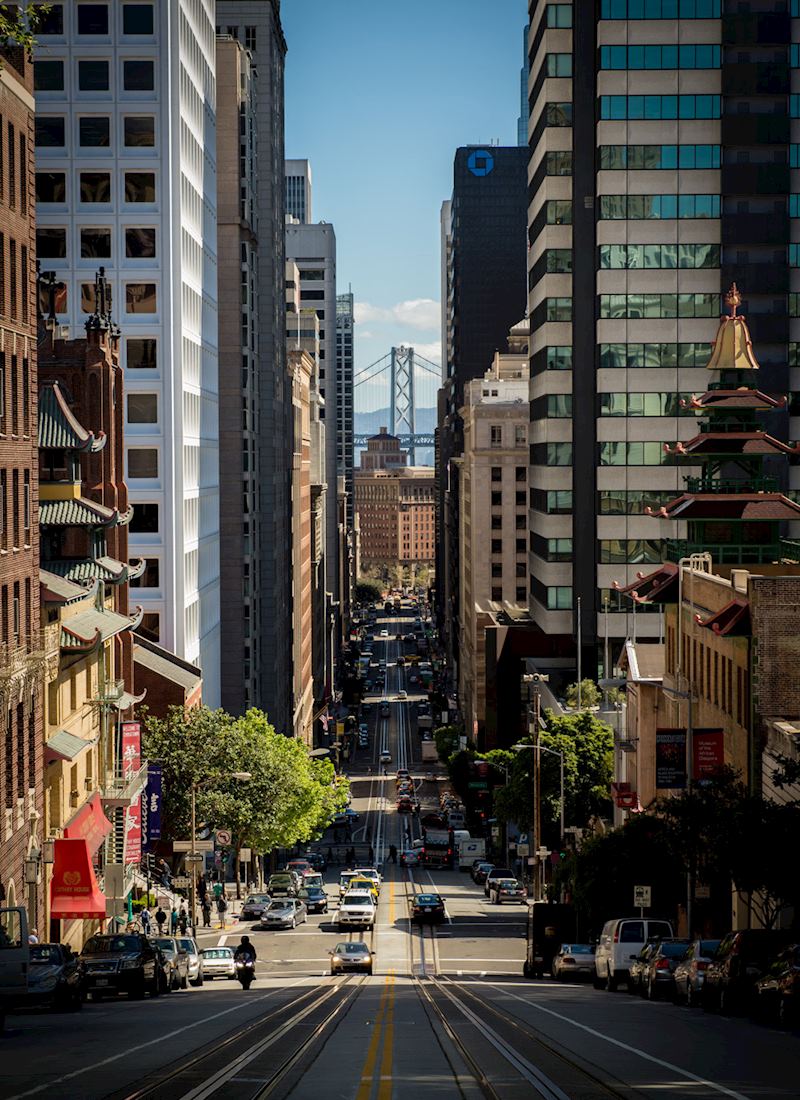 Columbus Tower, San Francisco
Whilst this is not your typical iconic shot, I feel it perfectly captures what San Francisco is all about. If you ever find yourself in the city, a trip to Columbus Tower (the building in the foreground) is a must. It might not look as flashy as the Transamerica building, spiking out in the background but it's easily one of the most interesting pieces of architecture I have ever seen.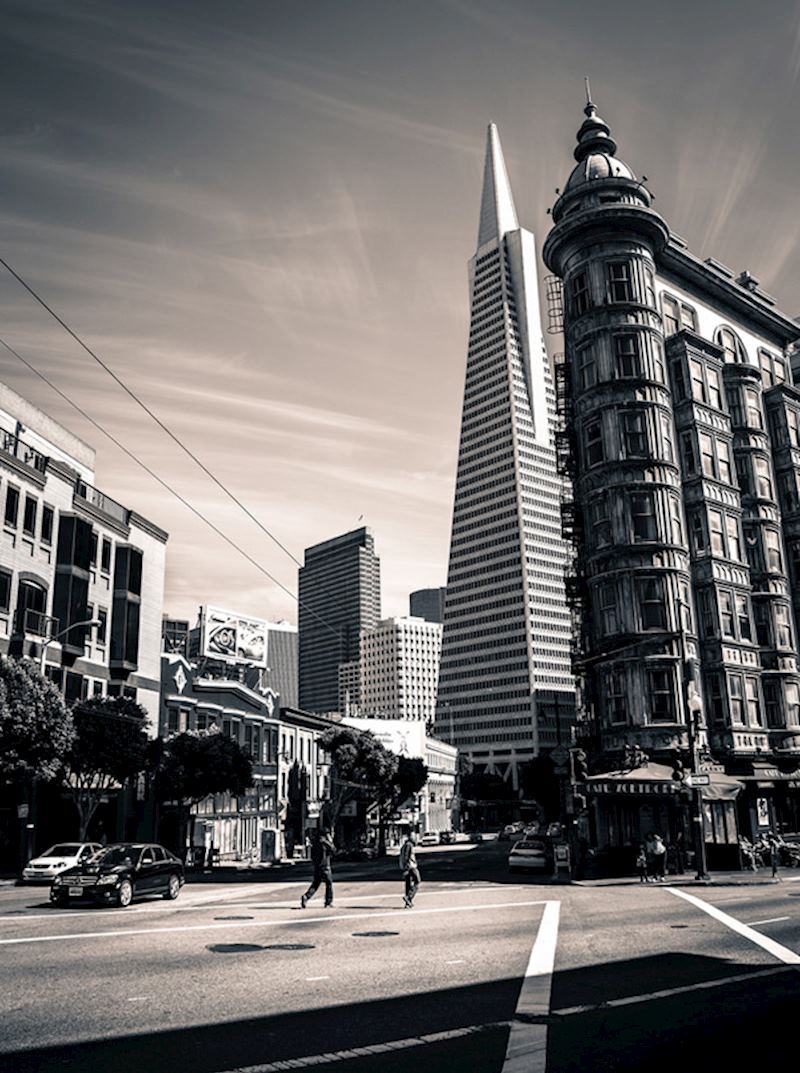 The scenic coastline of Carmel
A few days later I found myself in the charming seaside town of Carmel. Now if you ever get the chance to visit California I would strongly suggest spending a minimum of two nights here. The town has a quiet, affluent feel to it — its Mayor was once none-other-than Dirty Harry himself, Clint Eastwood — with attractive tree-lined boulevards leading down to a beautiful beach.
On my final full day here I ended up driving the nearby 17 mile drive, a scenic route which hugs the Pacific coastline and passes famous golf courses, mansions and various scenic attractions. The main highlight of this drive was the Lone Cypress, a 250-year old cypress tree which appears to forever cling to a weathered cliff face.
In order to take this shot it was necessary to clamber down the side of some rocks as the standard view is partially obscured.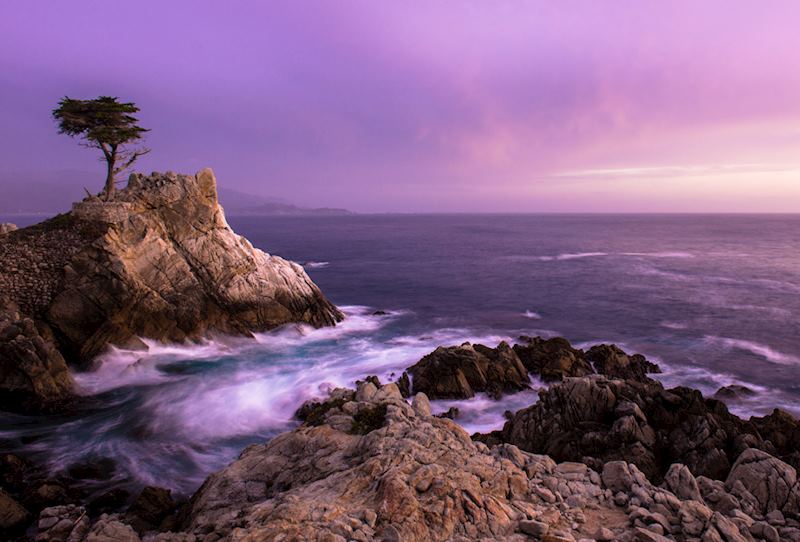 Point Lobos State Reserve, Carmel
Another highlight whilst staying in Carmel was an evening visit to the Point Lobos State Reserve to view the sunset. This shot was taken along the Sea Lion Point Trail, a short 0.6 mile walk with amazing panoramic views across Carmel Bay. There were literally hundreds of seals gathered together on the rock. The sound of their roars combined with the sunset behind was unforgettable!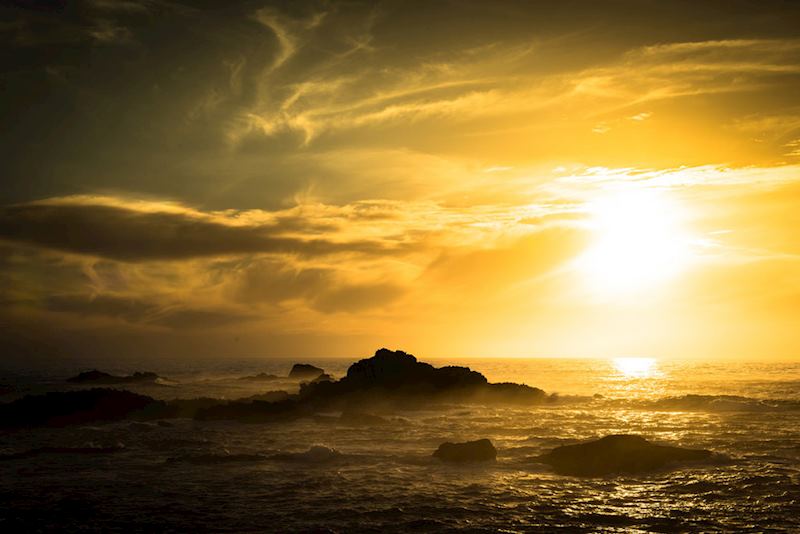 Steller's Jay at Pfeiffer Falls, Big Sur
Located approximately 20 miles away from Carmel on the historic Route 101 is the sparsely populated region of Big Sur, an area well-known for its ancient redwood forests. Unfortunately I didn't have much time to spend in Big Sur but amidst my hotel inspections I managed to fit in a quick hike to the Pfeiffer Falls. To my surprise the highlight of the hike was not the actual falls but a Steller's Jay, which posed in front of the view as I tried to take a picture.
Mesquite Flat Sand Dunes, Death Valley
Just when I thought I had seen as much contrast as California had to offer, near to the end of my trip I ended up spending a night in Death Valley.
The five hour drive from Los Angeles out into the Mojave Desert (toward the Nevada border) was simply breathtaking and the contrast immense. The must-see highlight of this region is the Mesquite Flat Sand Dunes pictured below.
Formed by strong winds and eroded canyons, these extraordinary sand dunes stretch for miles. If it weren't for the rugged rock formations in the distance and turkey vultures circling overhead, I could have sworn I was trekking through the Sahara.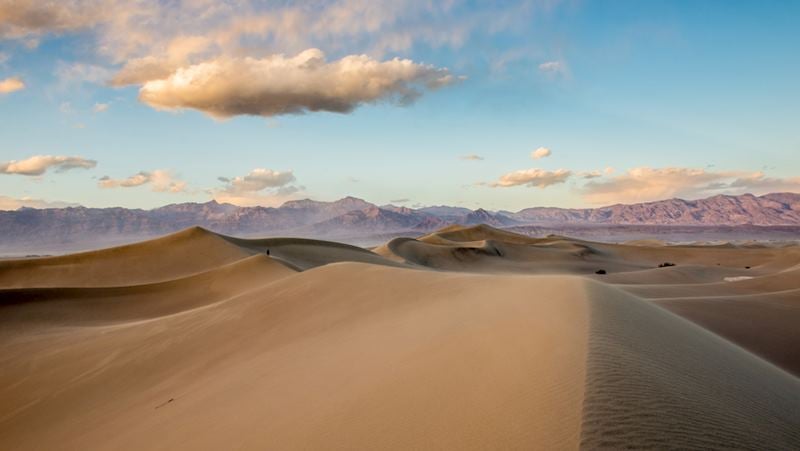 Las Vegas
During my time in Death Valley I got caught in a sandstorm, which resulted in my 24-70mm lens being broken — you can never be too careful in a sandy environment! Armed with only a 35mm DX prime lens I was worried that my images would be compromised when I got to Las Vegas, but they just ended up taking extra time to compose. Out of the images I took this was my personal favorite as I feel it sums up what the city is all about.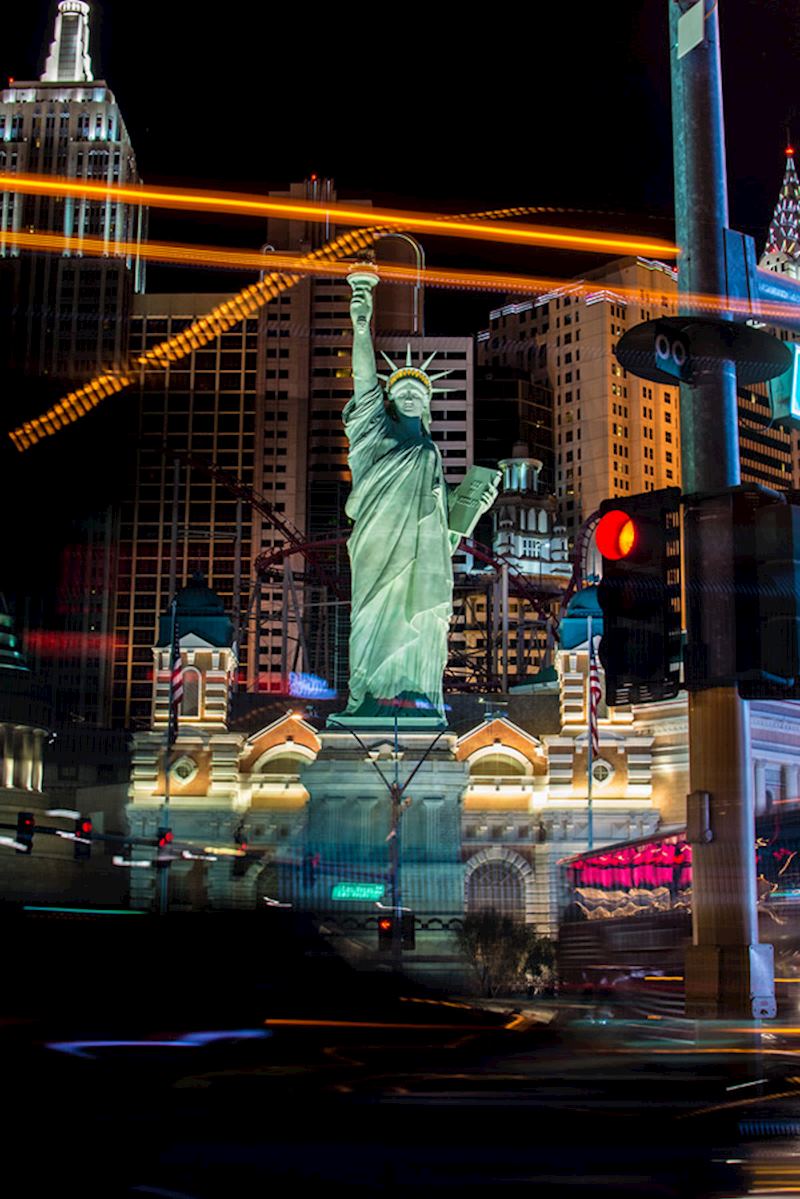 Further reading