We asked our country specialists to give us their best travel moments from 2015 and here are our favorites!
This was my partner's first trip to Thailand; an absolute highlight of my year was watching his over-the-top excitement at everything we did — especially getting sprayed by elephants! I think I forgot how amazing Thailand is until I saw it again through new eyes.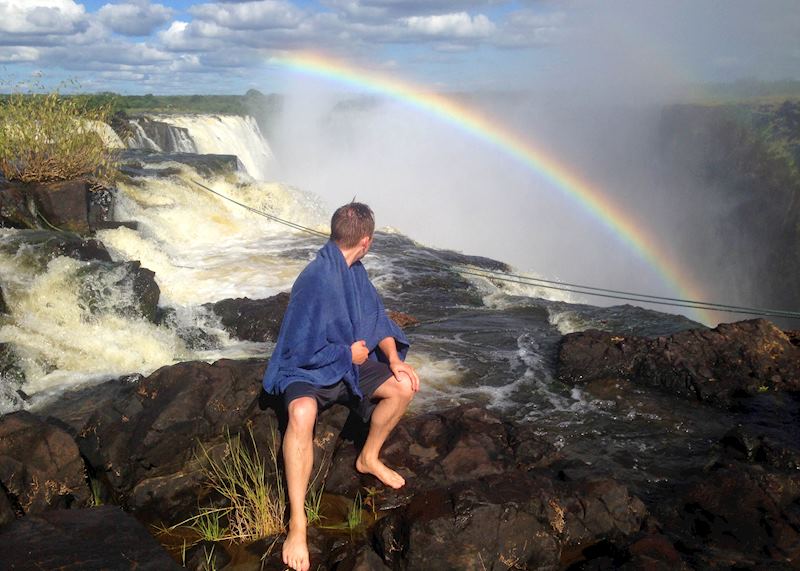 After swimming in Angel's Pool above Victoria Falls, I was able to catch a glimpse of some rainbows coming out over the mist.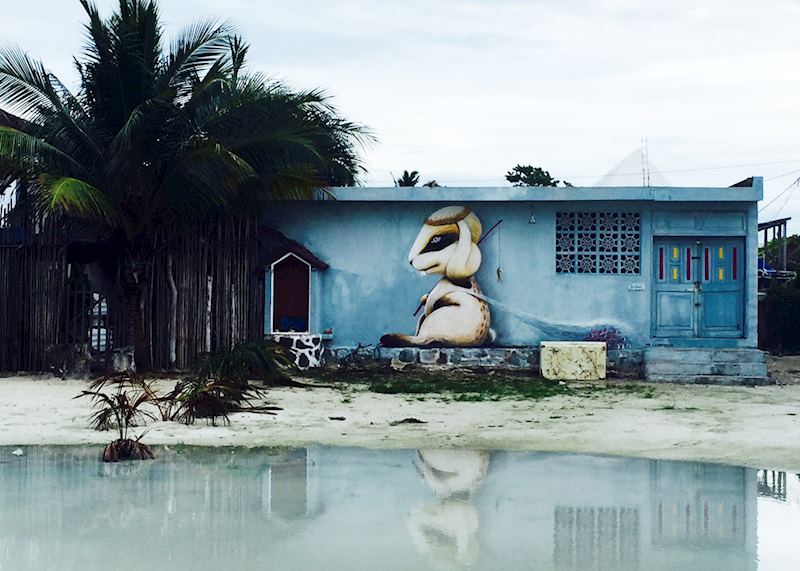 Cycling through puddles on the beach, looking at street art on Isla Holbox in Mexico mid-October between thunderstorms was an unforgettable part of my recent Mexico trip.

Through 50 mph wind, I climbed the towers of Torres del Paine in southern Chile's Patagonia. The rain combined with the wind gave me a prickling sensation as it hit my face. With not a person in sight I crossed a river and began the climb. From a distance I could see a rainbow form at the same time that the sun appeared over the mountain horizon. 3 hours later as I reached the knife-like ridges of Torres Del Paine the weather cleared and I had the iconic view all to myself.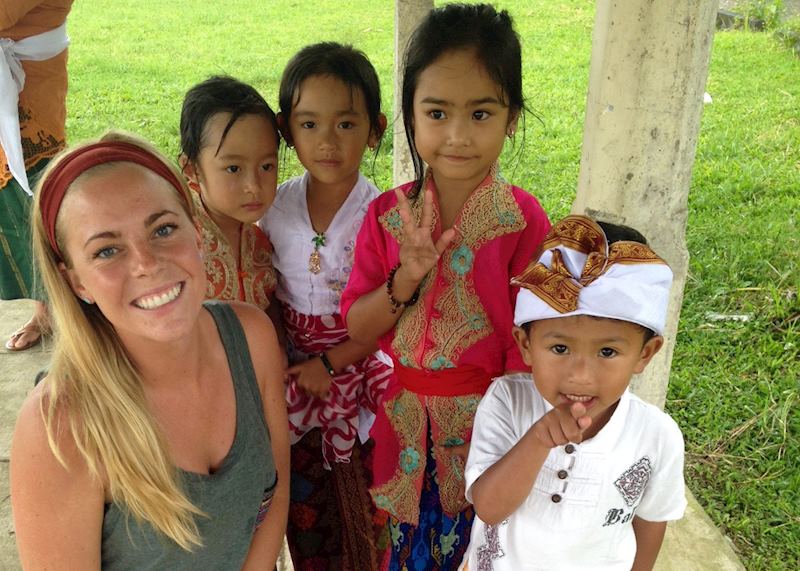 While traveling through Ubud, a city rich with culture and lush landscape on the island of Bali, I had the chance to visit the Ulun Danu temple. As I was exploring the beautiful temple on the edge of Lake Bedugal, a group of young Balinese children in traditional clothing approached me with friendly smiles. We exchanged waves and curious "hellos." It was such a special interaction that really connected me with their culture.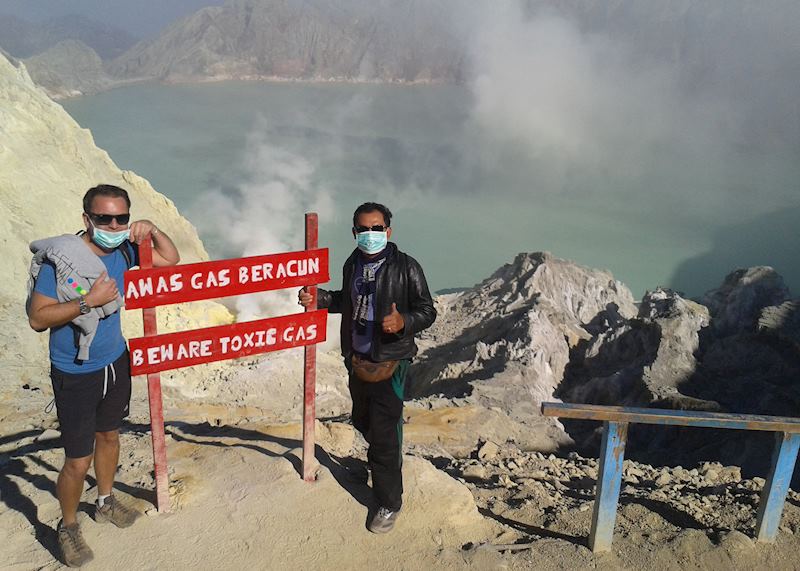 After a 4am start myself and my guide Suwin reached the crater lake on Mt. Ijen in Eastern Java. Hundreds of workers a day carry out back-breaking work mining the toxic sulfur to sell for a little profit.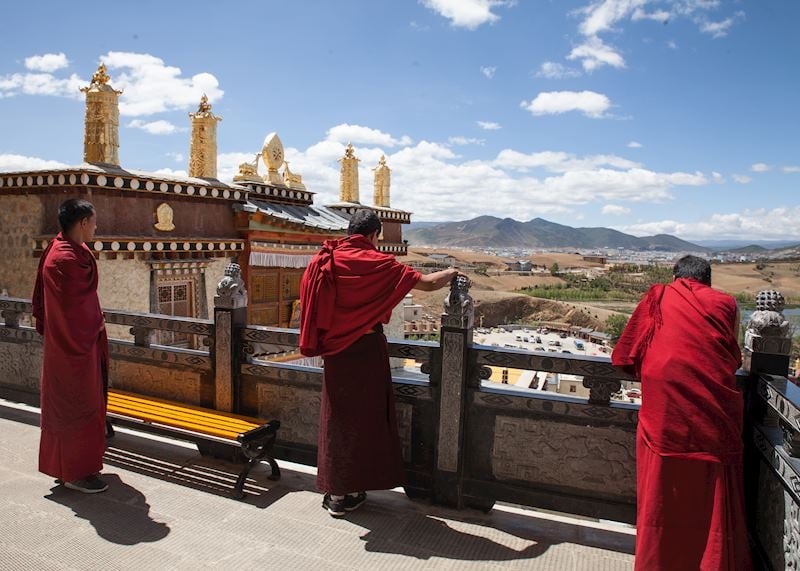 When we were in Zhongdian, China at the Songzanlin Monastery we managed to arrive during the final moments of prayer before lunch. Hundreds of monks were humming their prayers until the bell rang and they all darted out of the front of the temple.

The scenic flight to Milford Sound was amazing, but the nature cruise was incredible. I think this is the most impressive scenic experience I've had and we got to see a number of seals throughout the afternoon as well.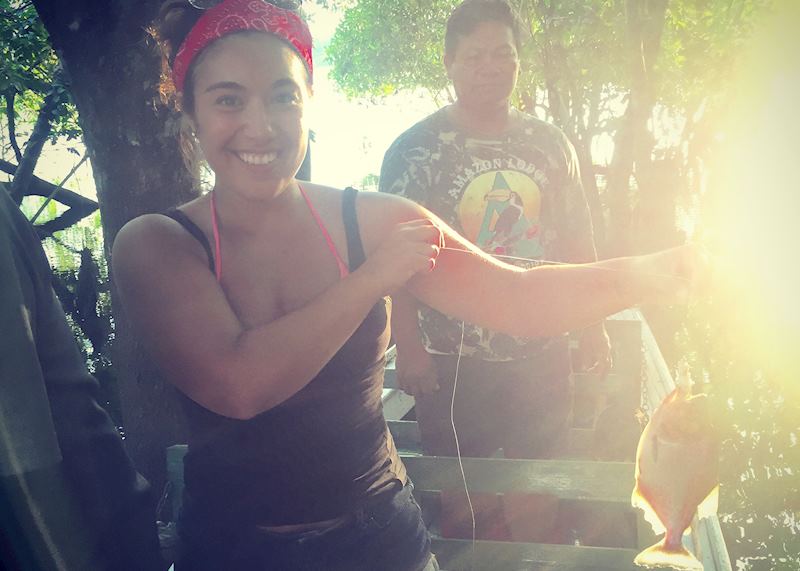 One of my favorite moments this year was when I caught two piranhas while fishing in the Amazon in Brazil.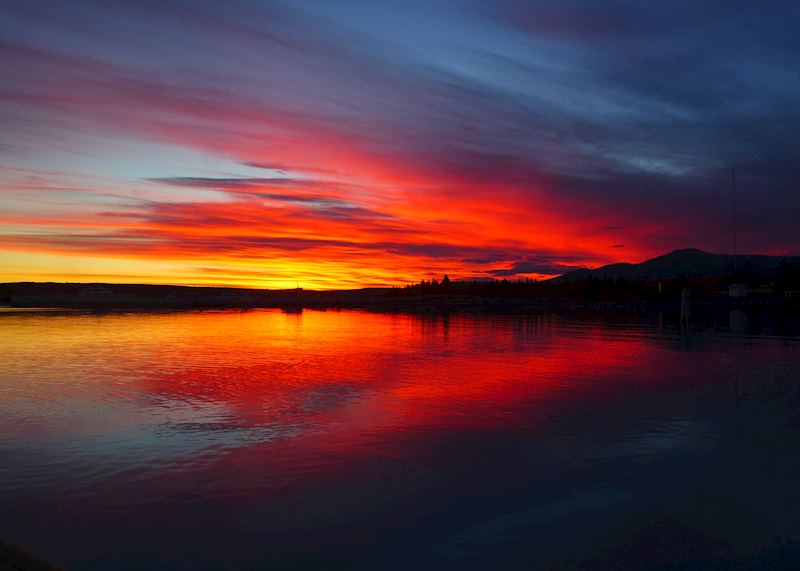 I'm not generally a morning person, but there is something special about waking up in the middle of Patagonia, long before the cafés and shops open, and taking in one of the most breathtaking sunrises with nothing but the lapping water of Lago Argentina as your soundtrack. Moments like these make an early start completely worth it while traveling.

After 8 years of dreaming of my return to Peru to visit Machu Picchu, I finally stepped foot in the incredible ruins this year. The dreams in my head were not even close to the reality of this unbelievable fortress in the clouds!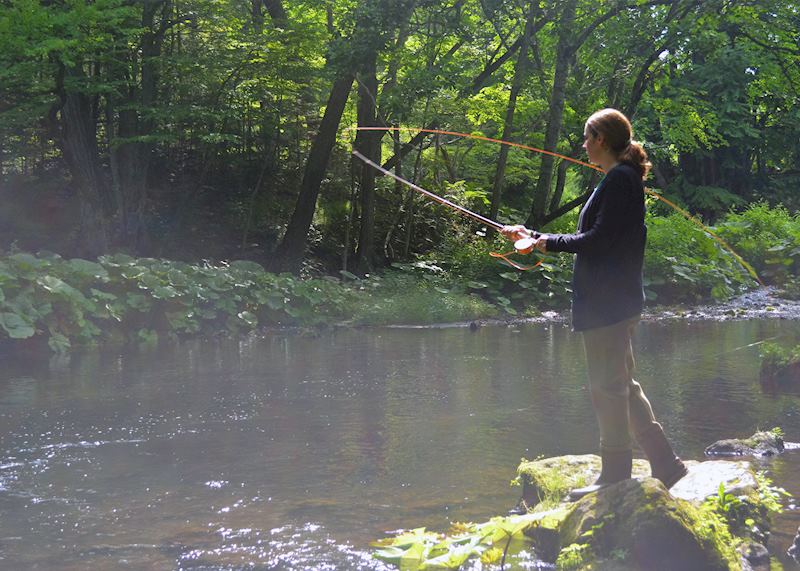 My first time learning how to fly fish was for thirty-six-inch rainbow trout in the peaceful streams of Lake Akan, Hokkaido, with the same guide who takes Tommy Lee Jones every time he visits.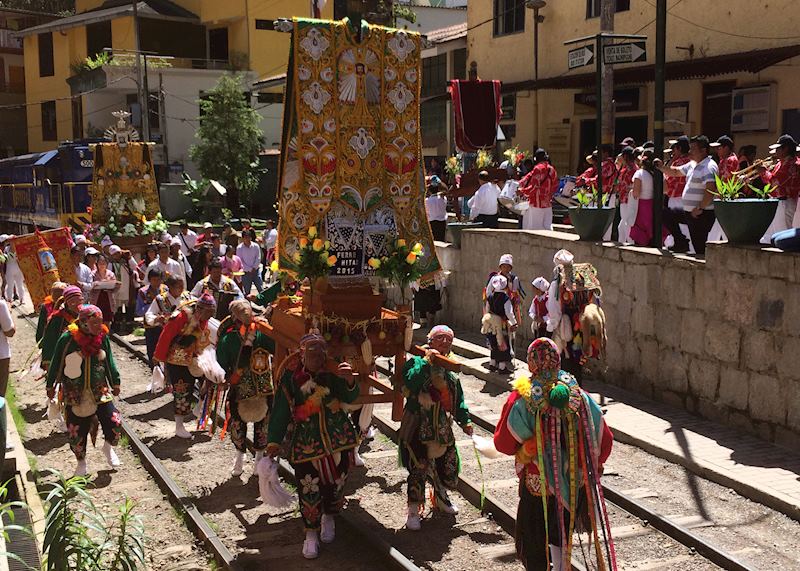 One of the things that I love about Peru is that you never know when a parade is going to pop up. I was in Aguas Calientes near Machu Picchu when a local Festival of the Cross procession passed by where I was having lunch.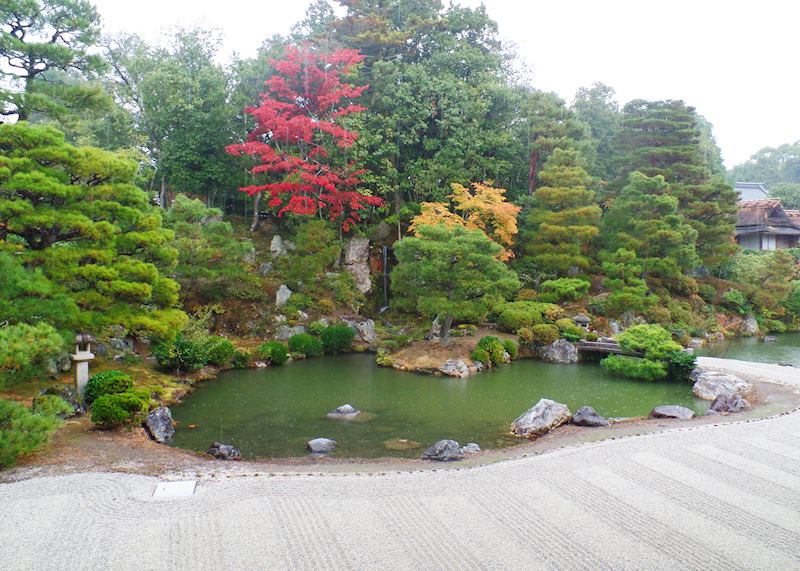 Sitting in silence in a Buddhist Temple, looking out on a Zen Garden in Japan, in the pouring rain — it doesn't get any better than that. By far, the best experience of my trip.

Playing Gnawa music with traditional African performers was truly a magical experience. As the sun set on the Moroccan Sahara Desert, the music seemed to echo across the empty dunes as we sat in total seclusion from civilization under the starlight sky. It didn't seem like we were from different cultures at that moment; we were one.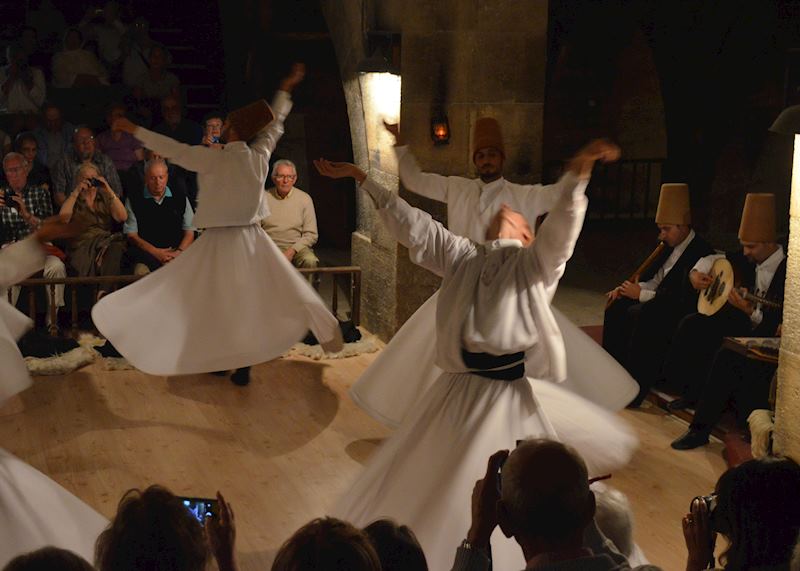 The whirling dervishes are a mystical Sufi sect of Islam who spin in circles to praise Allah. They allow people to watch this spine — tingling rite, which is held in an ancient caravanserai (an old wayside inn to accommodate merchants and their animals), along with beautiful and quite spiritual music. It was so compelling that I bought a CD of the music to alleviate stress!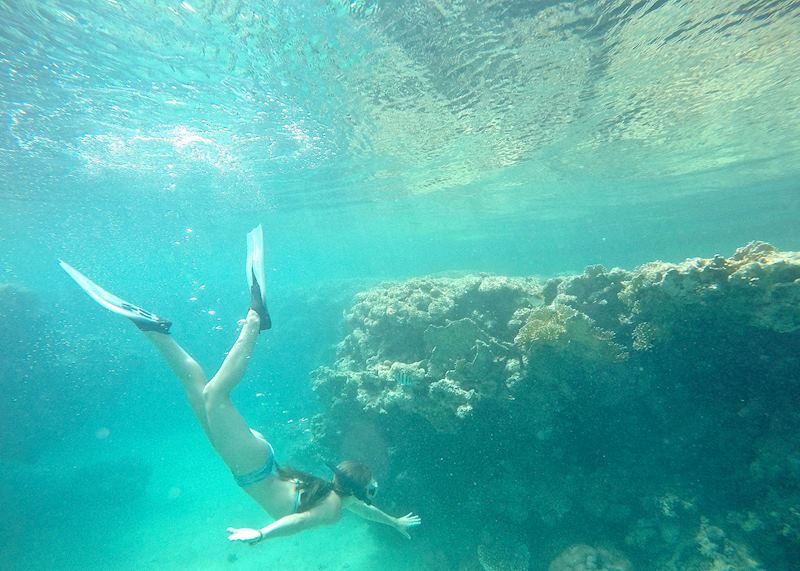 This past year I had the opportunity to go snorkeling in Egypt. It's one of the coolest places I've ever been underwater, and the Red Sea Coast is absolutely beautiful.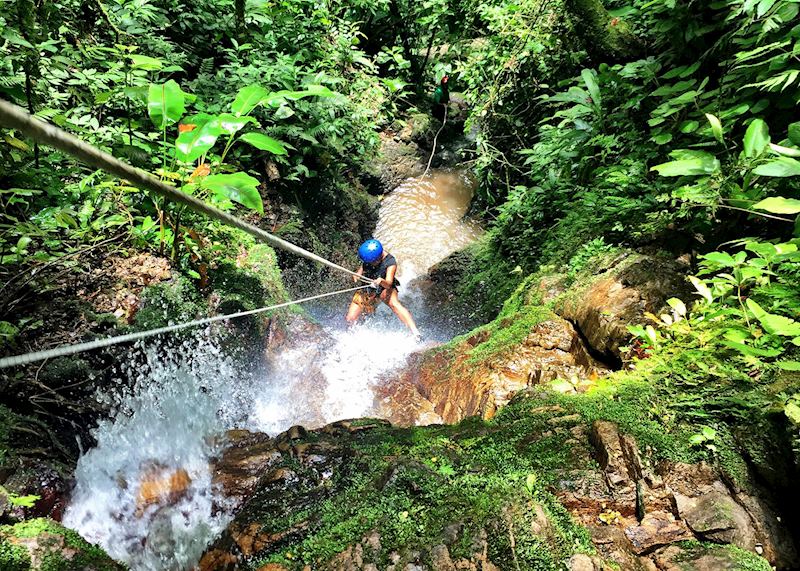 Rappelling down waterfalls in the middle of a remote rainforest in Turrialba, Costa Rica was incredible. Trusting the cable and willingly leaning backwards over a canyon while avoiding the waterfall's stream and enjoying the view was an adventure I won't forget!
Learn more about our favorite travel destinations
Start planning your favorite travel moments
Start thinking about your experience. These itineraries are simply suggestions for how you could enjoy some of the same experiences as our specialists. They're just for inspiration, because your trip will be created around your particular tastes.