If you're planning your romantic break during the spring months, there are many suitable honeymoon destinations and experiences that our specialists can recommend.
Using their extensive travel knowledge, they will take your interests into account, making sure every detail is right, to ensure your trip is unforgettable.
Honeymoon destinations in April
A traditional ryokan spa stay in Japan
April is cherry blossom season and the perfect time to visit Japan. A night or two at a traditional ryokan spa is completely unique to Japan. Many of these inns make use of local hot springs as bathing facilities and Kimono-clad ladies greet you, ready to transport you into a bygone world. In the evening indulge your tastebuds with an exquisite, multi-course kaiseki, a meal of several courses using locally sourced, seasonal food. One of our favorite ryokans is Hakone Ginyu Spa Resort around an hour and a half from Tokyo. The open air baths are fed by thermal waters from the Mount Fuji region.
Barefoot at Havelock, Andaman Islands, India
The Andaman Islands form an archipelago in the Bay of Bengal. April is a good time to visit the Islands because the weather is warm and pleasant compared to monsoon season and winter. The eco-friendly resort of Barefoot at Havelock is located in lush rainforest next to a white-sand beach. Based on the philosophy of sustainable and socially responsible tourism, the rain water is harvested, most of the staff are local and the food is prepared from organically grown products and fresh catches of the day. Enjoy a rejuvenating yoga class, take an escorted nature walk through the rainforests or explore the nearby coral reefs.
The winelands of South Africa in Autumn
Autumn in South Africa is at the same time as spring in the Northern Hemisphere, and a lovely time to visit South Africa. The scenery is stunning with the leaves turning, there is very little rainfall and you can enjoy wine tasting in lodges warmed by log fires. We can highly recommend Mont Rochelle for secluded luxury and wonderful views. It is close to some of the country's best restaurants and vineyards in Franschhoek. There is also the option of visiting wineries on horseback, a unique way to take in the scenery with some wine tasting along the way.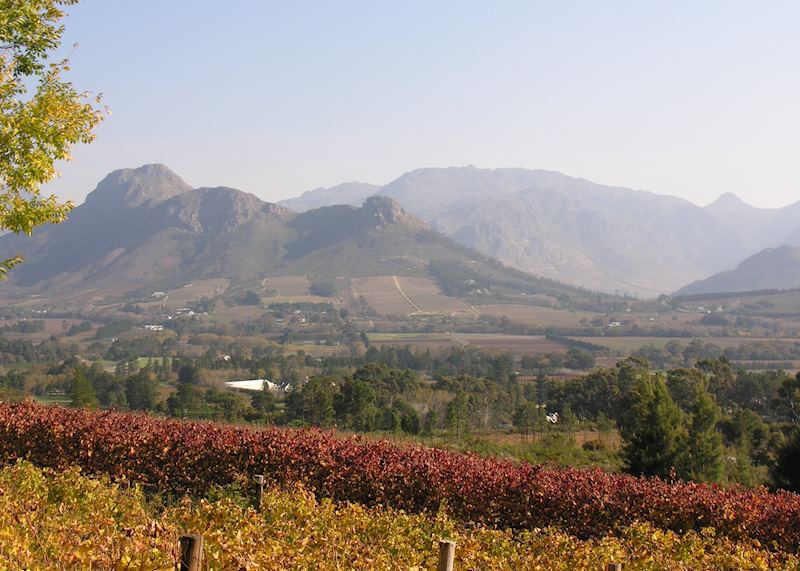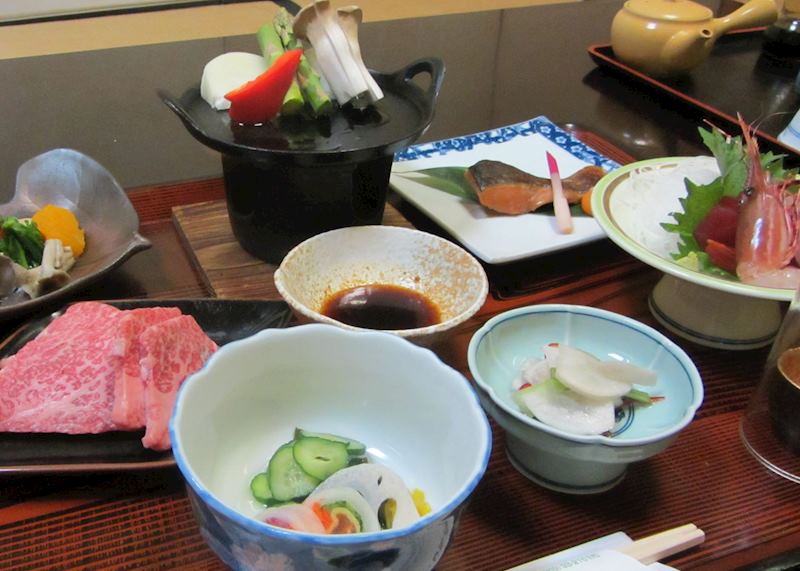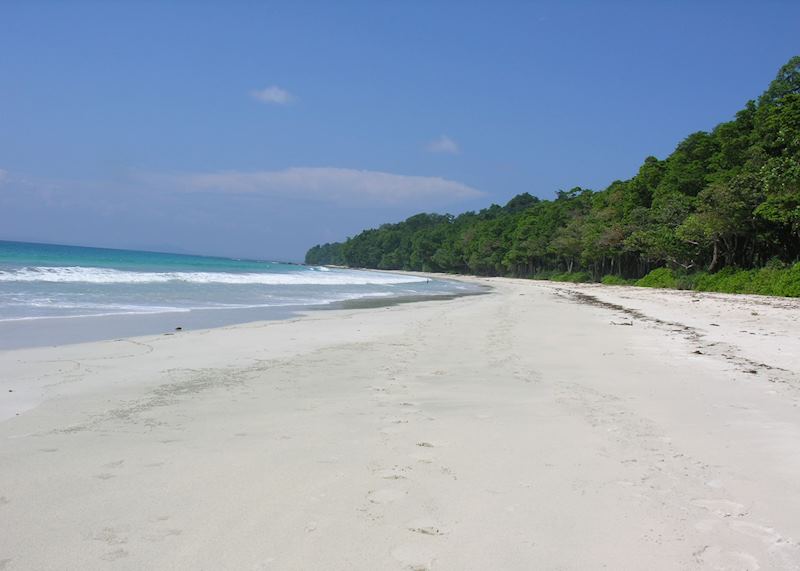 Honeymoon destinations in May
Swimming with reef sharks and manta rays in French Polynesia
Known for its powder soft beaches and turquoise lagoons, French Polynesia is many people's idea of paradise. May is winter in French Polynesia, but it's less rainy than the summer, so it's a good time to visit. It has some of the best dive sites in the world, whether you're new to diving or prefer to just snorkel. Spend time swimming with reef sharks and mantas, whale watching or learning about local industry such as a pearl farm or vanilla factory. Although Tahiti and Bora Bora may be better known, we would also recommend the Tuamotu and Marquesas archipelagos, which are no less idyllic but even more secluded.
Camping by Mayan Temples, Guatemala
Visit Guatemala in May and you'll be just ahead of the wet season that sets in from June onward. In the heart of a protected jungle reserve, the lost Mayan city of Uaxactun in Guatemala has only been opened up to visitors in the last couple of years. A two-day camping excursion here is an enchanting way to experience the temples. As well as taking a guided tour, part of the attraction of staying at Uaxactun is climbing the canopy tower to watch the sun set over the jungle. We can also organize for you to dine by candlelight right at the foot of one of Uaxactun's biggest and most impressive temples.
Kura Kura Resort, Indonesia
April to October is a good time to visit Indonesia because it tends to be more rainy during the other months but showers are short and sharp. Kura Kura Resort is a beautiful island resort located off the north coast of Java in the Karimunjaya Archipelago. A real Robinson Crusoe experience, it's ideal for diving, snorkeling or simply relaxing after exploring the temples of Java or jungles of Kalimantan. Honeymooners can enjoy a night on the tiny island of Krakal in a private bedroom with access to beautiful white sands and azure waters. There are private pool villas as well as cottages overlooking the crystal clear lagoon.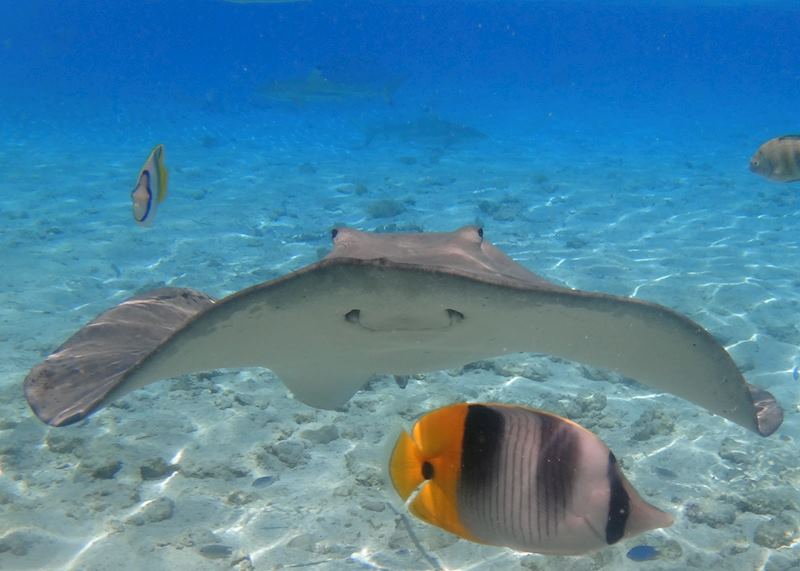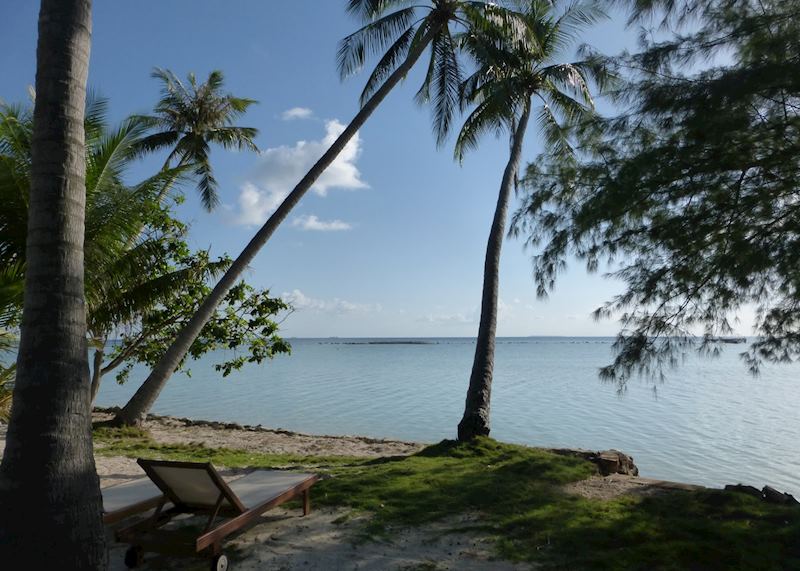 About our honeymoon specialists
If you are unsure of where to go and would like help choosing the perfect honeymoon destination, visit the honeymoon section of our website. You can find out more about how to contact our honeymoon destination specialists and our honeymoon gift service.