Along with autumnal scenery and spectacular changing leaves, this time of year also brings about tales of ghosts and spooky encounters.
We've rounded up where to find some of the world's most frightening spots. From a silent abandoned town in Namibia to a haunted former prison in Australia, these creepy haunts and local legends will have chills running down your spine.
1. The mummy of Juanita in Arequipa, Peru
In 1995, an anthropologist discovered the well-preserved frozen body of an Inca girl in the volcanoes of Peru. The girl was believed to be aged around 13-15 at the time of her death, and was killed as an offering to the Inca gods sometime between 1450 and 1480. Sometimes referred to as the "Inca Ice Maiden," Juanita is believed to have been an Inca princess, and her well-preserved mummified form has been on display in Arequipa, Peru since 1996.
2. Port Arthur, Tasmania, Australia
Port Arthur in Tasmania was originally designed to be the ultimate prison. Miles from anywhere, the area became a secluded convict settlement. Today Port Arthur is home to many reputed cases of haunting and ghosts. Visitors have claimed to hear ghostly screams coming from old cells and witness empty moving rocking chairs. For supernatural enthusiasts, Port Arthur offers a spooky ghost tour to visitors.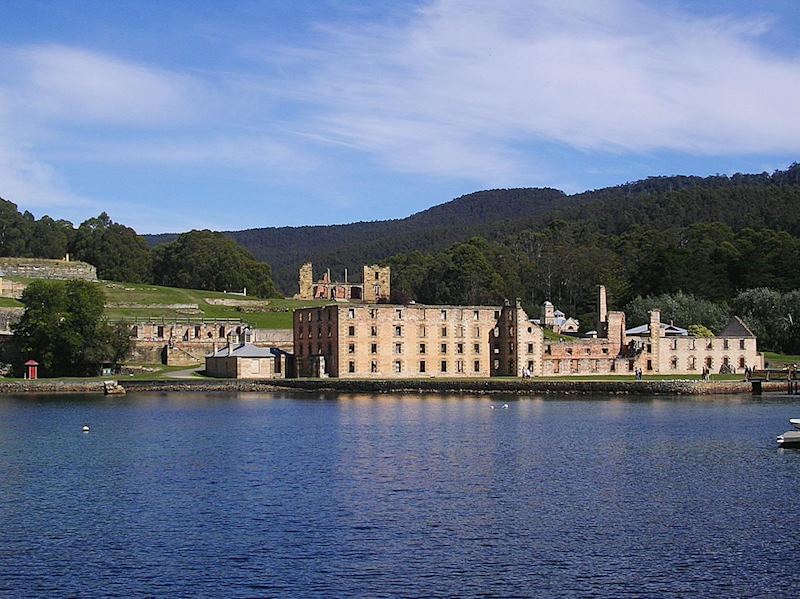 3. Hashima Island, Japan
Commonly called Gunkanijima or "Battleship Island," Hashima is an abandoned and uninhabited island near the city of Nagasaki in southern Japan. Surrounded by a large sea wall, the island is littered with eerily deserted historical concrete buildings that remain undisturbed. Today, visitors can take a trip through the island and see the left behind buildings.
4. Kolmanskop, Namibia
Kolmanskop is an abandoned ghost town located in the Namib Desert in southern Namibia. Founded in the early 1900s, the town was originally inhabited by German families who flocked to the area in hopes of making their fortune from diamonds discovered in the desert. The town was an extremely wealthy one, but when the diamond-field was exhausted it was eventually abandoned in 1954. Visitors today can walk through houses knee-deep in sand and the eerily empty buildings have made it a hot spot for ghost hunters.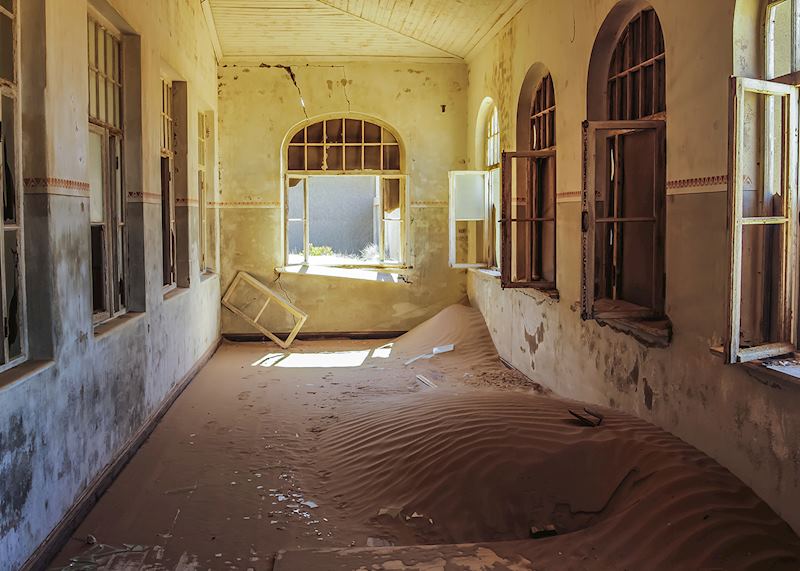 5. Siquijor, Philippines
Locals often say that there are two types of "witches" that inhabit Siquijor in the Philippines, an island notoriously lauded as a spooky destination and often dubbed a "black magic" island. It is said that people called Mambabarang inhabit the island and act as shamans employed to inflict harm onto others. Alongside the Mambabarang are the mananambal, the shamans employed to heal.
6. Okunoin graveyard, Mount Koya, Japan
Okunoin graveyard on Mount Koya contains the mausoleum of Kobo Daishi, the founder of Shingon Buddhism, and is one of the most sacred places in Japan. Visiting the graveyard at night and wandering among the headstones with only the glow from stone lanterns to light your way is an eerie experience unlike any other.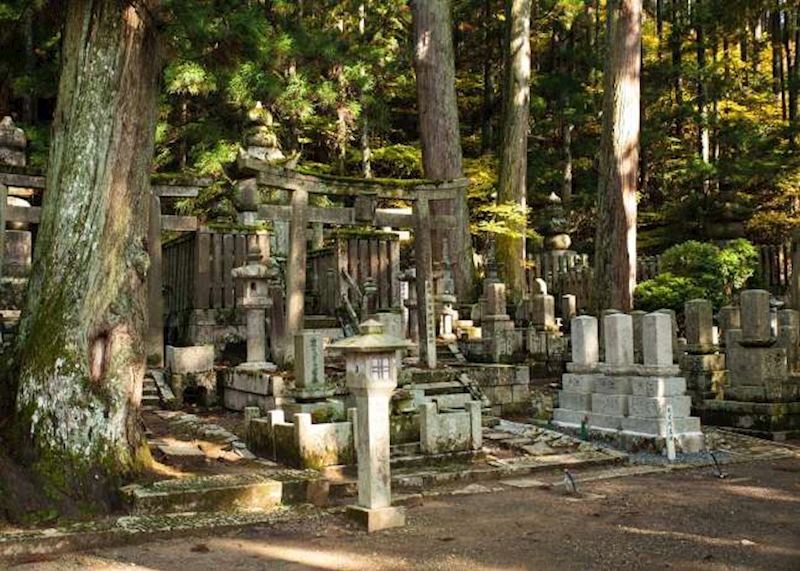 7. Mansion 7, Bangkok, Thailand
A theme mall with a bizarre twist, Mansion 7 in Bangkok welcomes guests with a massive and frightening "claw." The Mansion is said to be haunted by the late owner's daughter. Legend has it that the ghost resides in the Dark Mansion, the mall's main attraction. The Dark Mansion is a two-story haunted house sitting at the far end of the mall with an ominous façade. All of the shops and vendors at Mansion 7 reflect this spooky theme.
8. Sathorn Unique Skyscraper, Bangkok, Thailand
Known as Thailand's "Ghost Tower," this 49-story tower has sat half-finished since the 1997 Asian financial crisis. Now, the tower is filled with weeds and shrubs that have grown through the concrete, and many locals believe the site to be haunted. Anyone can walk inside the abandoned tower, and those brave enough sometimes climb to the top.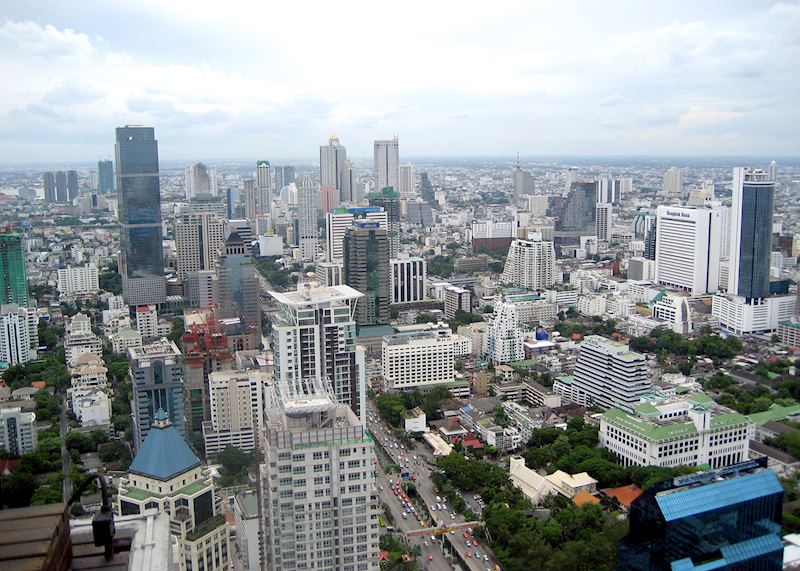 Start planning your eerie adventure: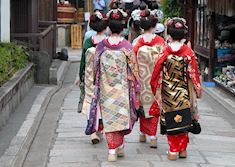 Book a vacation to Japan and experience a true contrast of new and old. Highlights include immersing yourself in the cosmopolitan atmosphere of Tokyo, viewing traditional Geisha culture in Kyoto and, of course, Cherry Blossom season.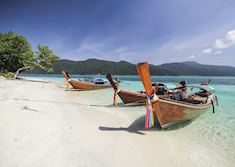 Book a vacation to Thailand and experience national parks rich with wildlife, mountain ranges with their resident hill tribes, and pristine beaches which make much of Thailand a place that can still be enjoyed in unspoiled tranquility.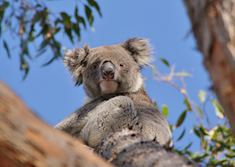 Book a vacation to Australia and experience the natural beauty Ayers Rock (Uluru), pristine waters of the Great Barrier Reef and iconic Sydney skyline. Other attractions include the untouched coastline of Western Australia and self-driving along the Great Ocean Road.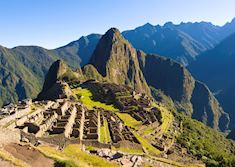 Visit Peru and hike the Inca Trail to the magnificent hidden ruins of Machu Picchu. Explore the Sacred Valley of the Incas, see the beautiful city of Lima, or ride the Andean Explorer train to Cuzco, and then explore this vibrant capital city.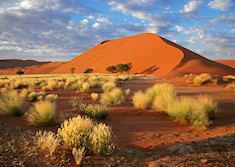 Namibia is a country of deserts, dunes, canyons and hundreds of miles of deserted coastline. It's most famous for places like Etosha National Park and the Skeleton Coast.