We want our travels to benefit the places we visit and have minimal impact on the environment. But what can you do beyond obvious steps like reducing plastic and carbon offsetting your flights?
You're already one step ahead by choosing to travel with us — in 2020, we were granted the Travelife Partner award in recognition of our commitment to sustainability. It means you can be confident that your trip has been designed with sustainability in mind, from the experiences you have to the places you stay.
There are also plenty of things you can do yourself before and during your trip to keep your footprint to a minimum. Our specialists share their ideas below.
Choosing where to go for a more sustainable trip
By Mat, Southeast Asia specialist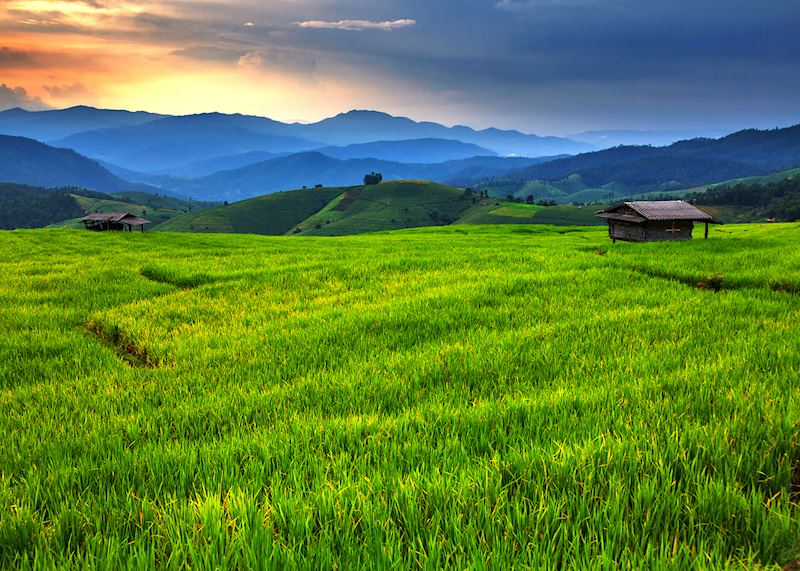 When deciding where to go on your travels, it's worth considering which destinations follow sustainable practices — they might have an effective recycling scheme in place, lead the way in wildlife conservation, or use profits from tourism to provide community support. When I last visited Thailand, for example, water refill stations had become more commonplace, making it easier to replenish your reusable water bottle (which we'll provide for you).
Once you're in your chosen destination, you can go one step further and opt to visit remote, lesser-known areas that complement the well-known highlights. This way, the profits from your stay filter into places that otherwise wouldn't see the benefit of tourism. It also gives you a much more rewarding experience as you see authentic daily life and meet people you'd never otherwise cross paths with.
I recommend:
Stay for a night or two in a community-owned lodge. I particularly like Lisu Lodge, just an hour's drive from Chiang Mai. Completely run by Lisu hill tribe villagers, the lodge provides an income for those living in this remote area, and profits from your stay are fed directly into the community.
The thatched huts have an authentic style, but come with comfy beds and en suites. Best of all, you can fully immerse yourself in rural life. With a private local guide, you might visit a farm and hear about the different uses of each plant, meet a weaver in their family home and see them demonstrate their skills, or browse the village market for some handmade souvenirs (I bought a bag hand-crafted from bamboo).
You can also learn to make traditional northern Thai cuisine in a cooking lesson, or head out on guided hikes through the surrounding bamboo forests, where I found there were no other visitors in sight.
Deciding when to travel
By Natasha, Africa safari specialist
There are obvious benefits to visiting a destination outside of its busiest months — sights are less crowded, you have a wider choice of hotels, and often your money goes further as prices are reduced. But, what I hadn't appreciated until more recently is that it also helps the local economy.
If more people travel outside peak times, local businesses and communities benefit from visitors all year rather than competing to make all their money in the same few months. And, you don't have to compromise on your experience — your specialist will know what your destination is like throughout the year and can help you make the most of whichever month(s) you visit in.
I recommend:
Traditionally, most visitors flock to Tanzania between July and October, when conditions are driest and there's a chance of seeing the Great Migration herds crossing the Mara River. But there's plenty to see outside of these months, when you'll also have your pick of the best camps and there'll be fewer vehicles around, making the parks and reserves feel much wilder.
I like visiting between January and March, when you can see herds with their young. These vulnerable animals attract big cats, hyena, and other predators, so you can often watch dramatic events unfold. There's also an abundance of birdlife as migratory species arrive, and the landscape is green and healthy.
Getting around sustainably in your destination
By Chris, Australia specialist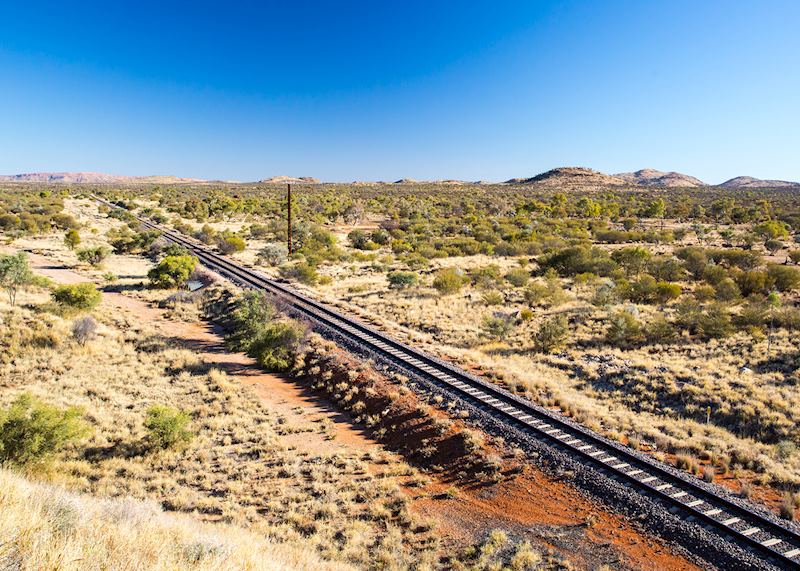 Rather than taking lots of internal flights on your trip, I'd encourage you to consider greener options like train and boat journeys. Your specialist handles all the logistics, including booking the best seats for taking in the views, so you can simply sit back and relax.
As well as being kinder to the environment, I find a train or boat journey can often be a highlight of your trip. I like how taking a slower pace allows you to take in more of the country's landscapes and culture as you pass through places you'd otherwise miss. And, in cities, you could explore on walking tours or by bike with guides who'll provide a local's perspective on the places you visit.
I recommend:
I journeyed from Adelaide to Sydney aboard the Indian Pacific train — an eco-friendly alternative to taking a 2 hour 20 minute flight (you can do this for yourself using this trip idea for inspiration).
Over the course of two days, I enjoyed wine-paired meals while taking in views over the wind-sculpted rock features of the Flinders Ranges and the forested slopes of the Blue Mountains. You can also get out and explore these landscapes on foot with knowledgeable guides who'll tell you more about their geology, history, and wildlife.
Staying somewhere sustainable
By Alison, Costa Rica specialist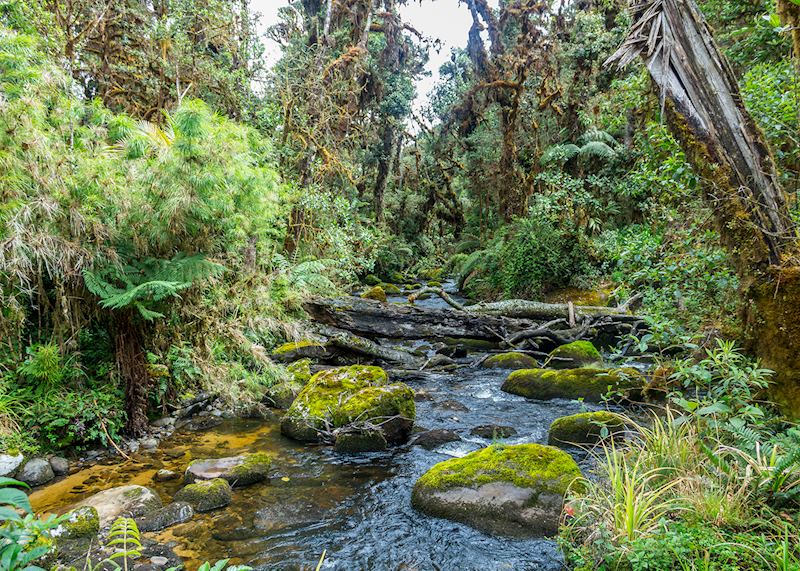 Where you unpack can have a big impact on the overall sustainability of your trip. But, I also find that swapping larger resorts for more intimate eco-lodges or smaller, boutique hotels tends to give you a far better experience. The staff get to know you and vice-versa, so it can feel like staying with old friends. I also enjoy chatting to fellow guests — because there's just a small number of you, you often find yourself swapping stories at the end of each day.
We visit each destination ourselves to find stays that not only offer excellent quality and service, but also follow sustainable practices. It might be that they support their local wildlife, are locally owned, or work hard to ensure they have a minimal impact on the environment. It means that, once we've chatted to you about the types of stays you like, we'll know exactly which ones to recommend to you.
I recommend:
Costa Rica has become renowned for its eco-lodges, but I particularly like staying at Pacuare Lodge in the Talamanca Mountains. Tucked in a rainforest-covered gorge, the lodge blends in with its surroundings — its buildings were constructed from wood sourced from a local reforestation project, while the thatch roofs were made by indigenous Cabécar people using their traditional techniques.
Water is solar-heated, bathrooms come with biodegradable toiletries, and at night the rooms are illuminated by candlelit lanterns. During the day, you can choose from a wide range of activities, from nature walks to white-water rafting. I wanted to discover more about the indigenous culture so trekked through the forest with a guide to visit a Cabécar family, following the same trails their ancestors have for centuries.
What to pack for a sustainable trip
By Meg, North America specialist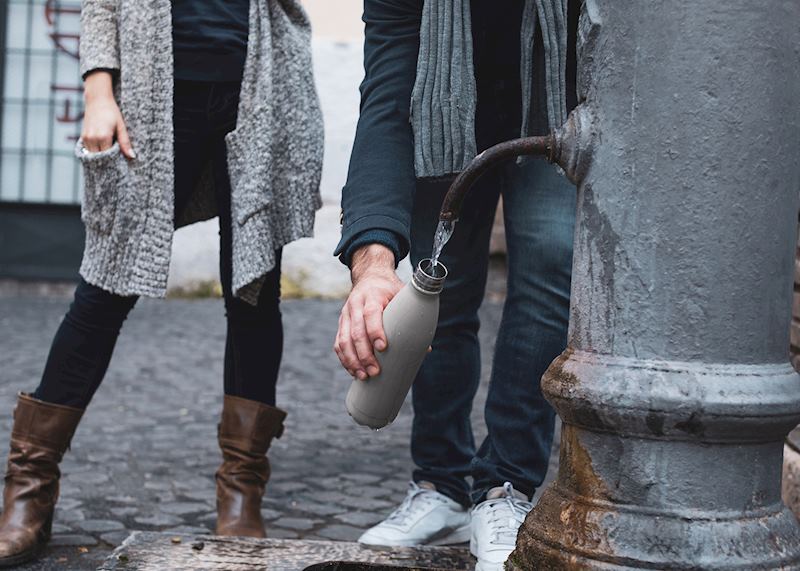 I love discovering new, creative ways to help the environment, especially as more and more eco-conscious travel essentials are being introduced. You might already have your go-to items for packing more sustainably, but here are a few items I always make sure are in my suitcase:
Solid shampoo bars and soap
Reusable wash bags
Reusable water bottle with filter
Reef-friendly sunscreen (this also helps prevent pollution of our oceans)
Solar-powered phone charger, especially if visiting areas with no reliable energy
Reusable make-up remover pads
Metal straws
How to be sustainable while you're away
By Heather, Responsible Travel & Sustainability Manager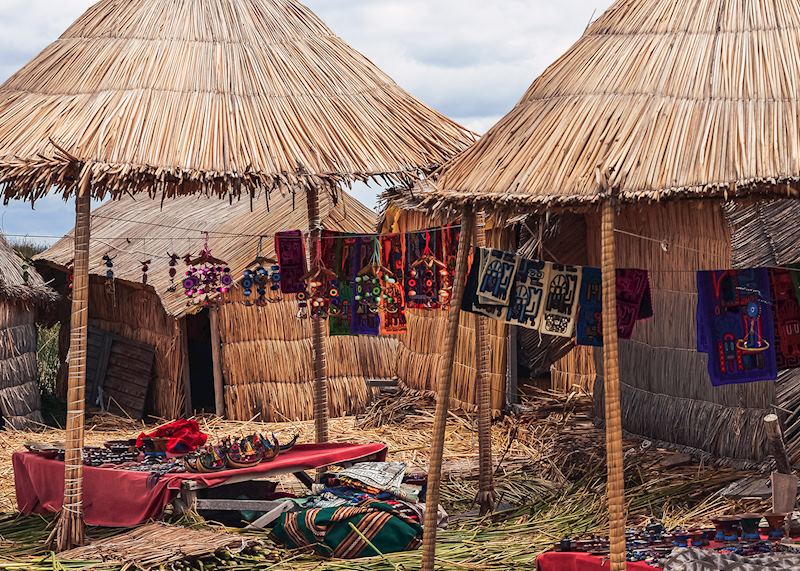 There are lots of choices you can make while you travel that can help make a difference to the local environment and/or communities. Here are a few ideas:
Eat food that uses locally grown ingredients rather than those that have been air-freighted in
Use chemical-free, eco-friendly toiletries that don't damage the local ecosystem
If you're buying souvenirs, try to source items handcrafted by locals, and avoid any products made from endangered animals or plants
Choose activities with a focus on sustainability or that are run by locals — for inspiration, you can read our round-up of the best experiences that give back to the community
Audley and Responsible Travel
You can discover more about our Responsible Travel and Sustainability Policy, as well as ways in which we support communities in the destinations we visit, by visiting the Responsible Travel section of our website. We've also created the Audley Travel for Good Fund, which supports a number of social and environmental charities around the world. It gives both our staff and clients the opportunity to donate to a cause they feel passionate about, having been inspired by their own travel experiences. You can read more about our charity support on our philanthropy page.