'The Peg' may be best known as a gateway city for those heading to Churchill for some polar-bear spotting, but don't hurry through it. Spend a couple of days getting to know Manitoba's provincial capital and you'll find a city rich in history, Indigenous culture, and food and drink. James, from our Canada team, has recently returned from the city and shares the best things to do in Winnipeg during a 48-hour stay, from taking in its galleries and museums to enjoying its French-influenced cuisine.
Day 1
9am
Head to Assiniboine Park Conservancy to enjoy breakfast with a view over the expansive polar-bear enclosure. The park rescues orphaned polar bears from the Hudson Bay area and helps to conserve the species through its research projects, which your visit helps to support. You can watch the bears interact and explore their surroundings, which include rugged landscapes, dens, and pools, including one with a glass tunnel where you can stand as the bears swim above you.
I suggest spending the rest of the morning exploring more of the park, including a visit to The Leaf, which showcases a diverse range of plants from around the world within its gardens and four indoor biomes, from tropical species to flora found in the Mediterranean.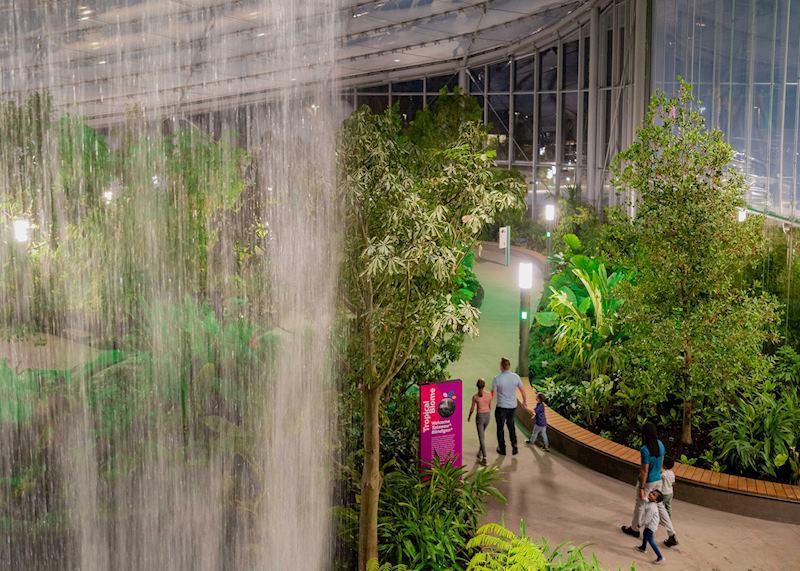 12:30pm
There are many cafes and restaurants to choose from for lunch. I like Clementine, on Princess Street, which serves a creative and varied menu ranging from smoked Arctic char to mushroom and squash curry on toast, alongside a wide mix of hot and cold drinks.
2pm
Visit the Winnipeg Art Gallery to explore its varied and ever-changing exhibits focused on artists from Manitoba and other regions of Canada. The gallery has strong links with the Indigenous Inuit community, and in 2021 it opened the adjoining Inuit Art Centre Qaumajuq, which houses the largest public collection of contemporary Inuit art in the world. You'll find everything from carvings and textiles to drawings and new media.
4pm
Head to The Forks, Winnipeg's meeting spot at the confluence of the Assiniboine and Red Rivers. From here I suggest taking a 30-minute water-taxi boat tour to see the city from a different perspective. Guides on board provide a running commentary on the sights you pass while filling you in on the city's history and culture.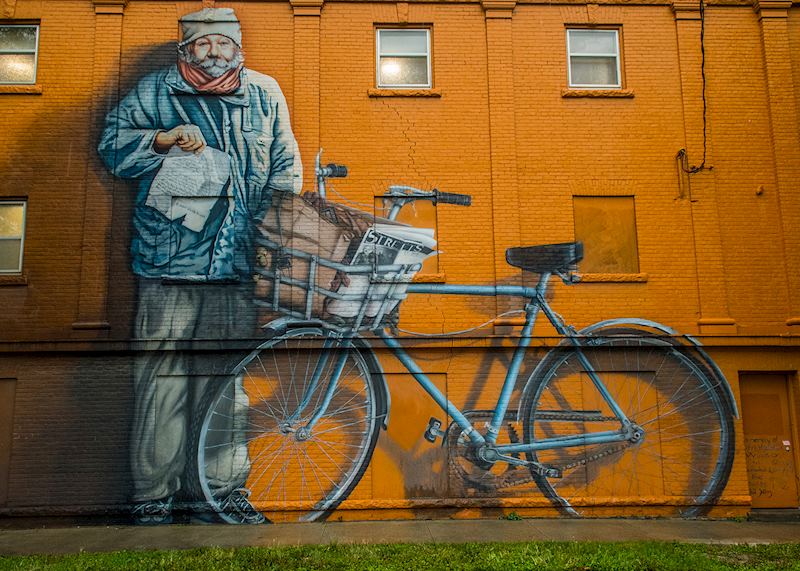 4:30pm
On the opposite side of the river is the Saint Boniface area, which has an interesting history to explore. With a French-colonial heritage, it has the largest francophone community in western Canada. In the grounds of the former cathedral here, you can visit a memorial dedicated to Métis leader and founder of Manitoba, Louis Riel, who led two resistance movements against the Canadian government during the 19th century to defend the rights and identity of his people.
6pm
Sample some of Saint Boniface's French-influenced cuisine at Resto Gare Bistro. Located in a former train station dating to 1913, the bistro gives you a chance to dine inside an old train car complete with traditional red drapes and dark wood furnishings. French-Canadian music is played as you eat dishes like ratatouille, poutine, beef bourguignon, and steak frites — washed down with French wine, of course.
7:30pm
You may have had a busy day, but I'd urge you to stay out a little longer to sample Winnipeg's vibrant nightlife, whether you opt to order a few pints at one of the many breweries or listen to some live music performed by local bands in a central bar. Alternatively, depending on when you're visiting, we could book you tickets to a seasonal Royal Winnipeg Ballet performance at the Centennial Concert Hall.
Overnight
At the end of the night, the elegant Fort Garry Hotel is where I recommend hitting the pillow. A National Historic Landmark, it's welcomed guests (including royalty) for over a century and blends historic touches with contemporary comforts.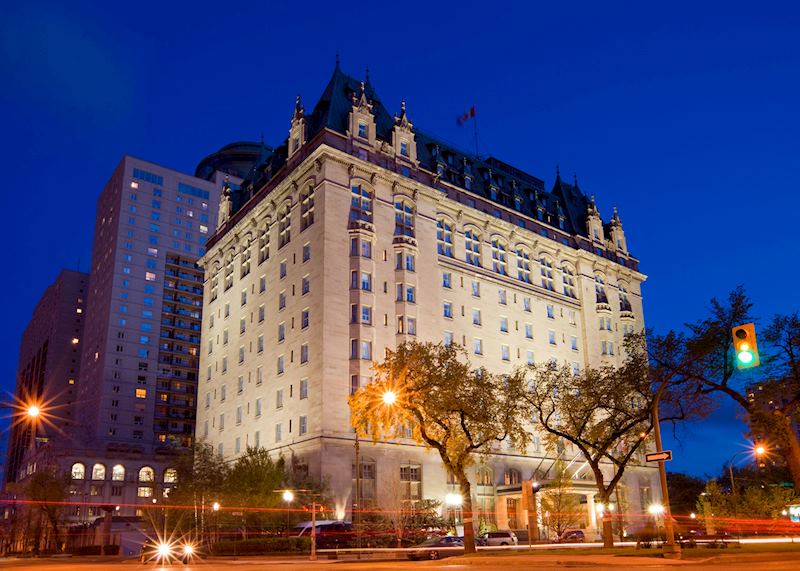 Day 2
10am
After breakfast at your hotel, join a trolley tour to see hidden areas of the city. Exploring on an open-sided 32-seat bus-cum-tram, you'll venture into small backstreets emblazoned with intricate murals by local artists, and take in affluent, leafy suburbs lined with Victorian houses. You'll pick up quirky titbits and historical anecdotes from your narrator as you go that help you scratch beneath the surface of the city.
11am
Explore the Exchange District in more depth on foot. This historical core of the city is a National Historic Site, containing around 150 heritage buildings that shine a light on Winnipeg's past. This was once one of the fastest growing cities in North America and was dubbed the Chicago of the North — evident in the 19th- and 20th-century skyscrapers, warehouses, and theaters you'll still see here today. You'll also come across the cobbled Old Market Square, which hosts several festivals through the year.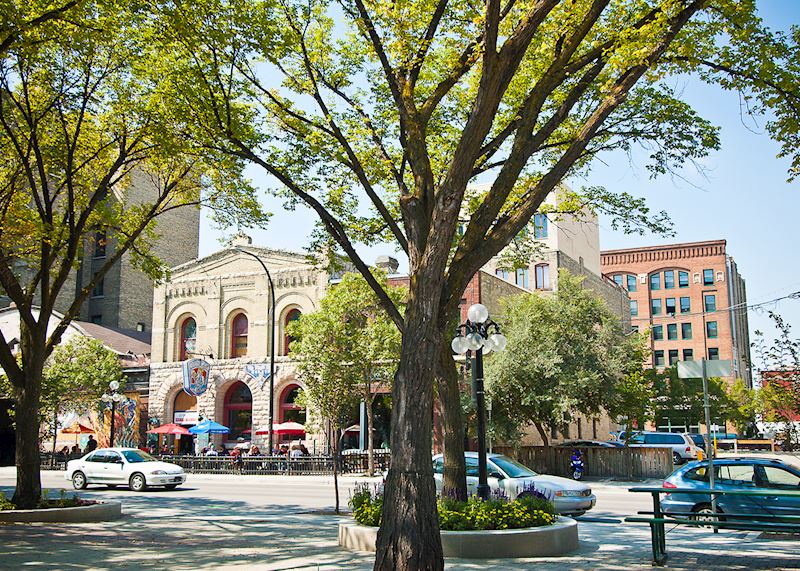 1pm
The Exchange District is bursting with cafes, bars, breweries, and restaurants where you can pause for lunch. Many have patios that spill out onto the streets for alfresco dining on a nice day. You can choose from a wide mix of options, whether you're craving tapas, gourmet sandwiches, pizza, or freshly baked goods accompanied by coffee roasted in-house.
2pm
Spend the afternoon at the Canadian Museum for Human Rights, housed in a striking building designed by architect Antoine Predock at the confluence of the Red and Assiniboine rivers. Exhibits here explore many areas of human rights both across Canada and around the world, including the struggle for freedom many Indigenous populations have faced. You'll read and hear first-hand accounts and see items and photos related to events that have helped in the advancement and protection of human rights.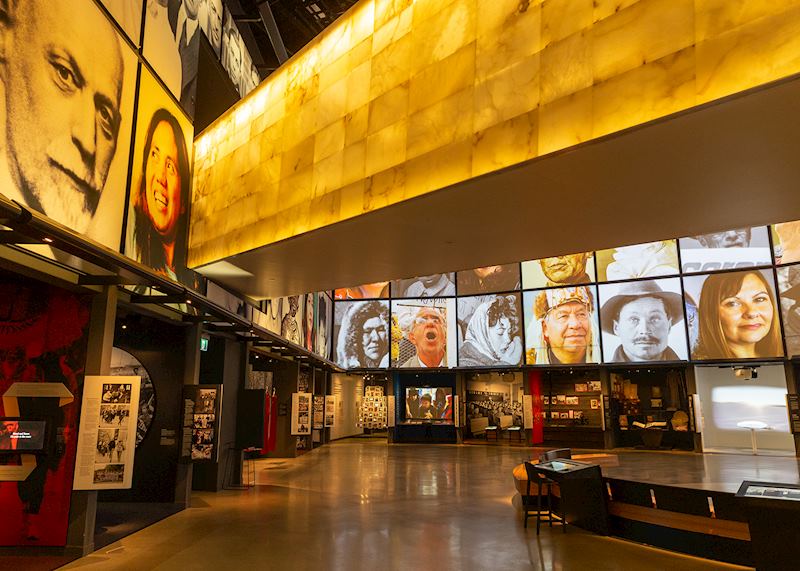 5pm
Head back to your hotel to rest and freshen up before dinner. For your final evening, I recommend dining at Preservation Hall Eatery + Wine Bar. Owned and run by a husband and wife team, it serves French-inspired, locally sourced seasonal dishes like tourtière (a French-Canadian meat pie), bison meatloaf, and pickerel fish and chips, as well as having its own in-house charcuterie.
9pm
Toast the end of your Winnipeg visit with some creatively concocted cocktails at Patent 5, a craft distillery and tasting room set within a turn-of-the-century warehouse in the Exchange District. The bar has a traditional decor with stained glass and dark wood panelling and shakes up a varied menu of drinks alongside tasty nibbles.
Get me there
Winnipeg makes a great base before or after a polar bear-watching trip in Churchill. You can fly to the city via Toronto, Calgary, Vancouver, or Montréal, or arrive by train aboard The Canadian.
Winnipeg & Manitoba in pictures