My passion for travel stemmed from family trips to Europe my dad took us on as children. We would tag along on his business trips and have a chance to explore different regions and countries, and Italy soon became my preferred destination. From there, I quickly developed a desire to fill my passport with stamps as proof of where I had visited, and 25 years later, I'm up to 50 countries and five continents visited. I also recently found out that I'm eligible for Italian citizenship (my great-grandfather was born in Calabria), and so now I'm even more committed to discovering my Italian heritage and diving deeper into Italy's more obscure destinations.
Speak to Jeffrey

Start planning your trip to Europe with Jeffrey
Q&A with Jeffrey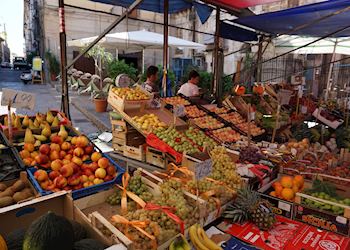 What's the best local dish you've tasted?
I took a cooking class in Turin, and we created an unforgettable pasta dish with ingredients we picked up at the farmer's market at the beginning of the class. The dish we cooked was a chocolate tagliatelle with ragu, drizzled with an orange-infused olive oil. It was so good we naturally finished it off with the most Italian of traditions: fare la scarpetta, 'making a little shoe' with a piece of bread and mopping up the remaining sauce on your plate. For dessert, biscotti with a sweet dessert wine for dipping. It couldn't have been better.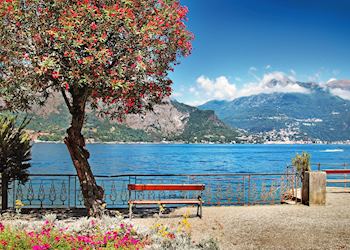 What's your most vivid travel moment?
One morning in Milan I woke up at 5am and knew I wouldn't fall back to sleep. It dawned on me that I could hop on a train and have breakfast overlooking Lake Como. By 7am I had arrived in Como and found a café, and while admiring the views, I noticed a funicular on the hillside. I found the station, bought a ticket, and revelled in the most incredible views of the lake and snow-capped Alps in the distance. After some exploring, I discovered a restaurant with a view and rewarded myself with a glass of wine, a plate of charcuterie and a memory to last a lifetime.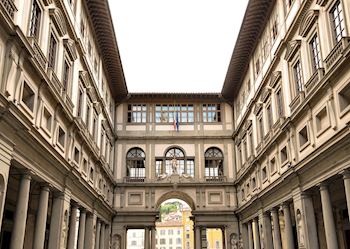 Which book, film or artwork captures Italy the most?
A lot of the artwork created in Florence during the Renaissance was commissioned by wealthy merchants who traded in textiles and leather. As a way to promote their business, the merchant patrons would often instruct the artist to incorporate the garments they had designed into the paintings. The Adoration of the Magi by Gentile da Fabrian sits in the Uffizi Gallery and in the foreground depicts the three wise men wearing intricately patterned robes that were most likely sold in the markets of Florence during the 15th century. Learning that I was looking at a 600-year-old advertisement just blew me away.