In school I studied International Relations and French. I feel lucky to have spent some of my university years in Paris at the Institute of Political Sciences, as well as in Geneva at the University of Geneva. Prior to Audley, I worked in a consular role for the Ministry of Foreign Affairs of Denmark. I've always felt a keen interest in different places, languages and cultures.
When I lived in Europe as a student I got to travel all around by myself. I remember experiencing a shift in perspective on how the world works. Words cannot do this justice; my perspective of the world became bigger, but smaller; humbling and invigorating. I gained a new appreciation for history, archeology, food, wine and art. This new world of juxtaposition and possibility made me want to continue exploring and learning — and to provide this experience for others.
My favorite place in France is Honfleur, a small medieval-looking town in Normandy. It is all-encompassing of the best parts of France. There is excellent cuisine, gorgeous landscapes and rich history.
Speak to Kelsey

Start planning your trip to Europe with Kelsey
617-223-4390
Q&A with Kelsey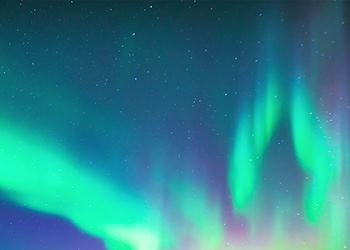 What's your most vivid travel moment?
A few minutes outside of central Reykjavik lies a magical geothermal bath called the Sky Lagoon. The pools are expansive and heated naturally through Iceland's abundant geothermal energy. The facilities are magical, especially in the evening. I arrived at night and could see stars and a full moon, but after a few minutes, the northern lights also made an appearance. Seeing the aurora borealis is such an unforgettable moment because there are so many factors that need to align for them to be visible.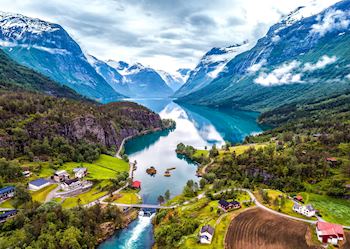 Where would you love to travel next?
Next up, I'd love to travel to Denmark, Sweden, and Norway. First and foremost, the cuisine and culture seem wonderful. I find Scandinavian history interesting, and untapped — because it's not usually the central focus in schooling. The cities in Scandinavia are so charming and pleasant to stroll through. I'm also interested in the topographic aspects of this region, which include glaciers, fjords, and mountains.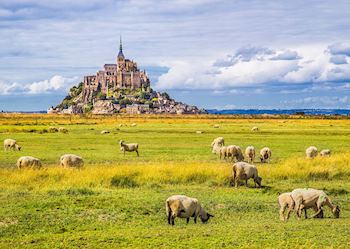 Which book, film, or artwork captures France the most?
Light read — Paris, my sweet. By Amy Thomas. Follow a blogger's journey through the city of lights, love, and chocolate in this lighthearted story about Paris. All the Light We Cannot See by Anthony Doerr. This story takes place during World War II in Saint Malo, a town on the Northeast coast of France in Normandy. While heartbreaking at times, the story follows a girl's unique struggles and perspective in France during the 1940s. It offers lovable protagonists, beautiful imagery, and rich and important historical fiction.