Luxury beach honeymoons
We've been helping couples to plan their honeymoons for many years. Our beach hotels in particular are places where you can relax and enjoy special experiences after your big day. There are lots of possibilities, just tell us about your interests and tastes and the budget you're working to.
Speak to someone
who's been there
Start planning your tailor-made trip by contacting one of our destination specialists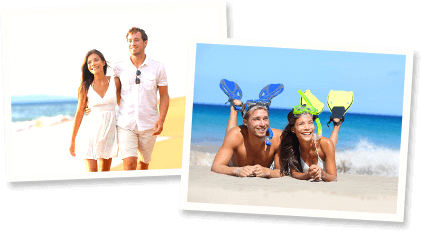 A honeymoon designed around you
Our trip ideas are starting points to inspire you as you begin to think about your honeymoon. Each trip idea can be designed around you with all the special touches added in that you'd like.
If you're finding it hard to decide where to honeymoon, our beach vacation specialists will take you through the options from their own personal experience of our destinations.
Picking the right destination for your honeymoon dates
We understand that honeymoon dates are often fixed and we're here to advise you on the best beach destinations at different times of the year. Our specialists will give you their recommendations based on the time of year you'll be honeymooning.
The Audley Honeymoon Gift Service
Your own free, personalized website where family and friends can contribute to your honeymoon.
As a honeymoon client, you have free use of our Gift Service. We'll set you up with your own mini-website, which your family and friends can use to contribute to your honeymoon and check wedding details.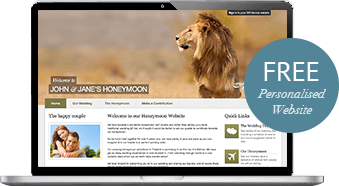 How the Audley Gift Service works
Once you've confirmed your honeymoon, we'll set up your website.

You'll be able to update it and keep track of contributions.

Eight weeks before your honeymoon, we'll ask you to pay your final balance less the contributions already received.

Your guests can carry on visiting your website and contributing until three days after you return, when we'll reimburse you with all additional contributions.
Making a contribution

Your guests can make a general contribution or sponsor a particular part of your honeymoon, such as a special excursion.
Making a contribution to a honeymoon account couldn't be easier.
Choose from one of the two options below to contribute to a friend's or family member's trip and help them on their way to a truly unforgettable honeymoon.
Online. Visit our honeymoon website and log in using a surname and the date of the wedding to make a secure contribution online.
By telephone. Call our honeymoon team on 617-223-4500 to make a contribution over the phone.
Personalizing your honeymoon website
Choose an overall theme to tie in with your honeymoon destination, picking from a library of our photos or using your own.

Add details about the wedding day, such as the schedule of events.

Include useful information for your guests, such as places they can stay and directions.

Upload a photo of you both.
Choose from our range of stylish cards
We'll send you honeymoon gift cards to put in your invitations. The cards come in a range of designs and have all the details your guests will need to contribute to your honeymoon through your website.

Find out more by calling our specialists on 617-223-4500