I have always had a huge passion for exploring the world and this began during my education when studying geography as well as travel and tourism. Unfortunately, like many of us, my traveling plans were interrupted due to Covid-19. However, I have been lucky enough to explore many places around Europe, such as Rome, Barcelona, Mykonos, Amsterdam, Budapest, Sorrento, Paris, Belgium, Cyprus, Turkey and many more.
I have recently spent my summer exploring various parts of Italy, including Milan, Lake Como, Lake Garda, Venice, Rome, Verona, Positano, Sorrento and Naples… it is safe to say I fell in love with this beautiful country. From taking a tour of the colosseum and pasta cooking classes in Rome to boat tripping around the Amalfi Coast, this was certainly a fun filled trip full of different kinds of experiences.
Planning trips is something I am constantly dreaming into the future about. Being part of the concierge team allows me to express my love for travel and share my experiences.
Speak to Chloe

Start planning your tailor-made trip with Chloe
Q&A with Chloe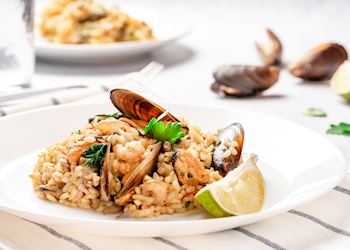 What's the best local dish you've tasted?
Seafood Risotto at Ristorante Zi'Ntonio, Sorrento. The traditional family run restaurant is located in the heart of Sorrento, just a 30-second walk from Basilica di Sant'Antonino. The fresh seafood is all locally sourced from the Amalfi Coast. I also tasted the burrata salad and tiramisu, which was also incredible and I highly recommend. Hands down the best seafood risotto I have ever tasted, so much so that we had to return again before we left.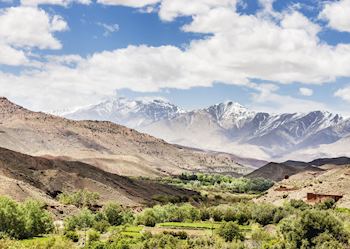 What's your most vivid travel moment?
I highly recommend visiting Morocco for a remarkable travel experience. Explore vibrant markets, visit Berber Villages in the Ourika Valleys, and take a cooking class to learn Moroccan cuisine secrets. Don't miss the stunning Majorelle Gardens and breathtaking Atlas Mountains. Immerse yourself in Moroccan culture by staying in a traditional riad. Morocco offers a blend of brilliant markets, picturesque valleys, gorgeous gardens, majestic mountains, and rich cultural experiences. It's a destination that promises unforgettable memories.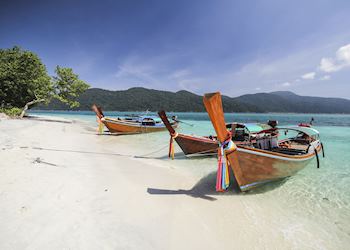 Where would you love to travel next?
Next year, I will embark on an exciting month-long journey to Thailand, a destination that has always been on my bucket list. I am captivated by its enchanting natural beauty and eager to delve into its rich culture, history, wildlife, and breathtaking scenery. Thailand is a place that I often discuss with clients, and I can't wait to share my own first-hand experiences from this incredible adventure.