Lucy, Canada Specialist
I first visited Canada when I was 18, gaining my CSIA ski instructor qualifications and living among the Rocky Mountains in Banff National Park. I completely fell in love with the scenery, wildlife and active winter lifestyle, and upon completing my degree at the University of Nottingham, I returned to Banff, where I lived for seven months.
When I wasn't working, my time was spent road tripping to other parts of Alberta and British Columbia, chasing the northern lights, and enjoying campfires, winter hikes and excessive amounts of snow. Just before I came home, I witnessed the ice melting on the rivers and lakes around me, and the impressive alpine landscape entering spring.
Since joining Audley, I have been lucky enough to revisit Alberta and British Columbia, as well as experiencing the Yukon and the eastern cities. I can't wait to see even more of this scenic and incredibly varied country.
Speak to Lucy

Start planning your trip to Canada with Lucy
Q&A with Lucy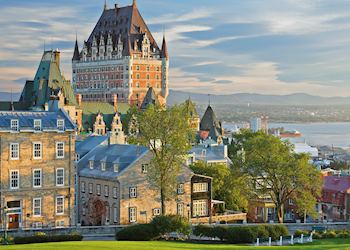 What's the best local dish you've tasted?
It was rather cold outside and snowing heavily in Québec City when I had one of the most comforting dishes I've ever tasted. It was breakfast time and I ordered a Québécois take on French Toast. The warm bread was covered in maple-glazed apples, apple butter and sucre à la crème (a grainy, crumbly, fudge-like treat) so it's safe to say that I rolled out of the restaurant. It was a decadent way to start the day, but on that icy, snowy morning it seemed like heaven.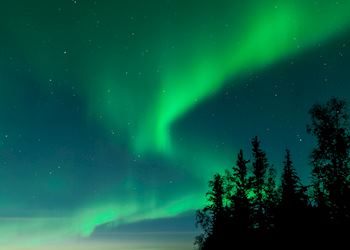 What's your most vivid travel moment?
We had heard that the aurora activity was quite high and so piled into a truck in the early hours of the morning armed with flasks of hot drinks, blankets and cameras in the hope of seeing the northern lights at Lake Minnewanka. It was so dark and peaceful. After an hour or so, the sky behind Cascade Mountain began to glow with green light, and we huddled together in the back of the pickup, watching the lights develop and change. At that moment, I knew how lucky I was to be living in a place where such experiences were possible.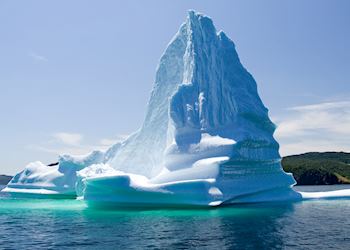 Where would you love to travel next?
The green hills, sprawling fjords, ancient icebergs, humpback whales and easy pace of life in Newfoundland and Labrador appeal so much to me that I am longing to visit this part of Canada. I have an idea in my head that after a day of exploring, I will spend my evenings in crowded huts dancing to traditional folk music.