I started visiting the States from an early age, with my love of American music and films spurring me on to return throughout the years. This culminated in various road trips all over the country, and eventually I returned to New York for my wedding. The scenery of the country never fails to surprise me with every type of landscape possible.
Having traveled in the US recently, the amazing beaches, spectacular mountains, and modern cities of California along with the rugged national parks of Utah and Arizona reminded me of how stunning the country is. Over the years I have traveled extensively, and I've also lived abroad in the Middle East which I used as a base to travel around the region.
Speak to Tom

Start planning your trip to the US with Tom
Q&A with Tom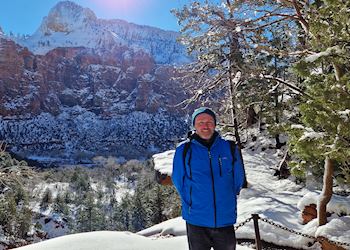 What's your most vivid travel moment?
I think my most vivid travel moment comes from my recent trip to Utah. The first area I visited was Zion National Park and it left an indelible mark on me with its jaw-dropping scenery. It combines rugged, vivid-red sandstone mountains, wide canyons, mesas, fast-running rivers, and natural arches. Furthermore, the park has several different cactus species and an abundance of other plant life. Luckily, when I visited there had been deep snowfall (rare for Zion) which added to its beauty.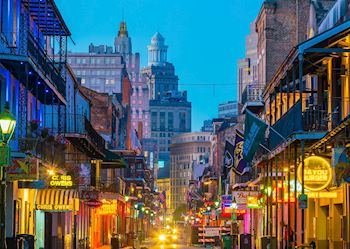 Where would you love to travel next?
I would love to travel around southern America, more specifically New Orleans, Memphis, and Nashville where I could indulge my love of music and great food. Each city has their own identity and style of music to offer.
Which book, film or artwork captures California the most?
David Hockney's LA artwork, where he lived for many years, has always evoked the Californian vibe for me. He brings the vivid colors of southern California to life with pastel pink art deco buildings, azure blue swimming pools, palm trees and the south Californian sunlight perfectly.