Alexandra, Japan Specialist
When I originally moved to rural northern Japan to teach English, I thought I would stay for a year. Then that turned into a second year…and then a third…until I finally ended up staying for five years, the maximum my teaching position on the JET scheme would allow. I fell in love with Japan: its mountains, its food, and above all, its people. Now, whenever I go back, whether it's for a week or a month, it feels like I'm going home. Japan is one of those destinations that is totally unique, and even after living there for five years and being back several times since, it feels like there's always something new and exciting to discover. Japan has been a huge part of my adult life, and I love to give other people the tools and opportunities to have the same kind of amazing experiences that I've had while there.
Speak to Alexandra

Start planning your trip to Japan with Alexandra
Q&A with Alexandra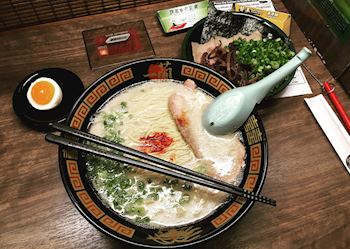 What's the best local dish you've tasted?
For every new place I visit in Japan I do a quick online search for tips on where to find the best ramen. It's a ubiquitous dish, but every region or city puts their own spin on things, some of them a bit stranger than others, but nearly all of them wonderful. I've had fiery chili ramen, lemon ramen, snow crab ramen, tomato ramen, and even curry-miso-milk-butter ramen, which tastes far better than it sounds. It's always the tiny local shops and stalls that have the best ramen in Japan, and you'll never have the same bowl twice.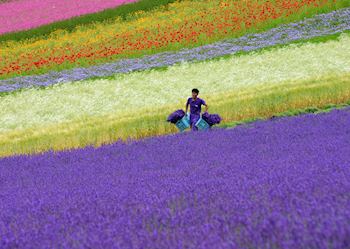 Where would you love to travel next?
Hokkaido is Japan's largest prefecture and also its most rural. It has some arrestingly beautiful landscapes, like the lavender fields of Furano, the brilliant-blue Lake Biei, and the rugged coastline of Shimamui. I've been snowboarding in Hokkaido, but I'd love to explore the island in more detail to see more of its non-winter destinations.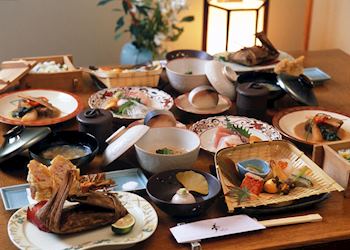 Which book, film or artwork captures Japan the most?
Any of the Japanese episodes of Anthony Bourdain's No Reservations or Parts Unknown offer a great introduction to the country's cuisine, which is a massive part of its culture. Japan takes great pride in its food, and for good reason. It impressed Bourdain so much he went back repeatedly, so you know the food has to be incredible. The shows offer a crash course in what to eat in Japan and will definitely give you some great ideas for what to try beyond the basics of sushi and ramen and where to go to get the best possible culinary experience.