Tamatha, Japan Specialist
I first went to Japan from 2006 to 2008 with the JET Program, teaching English to high schoolers. I fell in love with the profession and went back to the States to get an MA in TESOL (Teaching English to Speakers of Other Languages) before moving to Tokyo in 2011. I taught English at a university there until 2016, focusing on international studies. In my free time, I wrote about travel in Japan for local publications and edited a chapter of the 2017 Rough Guides guidebook to Japan.
I joined Audley in August 2017, excited to combine my experience of living in Japan with sharing my passion for travel with others. Japan's great blend of culture, excitement and nature makes it my ideal destination.
Besides my time living in Japan, I've lived in Colombia and visited many other countries around the world. When I'm not thinking about travel, I enjoy running, scuba diving and drinking coffee.
Speak to Tamatha

Start planning your trip to Japan with Tamatha by calling 1-844-250-3416

Our country specialist Tamatha was superb, especially since she had visited many of the areas we wished to see and experience.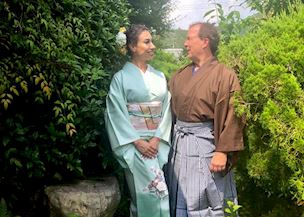 Charles Rawlings traveled to Japan for 9 days in September 2019, organized by Tamatha F
My partner has a special affinity for Japan but had never visited so we decided to explore some off the beaten path ideas for her birthday. I had worked with Audley before, and was impressed by their service, so decided to seek their help in designing our Japan trip. Our adventures would include catching our own Uni, hunting for heteromorphic ammonites in Hokkaido, and experiencing an authentic tea ceremony. Our country specialist Tamatha was superb, especially since she had visited many of the areas we wished to see and experience. Our experience couldn't have been better.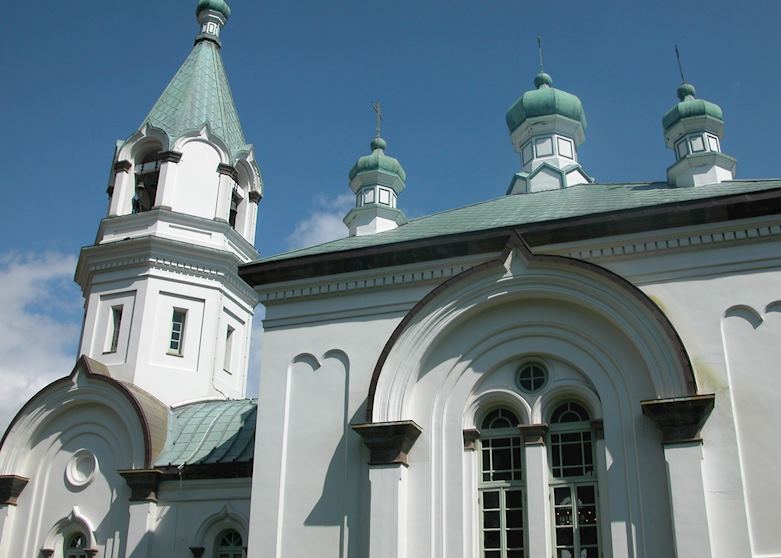 Japan
The port city of Hakodate on Hokkaido, Japan's northernmost island is off the beaten track but becoming more popular now that the Shinkansen (bullet train) connects it with Tokyo.
Hakodate was one of the first Japanese ports to open to international trade and it has interesting connections to Russia as well as impressive seafood. You can even catch your own squid at the morning market. After exploring the historical parts of Hakodate I'd recommend seeing the view from Mount Hakodate by night (get there early to beat the crowds), or heading north to Onuma Quasi National Park, renting a bike and cycling your way around the lake.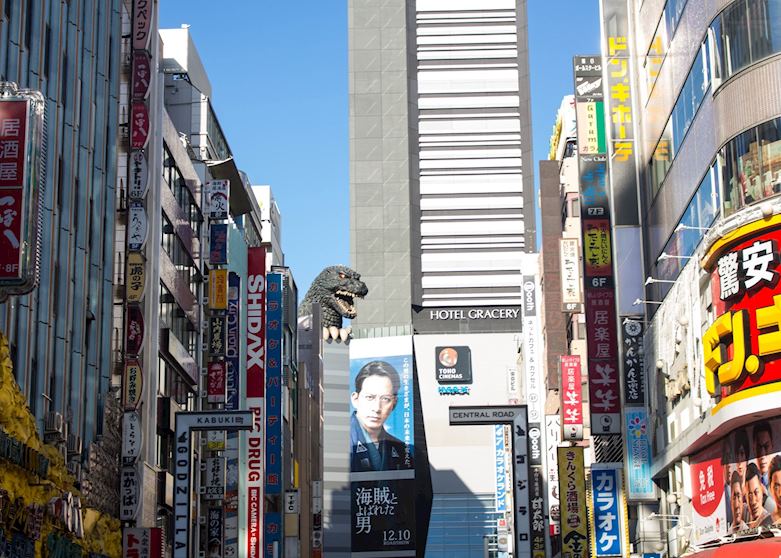 Japan
Shinjuku is one of Tokyo's most bustling districts. It's home to the famous Robot Restaurant, some buzzing karaoke joints and delicious street food. The Gracery sits at its heart with everything you can imagine about Tokyo life on its doorstep.
The hotel also pays homage to the Japanese icon Godzilla with a giant sculpture of him overlooking Shinjuku from the rooftop. The hotel is modern in design with simple but comfortable rooms and I especially loved the buffet breakfast: a fresh smoothie, warm croissant and a latte, all enjoyed in the company of a looming Godzilla.
I'll never forget when…
Cruising down the Sumida River aboard a yakatabune (a traditional Japanese boat) is a quintessential Tokyo experience. Along with a meal and drinks, you get impressive views of the city and an incredibly social experience. On my last night in Tokyo I took a cruise but was disappointed the boat's karaoke system wasn't in use. By the end of the night I persuaded the host to let me have a go and I sang the one Japanese song I knew. I got an enthusiastic reaction from the other passengers and it felt so good to feel part of a community where boundaries are often broken down through music