Megan, Japan Specialist
My first time overseas was on a visit to Japan as an undergraduate. I took a course on Japanese culture and then spent ten days exploring the country. That trip helped me discover my love of travel and a passion for all things Japanese that has never abated. I've since been to multiple countries around the world, but Japan holds a special place in my heart.
From ski trips to food tours and sprawling metropolises to humble rural villages, Japan offers so many different experiences, activities and landscapes, as well as customs, traditions and cultural exchanges unlike anywhere else in Asia. Working with Audley, I'm lucky enough to get to share my Japan experiences with others and introduce them to this intriguing country.
Speak to Megan

Start planning your trip to Japan with Megan
Q&A with Megan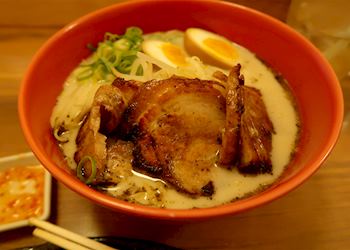 What's the best local dish you've tasted?
Ramen is one of the most well-known Japanese dishes internationally, second only to sushi, but there are countless regional variations. The best ramen I've ever tasted was in Kyoto at Ramen Sen-no-Kaze. I ordered the local's choice, pork-based kyo no shio ramen and with the first mouthful I knew the wait to get into this small eatery was well worth it. Generous slices of perfectly cooked chashu pork complemented the salty broth and noodles, with no one ingredient overpowering the others. I topped it off with a hard-boiled egg and a side of gyoza for a magnificent meal. I can still remember every bite.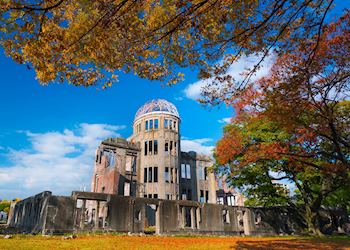 What's your most vivid travel moment?
I was standing motionless in the shadow of the Hiroshima Peace Memorial, a skeletal building that stands as a monument to the tragic atomic bombing of Hiroshima. As I stared at it, I became overwhelmed with emotions. Two Japanese women saw me by myself and came over to strike up a conversation. We chatted for a while and they asked me to read a prayer for peace with them. Reading aloud wishes for a peaceful world while a stark reminder of the divisions of the past stood before us was one of the most moving moments of my life.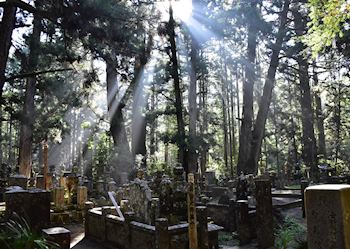 Where would you love to travel next?
Mount Koya is one part of Japan I've always wanted to see. The sacred mountain with its forests, streams and waterfalls is a UNESCO World Heritage Site home to multiple Buddhist temples which welcome guests for overnight stays. I imagine hiking, worshipping or simply sightseeing here is serene and spiritual in that quintessential Japanese way.