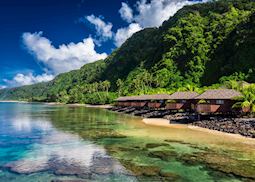 Samoa and Fiji
Snorkel in the pristine waters of the Mamanuca Islands.

Experience and traditional Fijian Kava ceremony.

Explore the rugged interior and waterfalls of Upolu; visit the Bahai Temple, one of only eight in the world.

Take a day trip to Savai'i, Samoa's largest island, and walk to the top of an old volcanic crater.