I've always had a passion for travel, having left my native home in the UK and spending the next 28 years living and working overseas, mostly in Australia. At every opportunity I was traveling to new destinations, but after a five-month trip visiting Ecuador, Peru, Bolivia, Brazil, Argentina, Chile and Uruguay, South America captured my heart. Subsequent trips have taken me to Belize, Guatemala, Mexico, Costa Rica, Panama, Colombia and an incredible trip to Antarctica.
Since joining Audley I have been lucky enough to re-visit Chile and Argentina. Spending time star gazing in the Atacama Desert and trekking in the Torres del Paine in the far south. Ice trekking on the Perito Moreno Glacier, wine tasting in Mendoza and jet boating under Iguazú Falls.
Working at Audley gives me the opportunity to share my passion for this region and help you plan your own perfect trip.
Speak to Clare

Start planning your trip to South America with Clare
Q&A with Clare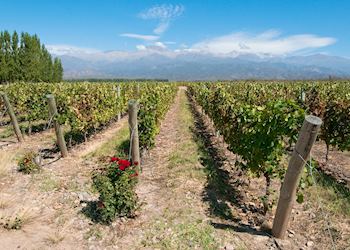 What's the best local dish you've tasted?
I had a most memorable meal on my last trip to Argentina. While in Mendoza I was on a visit to the El Enemigo winery in the Maipu Valley and had lunch at Casa Vigil. The lunch with pairing wines was a feast for the senses. Starters included tomato gazpacho and brie emulsion with basil, all grown in their garden. Followed by 12-hour cooked veal ribs, local caught trout, finishing with goat's cheese ice cake and dulce leche.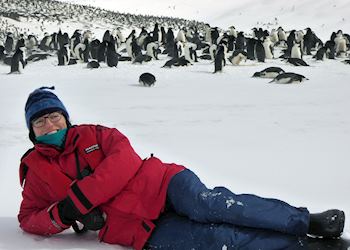 What's your most vivid travel moment?
Leaving Ushuaia in the far south of Argentina and crossing the Drake Passage by ship, I arrived on the Antarctic Peninsula. In was early November and the peninsular was covered with fresh snow, sea ice and huge icebergs. Penguins were arriving by their thousands, ready for the start of the breeding season. The next ten days were spent exploring the peninsula, viewing the incredible wildlife, including penguins, Weddell seals, fur seals, leopard seals and humpback whales. The beauty of Antarctica is hard to describe but this is my most incredible travel experience to date.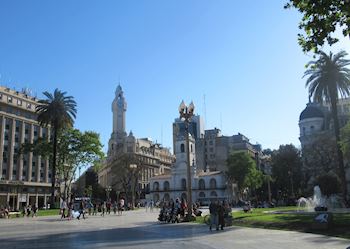 Which book, film or artwork captures Argentina the most?
"Searching for life" is the harrowing story of the grandmothers of Plaza de Mayo. A courageous group of women who challenged the ruthless dictatorship that ruled Argentina from 1976 to 1983. Thousands of people were kidnapped and killed for being enemies of the dictatorship and as many as 500 children were taken from their parents. These are the lost children the grandmothers are trying to locate using DNA tests to identify them.