The first time I went to Costa Rica it stole my heart. I was working as an excursion guide for campers coming from the US and will never forget my first experience in the rainforest. Stepping into the lush vegetation. I was immediately greeted by a group of spider monkeys, swinging in the trees right in front of me. After that, I spent as much time as I could discovering all the diverse regions of Costa Rica, trekking through the cloud forest, exploring surf towns and venturing to the remote parts of the rainforest.
As my Spanish improved, I spent more and more of my free time conversing with the local people and learning more about the culture, cuisine and customs of the country. And as my understanding of the country grew, so did my appreciation for it and my love of travel and new places.
Speak to Emma

Start planning your tailor-made trip with Emma
Q&A with Emma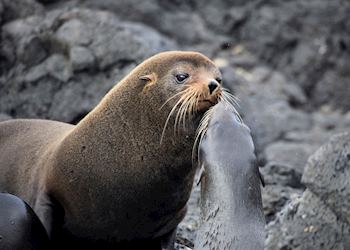 What's your most vivid travel moment?
One day while in the Galapagos Islands I did a day snorkeling trip to Dragon Hill, a small island off Santa Cruz. Swarms of exotic fish and even some swimming iguanas surrounded the kaleidoscopic corals, but then I noticed a dark figure swimming directly at me. Before I could scramble out of the water, the dark blob began swimming faster until it was inches from my face. And what was it? A baby sea lion wanting to play. For the next 15 minutes the sea lion dove, swam and chased us around in the water. I have never had such a close and playful wildlife encounter.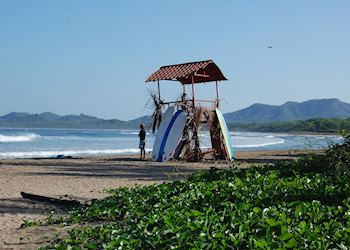 Where would you love to travel next?
Witches Rock in Costa Rica quickly jumped to the top of my travel list after talking to some local surfers in Tamarindo. I've heard it takes almost four hours to get to because there are no roads, but for those daring enough to take the trip, it offers the best surf waves in Costa Rica.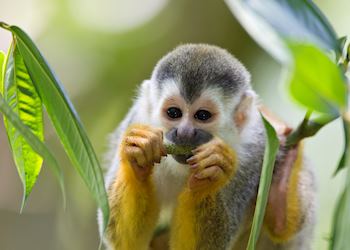 Which book, film or artwork captures South America the most?
The first time I went to Costa Rica I kept seeing intricately carved facial masks of jaguars, snakes and monkeys. It turns out that during the Spanish conquest local tribes would carve these masks to ward off unwanted Spaniards from their lands. While the conquistadors had weapons, the Costa Rican people only had animal spirits to guide them, so they carved their masks to give them power. Not only do these masks show the creativity of the indigenous tribes, but they are also a great representation of the biodiversity of Costa Rica and how dedicated local people are to staying in harmony with nature.