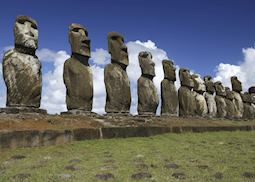 Chile is a fantastic country with a diverse range of landscapes. Every part of the country fascinates me including the desert region in the north, the central valley around Santiago, lake district and Patagonia.
The country has so much to offer and so many outdoor activities. The infrastructure is good with reliable airlines operating regularly.
It can also be combined easily with Argentina, another fantastic country.