Since childhood Amanda has dreamt of visiting faraway places. Born in Massachusetts, Amanda went to college at UMASS Amherst and has been calling Boston home ever since. Being a hospitality and tourism management major led to restaurant management following graduation, but Amanda's deep-rooted desire for travel and exploration was irresistible so she embarked on a backpacking trip through Singapore, Vietnam, Cambodia, Laos, Thailand and Malaysia. She found that the region had so much to offer and wanted to share her experience and the joy of travel in Southeast Asia with others. Since joining Audley she has further explored Thailand, Hong Kong, Cambodia, Laos, Vietnam, Singapore, and Myanmar.
Her past trips included some visit some very remote areas in Indochina that sees few visitors. Most recently, her trips to Indonesia quickly became one of her top destinations; combining her love of adventure, wildlife and culture. In her spare time, Amanda enjoys the outdoors, beaches in the summers, hiking and snowboarding the in the fall and winters in New England. Her favourite it still trying new food, dining, and trying to cook some of the amazing food she's tried on her travels.
Speak to Amanda

Start planning your trip to Southeast Asia with Amanda by calling
1-844-250-3404


Recommend Amanda to someone you know
Help your friends and family discover the world with Audley. Recommend Amanda today.
Audley did a tremendous job for us and we will always remember the people we met, the things we saw and all the fun we had in Hong Kong and Vietnam.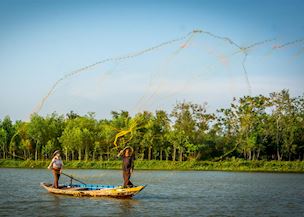 Debbie M. traveled to Vietnam for 28 days in January 2016, organized by Amanda
It is very clear that Audley Travel, who worked closely with us to develop the itinerary for this trip understood our desire to get up close and personal with the people and activities in rural Vietnam. Asia has been my go to destination spot for a long while now and this trip really cemented the deal. Anyone yearning to customize a tripand experience a country in a unique and unforgettable way, I highly recommend you check into Audley Travel. They did a tremendous job for us and we will always remember the people we met, the things we saw and all the fun we had in Hong Kong and Vietnam. We were in love with the place from the very first moment. We really enjoyed our time in Hoi An; the city is a perfect combination of the old and respected with a modern and fresh touch. There aren't enough adjectives in the English language for me to properly describe the beauty in the area of Mai Chau. We felt truly immersed.had yet another tour with a local photographer, and it was by far one of the most memorable experiences we had during our entire three weeks in Vietnam.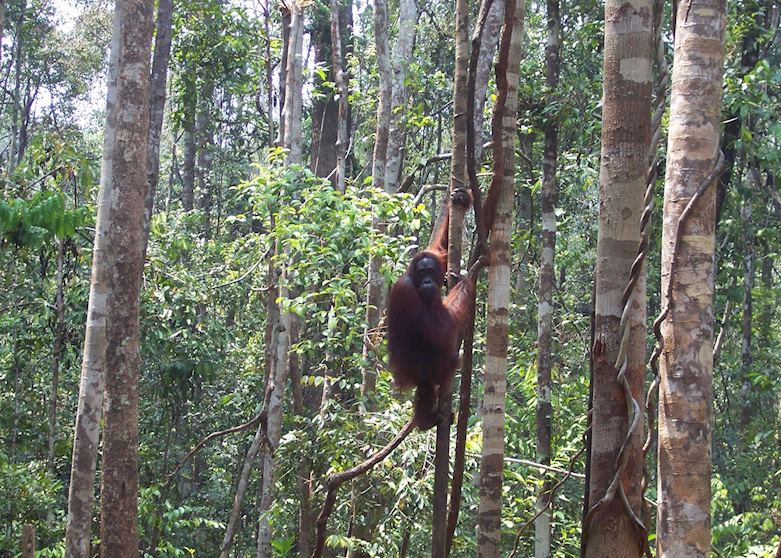 Indonesia
Kalimantan occupies the Southern half of Indonesian Borneo and is an ideal destination for those who want to get away from is all with an authentic rain forest and wildlife experience in Puting National Park . The best way to experience it is to stay on a traditional Klotok Riverboat that can take you through rivers deep in to the jungle to explore the backwaters on your private floating accommodation. Pass proboscis monkeys and other primates, and trek to feeding stations to one of the only places in the world to see orangutans in their natural habitat. In the evening you moor up for a night under the stars with the sounds of the jungle around you, an unforgettable experience.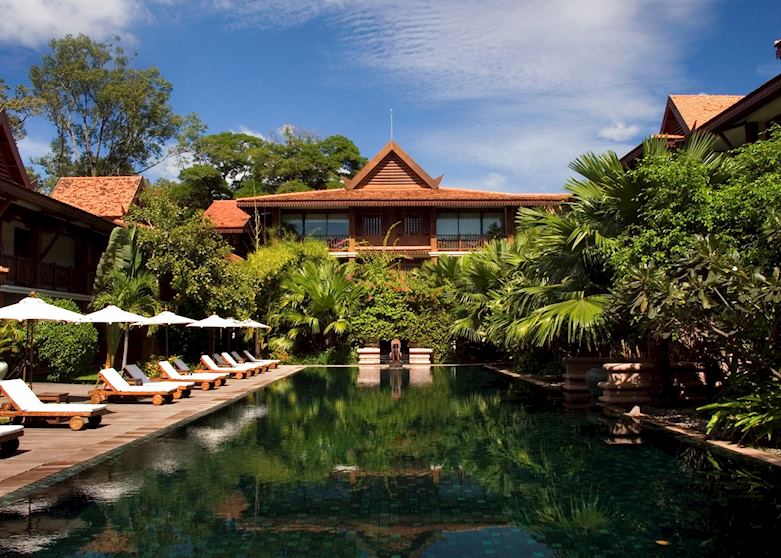 Cambodia
La Residence is located on the riverside in central Siem Reap, Cambodia. It is a 5-star property that doesn't sacrifice any Khmer character and charm, and the service is absolutely top notch. I love being in the city of Siem Reap, while still be able to take in the secluded and relaxed feeling that this resort gives me. The resort is peaceful and the design is extremely well done. I also had the best Amok Fish there, a traditional dish in Cambodia where a curry is gently steamed in a banana leaf. The saltwater swimming pool area is like its own little oasis surrounded by foliage, great for relaxing after a day's exploring.
I'll never forget when…
The people of Myanmar offer some of my most memorable travel experiences. While visiting villages of Myauk Ywa and Taung in Bagan's countryside, I was embraced unlike any other time, as a tourist. Children ran up to greet me, the locals wanted to ask questions, and to touch my skin in awe. There was a genuine warm welcoming that is very hard to get in other countries with Western influence. The smiling faces of an area relatively untouched by the outside world and the refreshingly unspoiled warm welcoming delight of the locals is something I will never forget.