Zambia is a great destination for a family trip, with a number of private houses that you can enjoy to yourselves. Fully staffed, with your own safari guide and chef, they also have plenty of space to relax, for children to play and for the family to spend quality time together. Some have swimming pools, and others offer child-minding for youngsters while adults are out on a game-drive.
Activities for young children are limited, but older teenagers can enjoy walking safaris along with the adults, as well as game-drives. The real benefit to these houses is the absolute flexibility; you can eat your meals at whenever you wish, do shorter game-drives and if you don't want to wake up at dawn each day, you don't have to. The guides are accustomed to teaching children about the wildlife and habitats and some arrange specific excursions such as learning about footprints for children.
We have hand-picked a number of these private houses in the main safari destinations as well as in Livingstone and the Victoria Falls. These range in size, so whether you are a family of four or ten, there is a house that is perfect for you. We consistently get superb feedback on these houses for their flexibility, comfort and attentive staff.
Start planning your family safari in Zambia 

Start thinking about your experience. These itineraries are simply suggestions for how you could enjoy some of the same experiences as our specialists. They're just for inspiration, because your trip will be created around your particular tastes.
View All Tours in Zambia
Family lodges in Zambia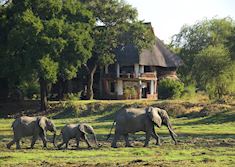 South Luangwa National Park
Family activities in Zambia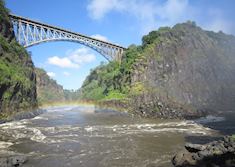 You are taken by boat to the island on the edge of Victoria Falls and taken on a brief history tour before swimming across a channel, crossing a rocky outcrop and jumping into a rock pool.
The cruises are shaded and gently make their way upstream toward the National Park, usually accompanied by a brief talk about the river and its wildlife by your skipper.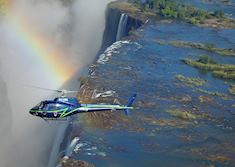 Flying lower than a conventional aircraft, you will fly a complete circuit over the Falls in both directions, giving you spectacular views of the Falls.
Further reading