In Zambia's Luangwa Valley, the time from November to May is known as the Green Season. Heavy rains arrive, promoting lush growth that sparkles green under hot skies. Plains are carpeted with tall grasses and the land is flushed with thickets and forests in full foliage. Days are beautiful and warm between showers, many of which occur in the afternoons or at night.
With the downpours, the Luangwa River swells and bursts its banks, flooding lagoons that fill with hundreds of waterbirds. Herbivores give birth and birds are in breeding plumage. The only creature that is notable for its absence is the visitor.
With parks empty of vehicles and prices a fraction of those in high season, this is a magical time for the safari enthusiast.
Green season itinerary ideas

Start thinking about your experience. These itineraries are simply suggestions for how you could enjoy some of the same experiences as our specialists. They're just for inspiration, because your trip will be created around your particular tastes.
View All Tours in Zambia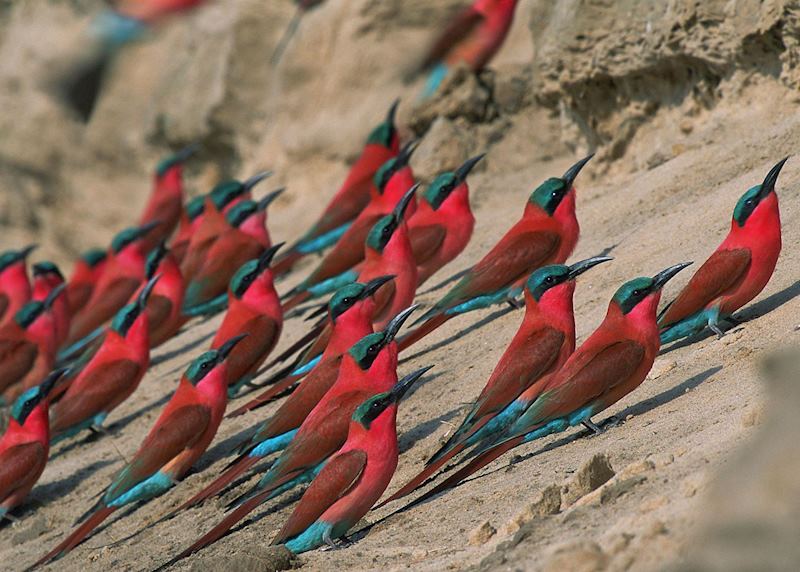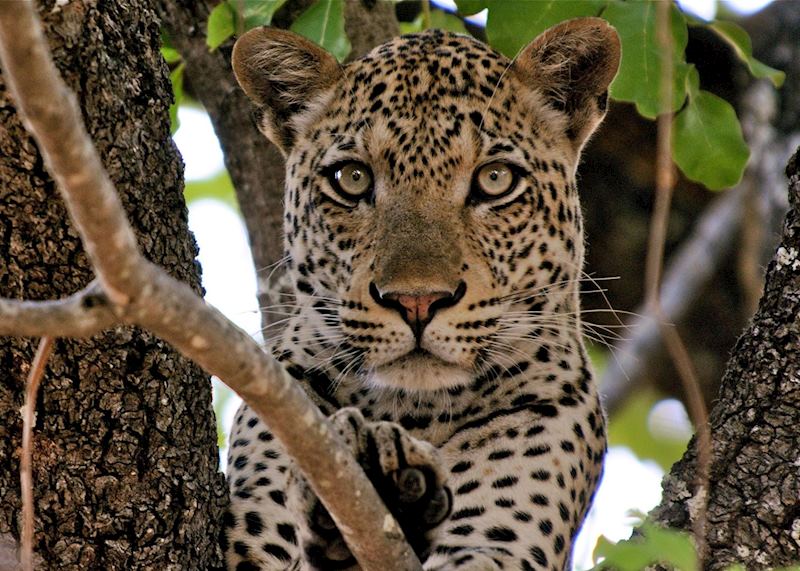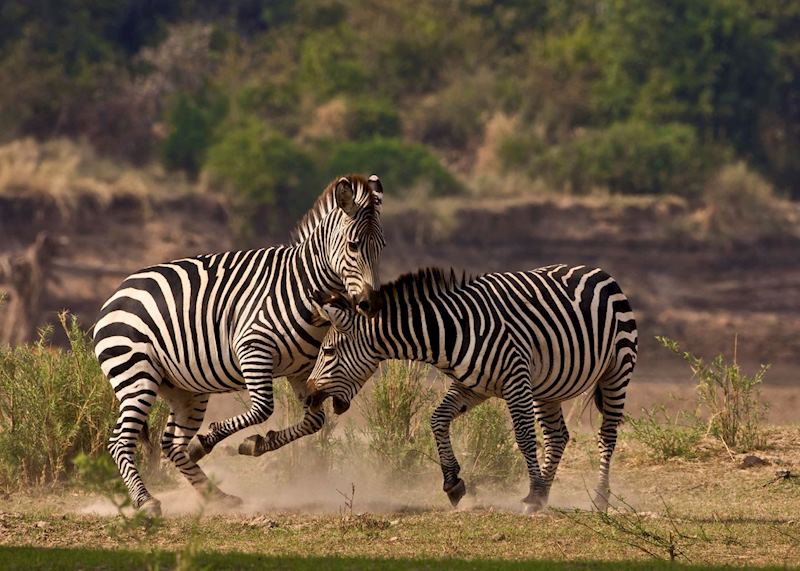 Why go in Green Season?
We have compiled our reasons for visiting Zambia during Green Season.
Wildlife
In the Green Season, you will not see the great numbers of game congregated at water sources that you would in the dry season.
New life
The rains bring abundant food and many animals give birth. There are nurseries of tiny impala tottering around on wobbly legs and baby warthogs sprinting to burrows.
Predators
The proliferation of vulnerable animals brings about increased predator activity and sightings can be extraordinary. In early May, packs of wild dogs are seen.
Bird-watching
Birding is exceptional, with an influx of migratory birds arriving in the valley. Spirals of migrating storks fill the air, heronries are formed and colonies of weavers' nests hang over lagoons. Birds adopt colorful breeding plumage and mating displays are common.
Accommodations and safaris
Because of water levels, fewer camps are open during the Green Season. Those that remain open have a good network of all-weather roads making game-drives possible.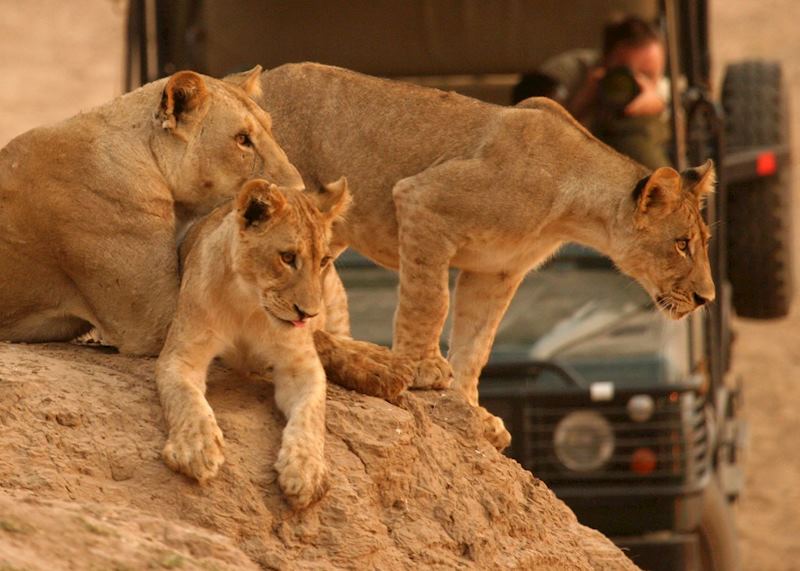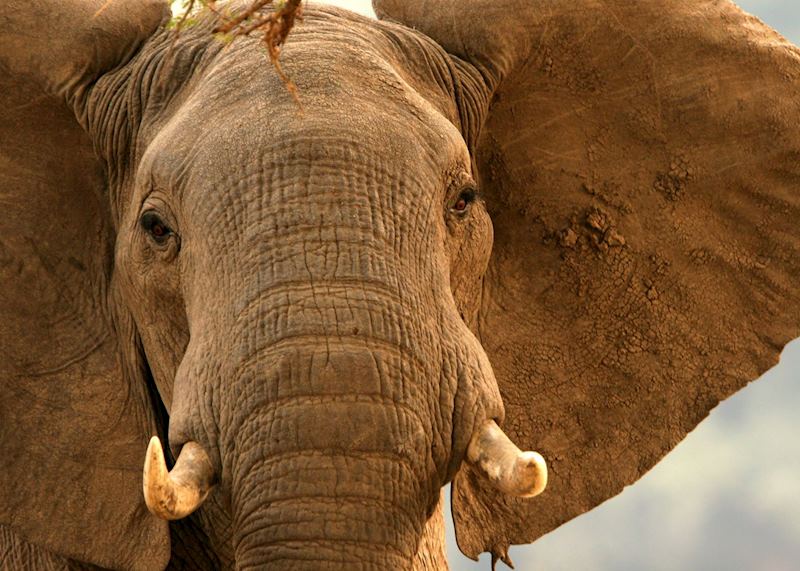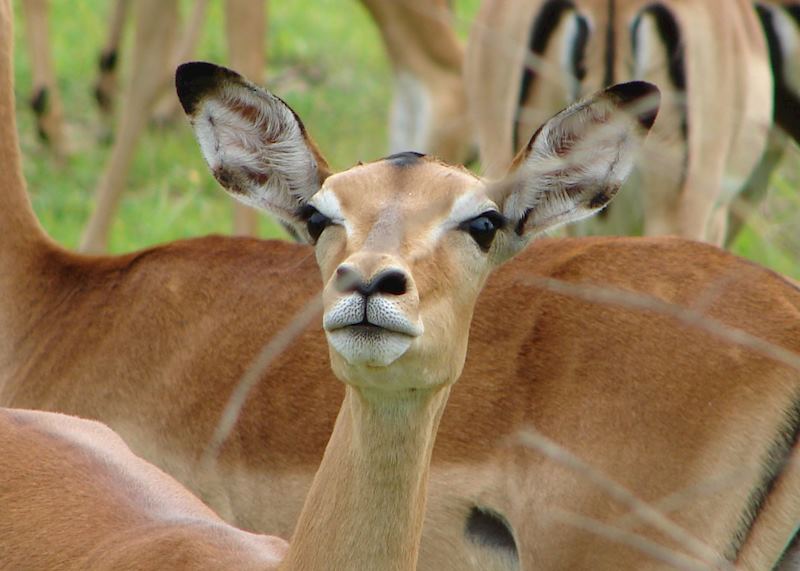 Private guiding
In addition to game drives, many camps offer boat trips on the Luangwa River. As visitor numbers are low, you can often enjoy private guiding from some of Zambia's top guides.
Special interest safaris
The Green Season lends itself to a number of specialist safaris. It is an excellent time of year for photographers as there is less dust and the air is crystal clear. The skies begin the day blue before building up in the afternoon with spectacular clouds and light.
Photographic workshops
Two photographic workshops are run in the South Luangwa, allowing amateur photographers to improve their skills.
Two migrations arrive in Zambia at this time: blue wildebeest to the Liuwa plain in early November, and ten million bats to Kasanka in late November. Mobile safaris can be incorporated into both migrations.
Wild dog safaris
Around early May, two wild dog safaris are run in the Luangwa to see these endangered animals.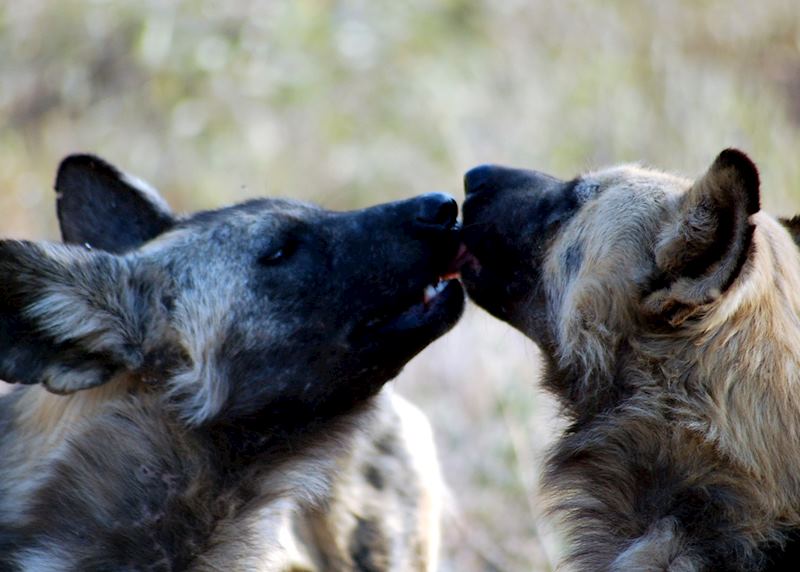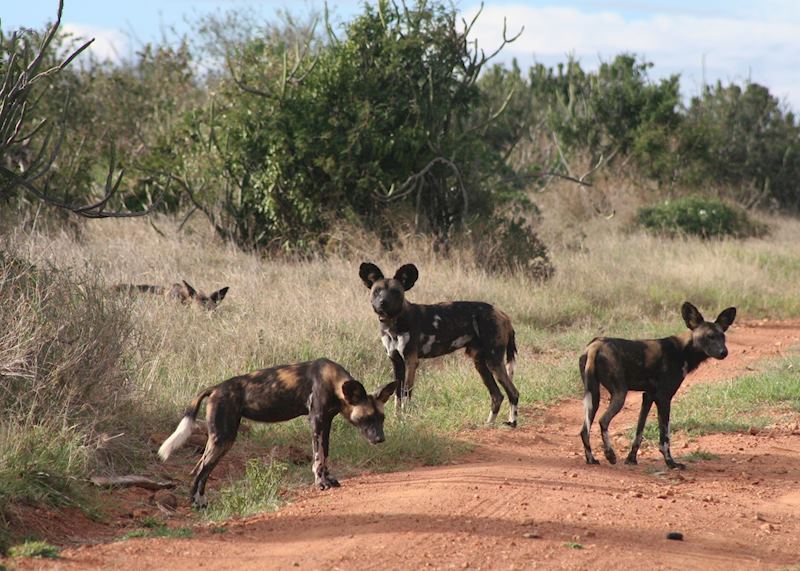 Popular accommodations during the Green Season
There are fewer accommodation options to choose from during Green Season because the water levels rise and less are accessible.
However, the camps featured here have a good network of all-weather roads, making game drives possible.
South Luangwa National Park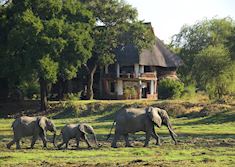 South Luangwa National Park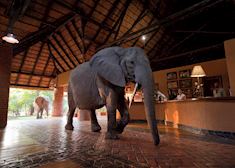 South Luangwa National Park