Barbara, New Zealand Specialist
Barbara's wanderlust started after finishing university when she visited Asia and Australia for the first time. She was struck with Asia's culture and by Australia's diverse natural beauty. After three months exploring she returned to the UK for a short period. However, she could not keep her adventurous side muted for long and took the decision to return to Asia, living and working in Japan as an English teacher.
Since then her travels have taken her around the world, including visits to Canada, Costa Rica and the South Pacific Islands before settling in Australasia, calling New Zealand and Australia home for over three years. Whilst in New Zealand, she was lucky enough to live in Wanaka, in the Southern Alps, and Milford Sound in Fiordland, as well as travelling extensively around the country, experiencing an array of amazing sights and attractions that this beautiful country has to offer. In fact, her passion for the outdoors meant New Zealand was the perfect playground for hiking, cycling, caving and kayaking.
On her return to the UK, Barbara pursued her passion for travel by starting her career as a travel agent. After many years in this field she took the next step and joined Audley so she could focus on her specialist destination of New Zealand and share her expertise to design your perfect trip.
Speak to Barbara

Start planning your trip to New Zealand with Barbara by calling 01993 838 742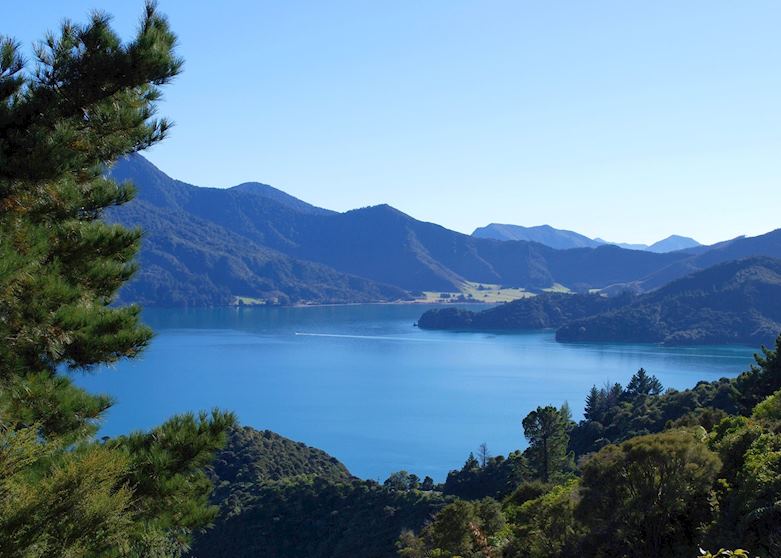 New Zealand
My favourite place is Wanaka in the Southern Alps, as it has so much to offer all year round.
During the summer months the town is bustling, with many lake front bars and restaurants to choose from, as well as a multitude of activities, whether it be a boat trip on the lake or day hike up to Rob Roy Glacier. Alternatively, during the winter months you can head out to the ski fields of nearby Cardona and Treblecone for a day on the snow, or you can try a stunning scenic flight through to Fiordland and beyond.
If heading to Queenstown from Wanaka, Cardrona Hotel is a firm favourite of mine for a quick stop as it offers a chance to step back in time to the New Zealand's Gold Rush period to see how things would have looked back in the day.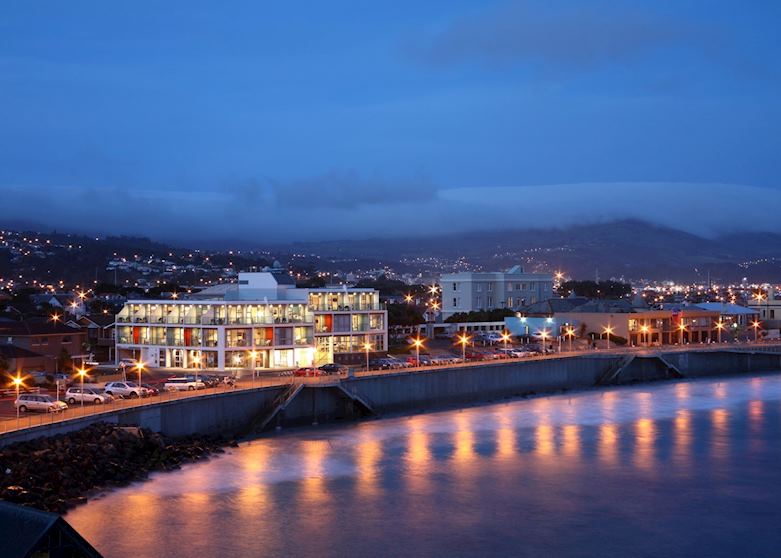 New Zealand
My favourite accommodation is Hotel St Clair, on St Clair Beach just outside of Dunedin, located opposite the beach and open salt water pool.
The views out to the ocean are hypnotic and you could find yourself watching the waves and surfers for hours on end. The area itself has a really relaxed feel with a few restaurants and bars within walking distance.
In this prime position you have the nearby Otago Peninsula to visit, with lots of opportunity to spots fur seals, yellow-eyed penguins and albatross, not to mention a visit to Larnoch castle, which is the only one of its kind in New Zealand and well worth the visit.
I'll never forget when…
My most memorable experience is without a doubt swimming with wild dolphins in Kaikoura.

I was lucky enough to see hundreds of dolphins and swim amongst them in their natural surroundings, with the stunning mountainous backdrop of Kaikoura in the distance. The staff were incredibly knowledgeable and reassuring throughout the whole experience, which was ideal as I am a little wary of the sea.

The town is perfectly located for this type of wildlife viewing, allowing these tours to operate all year round.