Lee, Australia Specialist
I grew up with my nose in wildlife and travel books and, from an early age, wanted to see the world. After graduating from university I enjoyed a decade of living and working overseas in Europe, Latin America and Asia.
A three-week trip to Australia to visit friends in Tasmania evolved into a two-year residency; I was bowled over by everything Australia had to offer from incredible landscapes to its unique wildlife. I was lucky enough to travel extensively while living there — my particular highlights include camping under the stars at the Flinders Ranges in South Australia and driving across the continent from east to west in my trusty station wagon Myrtle.
Since joining Audley I've had the opportunity to revisit some of my Australia highlights as well as discovering new finds like the Grampians and Kangaroo Island. I love that even after multiple visits Australia keeps surprising me.
Speak to Lee

Start planning your trip to Australia with Lee by calling 01993 838 973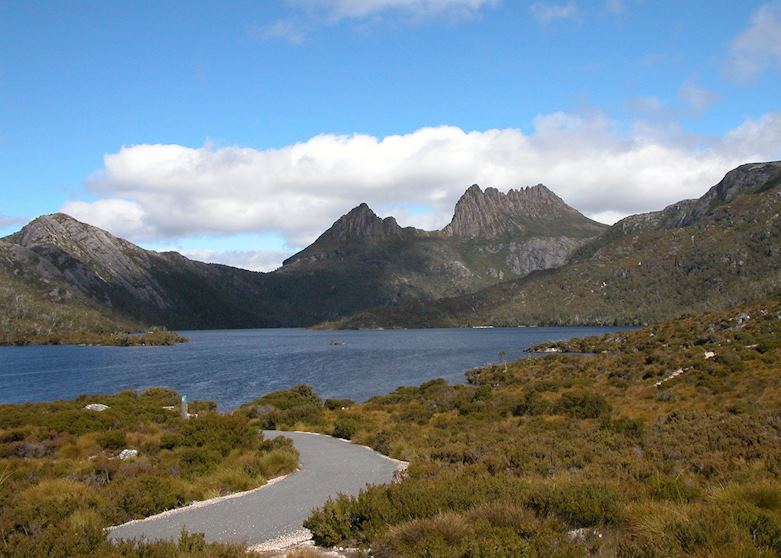 Australia
With so many stand-out Australian destinations it's tough to choose just one, but Tasmania is definitely a highlight. This little island state is steeped in history, boasts vast wildernesses and has Australia's most impressive mountains and beaches as well as great food and wine. The renowned Overland Track stretches from Cradle Mountain to Lake St Clair passing pine forests, waterfalls and glacial valleys. The full hike takes six days, but there are dozens of shorter walks at either end of the huge national park. The park also provides a rich habitat for wildlife, including Tasmanian devils, quolls, platypus, echidna, wombats, wallabies and a myriad of birds.
I'll never forget when…
Swimming with wild dolphins off the coast of Western Australia was such a privilege. About 200 bottlenose dolphins live in the sheltered waters around Rockingham and once we found a pod and got into the water the dolphins were totally unconcerned by our presence and just played about us and swam so close you could hear their clicks and squeals. We were in and out of the water several times during the day and saw dolphins playing, hunting, feeding and sleeping. It was humbling and exhilarating in equal measure being able to swim alongside hundreds of bottlenose dolphins in their natural environment.