Delve deeper into the next country you visit with our country specialists' selection of city tours with a difference.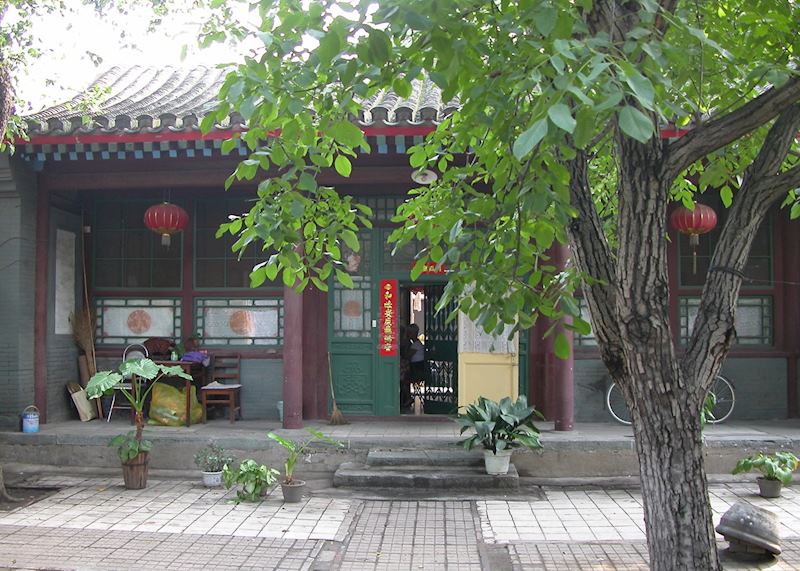 Cycle Through Beijing's Hutongs
Cycling is an excellent way to explore Beijing's unique and famous Hutongs, a maze of old narrow backstreets found in the Changiao area of the Western District. Most people visit by cycle rickshaw, however, taking a bicycle allows you more flexibility to find your own way around and take different routes.
Surrounded by the beautiful Shichahai Lake, the Hutongs are home to ordinary Chinese citizens as well as ancient courthouses, historical relics and former residences of famous Chinese people. The narrow streets provide a good insight into a quickly fading way of life, as the Hutongs are being demolished across China and very few now remain.
To find out more about a tailor-made holiday to China please speak to a China specialist directly on 01993 838 220.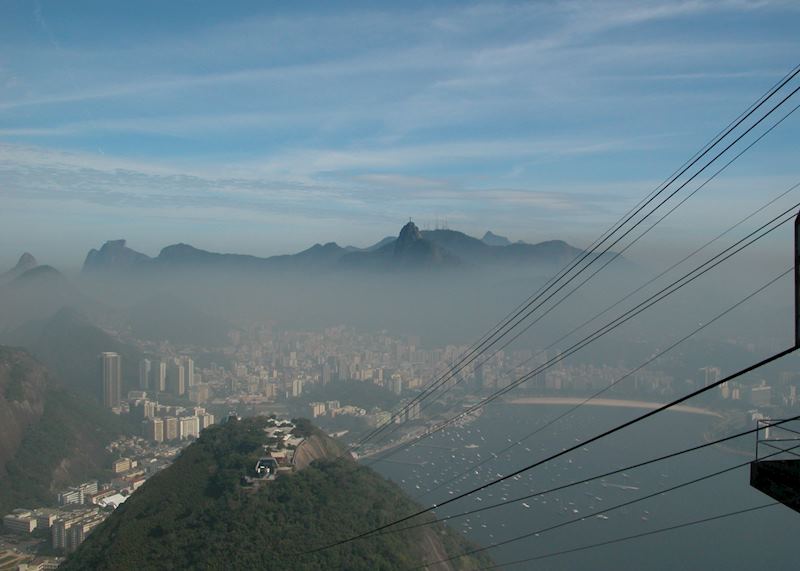 Explore Rio de Janeiro with a Local Guide
Accompanied by a local guide, this tour will take you on a journey to see Rio's most famous landmarks. The first part of this tour will take you to Sugarloaf Mountain to take in one of the most breathtaking views of Rio. From there you will travel to a typical carioca bar and restaurant in the beautiful Urca neighbourhood, and then on to board the cog railway that climbs the mountain to the statue of Christ the Redeemer, 2,300 ft above sea level.
Finally, you'll make a stop at Paineiras. Located on the road leading to Corcovado Mountain, the Paineiras offers a sense of serenity, peace and beauty and a chance for you to take in its unrivalled views.
To find out more about a tailor-made holiday to Brazil please speak to a Brazil specialist directly on 01993 838 610.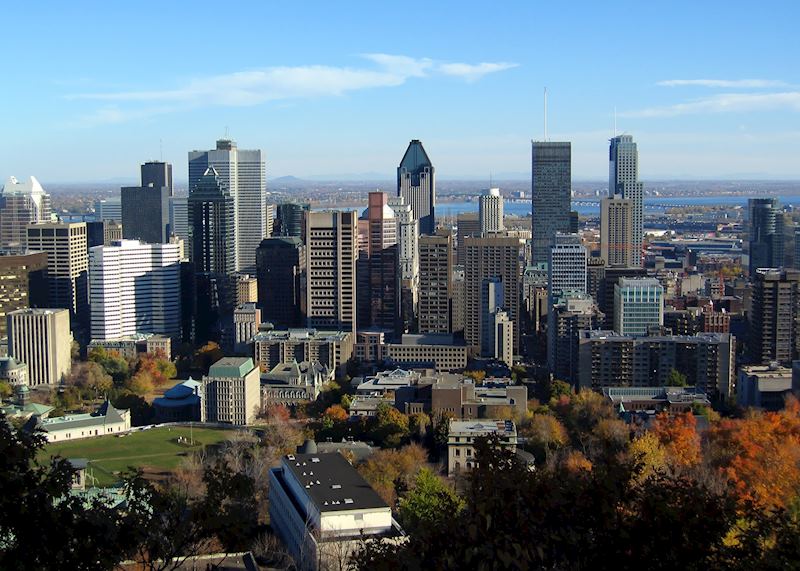 Old Montréal Ghost Walk
Old Montréal Ghost Tours allow you to discover the most hidden sides of old Montréal. Three ghost hunts are offered: Montréal Historical Crime Scenes, New France Ghost Hunt and the Old Port Ghost Hunt. With maps, lanterns and flags in hand, you'll walk through the streets of old Montréal in search of clues and ghosts of heroes and villains of the city's past.
To find out more about a tailor-made holiday to Canada please speak to a Canada specialist directly on 01993 838 700.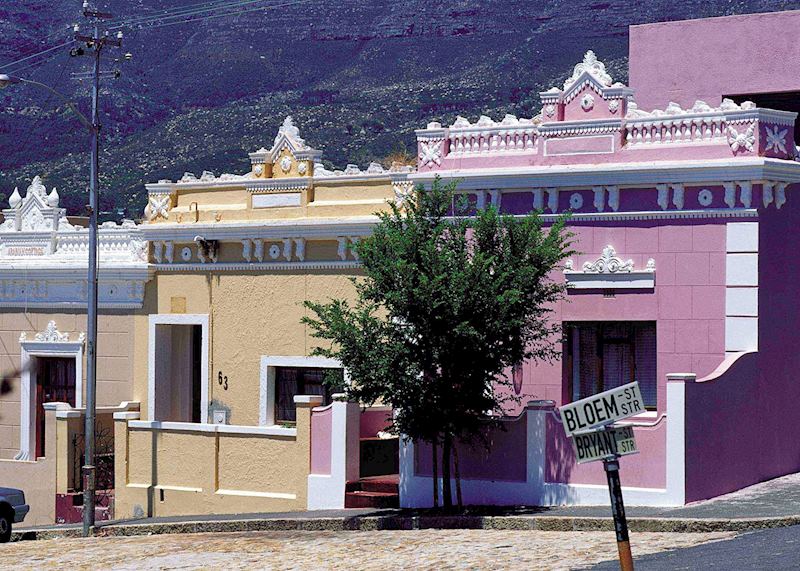 Cape Town Walk to Freedom
This tour delves deep into South Africa's political past and opens doors to communities not always encountered in the city itself. It starts at the colourful Bo- Kaap, home to the Malay community and one of the oldest residential areas in the city, before crossing over to District Six, once a vibrant Coloured neighbourhood, before forced removals under the Group Areas Act of Apartheid turned it into a desolate wasteland.
Also included is a visit to one of the townships — created specifically for black residents under Apartheid. Here you will join local community workers on a walk through the township, and see the changes being brought about by the advent of the new South Africa. You will also get the chance to stop at one of the many successful projects operated by uThando, a non profit organisation dedicated to the improvement of communities.
Finally, you will board a ferry to Robben Island, where once again you will be joined by a local guide — someone who spent time on the island during the Apartheid years, and as a result able to give a personal and often moving account of time spent there. This tour will also give you the opportunity to learn about the island's most famous prisoner, Nelson Mandela and see his cell where he spent nearly 27 years of his life.
To find out more about a tailor-made holiday to South Africa please speak to a South Africa specialist directly on 01993 838 550.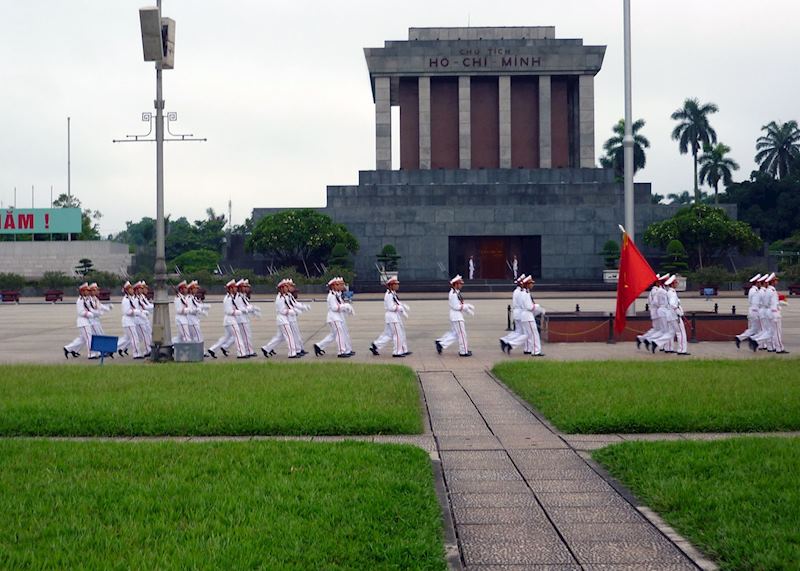 Early Bird Tour of Hanoi by Cyclo
This tour offers a wonderful insight into the daily rituals of Hanoi's residents. Although it's an early start it means you will witness a side of city life that disappears by 9am, when the city becomes a busy metropolis once more. It lasts around three hours and comes with your own private cyclo, which is 'driven' by a trusted local cyclo driver.
The tour starts around 5am when you are collected by your guide and taken on a cyclo ride to Ba Dinh Square to witness the daily Vietnam National Flag Raising Ceremony. From there, you continue on to Bach Tao botanical gardens, where you can watch the Hanoi residents engaging in Tai Chi, badminton or even ballroom dancing! You then cycle along some of Hanoi's most impressive boulevards, lined with old trees and French villas, and pass the Cua Bac Cathedral.
Finally you end the tour at Pho Bat Dan, the oldest and most traditional Hanoi beef noodle soup shop, where you can partake in the daily ritual breakfast bowl of Pho (noodle soup).
To find out more about a tailor-made holiday to Vietnam please speak to a Vietnam specialist directly on 01993 838 140.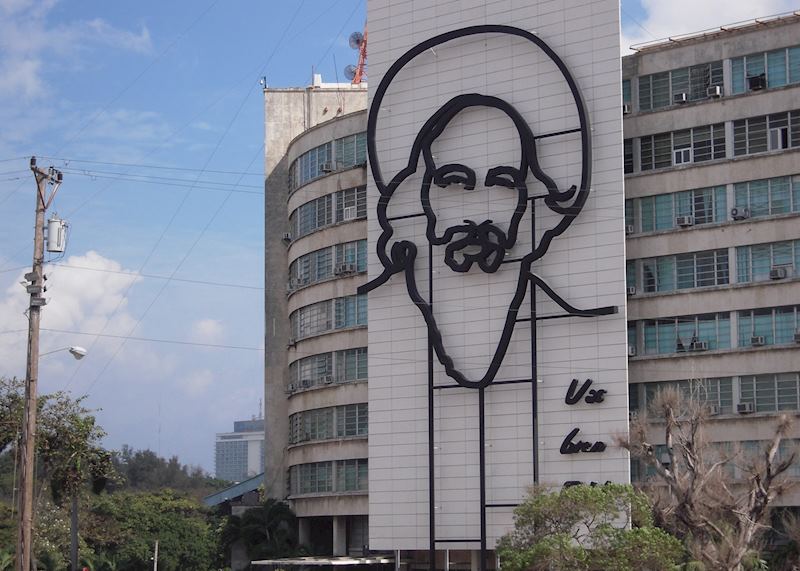 Havana City Tour in a Classic American Car
Modern Havana contrasts strikingly with the attractive colonial heart of the city. This tour is completely flexible and usually involves hire of transportation in the shape of a classic American car. Typically, it includes a visit to the Capitolio building and a drive along the city's famous Malecon seafront from Havana Vieja to the high rises and crumbling atmospheric streets of Vedado, passing the historic Nacional Hotel.
Other sights you can include are the Plaza de la Revolucion, an imposing square dominated by a giant statue of Jose Marti, Cuba's most famous independence hero. This is also a gathering point for political rallies and Fidel Castro's infamously long speeches. You may also wish to take in the Museo de la Revolucion on Paseo del Prado or drive to Ernest Hemingway's house. Visiting the harbour fortress is a great way to end the tour with a panoramic view of the city and Havana Bay.
To find out more about a tailor-made holiday to Cuba please speak to a Cuba specialist directly on 01993 838 685.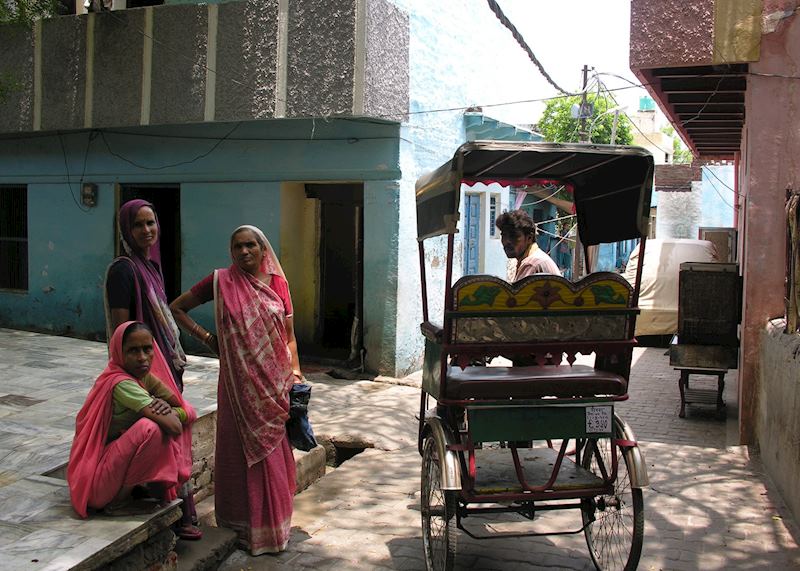 The Taj Mahal with a Difference
This walking tour provides a fascinating insight into traditional life in the rural village of Kachpura that overlooks the Taj Mahal from the opposite bank of the Yamuna River. The 1.5 km walk is a part of a community development programme being implemented with the support of the Agra Municipal Corporation, USAID and an NGO; Center for Urban and Regional Excellence.
It seeks to build sustainable livelihoods for women and the young from low resource communities by improving their living environments through infrastructure services and integration within the city. Local people are trained as tour guides and will lead you on the tour.
This area of Agra is home to a number of ancient Mughal monuments including the Gyarah Sidi and Humayun's Mosque, and on this short walk you will have ample time to explore these sights as well as interacting with the local people in the village of Kachpura. The walk ends at Metah Bagh from where there are stunning views of the Taj Mahal.
To find out more about a tailor-made holiday to India please speak to an India specialist directly on 01993 838 330.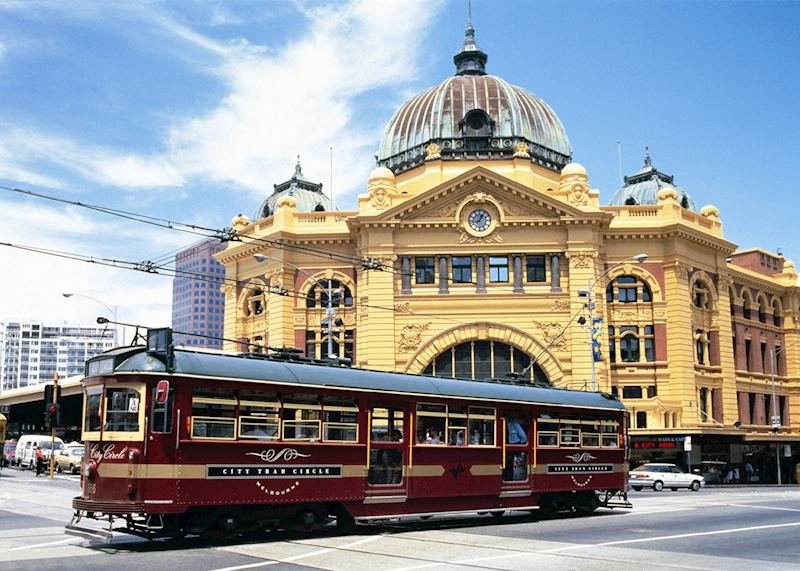 Architect's Tour of Melbourne
Melbourne has always had a diverse architectural heritage, ranging from internationally acclaimed cultural halls to Art Deco emporiums and commercial warehouses.
This walking tour with 'Hidden Secrets' is conducted by passionate guides, some of whom work in the industry. It offers the chance to discover a city that has really made a business of managing to mix the old with the new, and to observe Melbourne from varying heights.
To find out more about a tailor-made holiday to Australia please speak to an Australia specialist directly on 01993 838 810.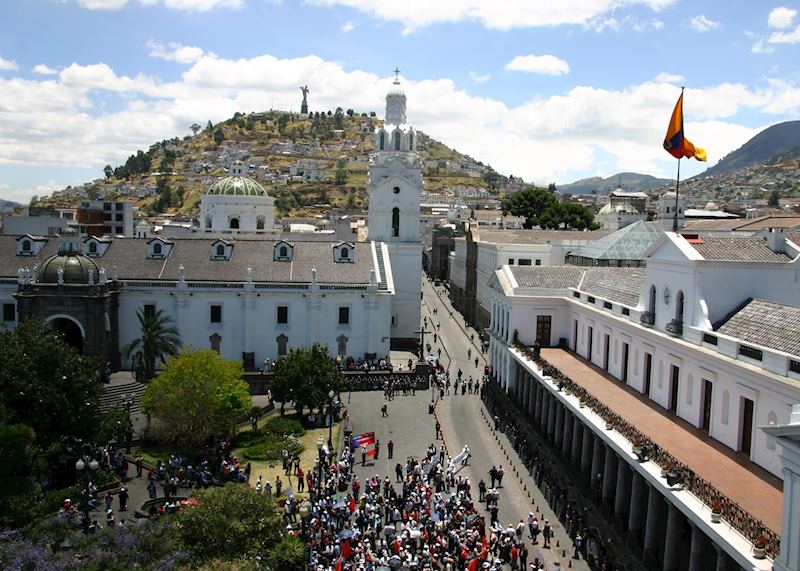 Quito's Sweets and Culinary Treats
The first part of this tour starts with a visit to a small artisan chocolate factory, where the chocolates are still made by hand. A family business that started 50 years ago producing pastry and dairy products, it has been producing chocolates for over 20 years. The visit includes a tour of the grounds and, of course, some tasting of the produce!
The next stop is at a local vegetable and fruit market. This provides a first hand introduction to Ecuador's varied fruit and vegetables, some of which you may not have seen before, and which your guide will explain. You'll also get the chance to learn how to pick out the best products and negotiate a fair price.
To further tantalise your taste buds, you will then head into the heart of Colonial Quito, where the tradition of sweets continues, exactly as they were made centuries ago. Here, you will have the opportunity to try quesadillas (cheese delicacies), mistelas (liquor-filled boiled sweets), colaciones (sugar coated peanuts), caca de perro (toasted corn coated in molasses), candied figs, squares of guava jelly, aplanchados, suspiros and many more sweet treats.
Finally, you will have the chance to lunch at the traditional cafeteria of the exquisite Plaza Grande Hotel, overlooking the main square. Lunch is accompanied by a traditional ceviche, which you can make for yourself.
To find out more about a tailor-made holiday to Ecuador please speak to an Ecuador specialist directly on 01993 838 655.