Shake off those winter blues with a look at destinations from around the world-famous for their spring blooms.
The clocks go forward this weekend, lambs are in the fields and flowers have started to appear in abundance; spring is definitely in the air.
Now is the time to shake off those winter blues. Below we have picked a number of destinations from around the world that are spectacular to visit during their springtime, when seasonal flowers are the main attraction.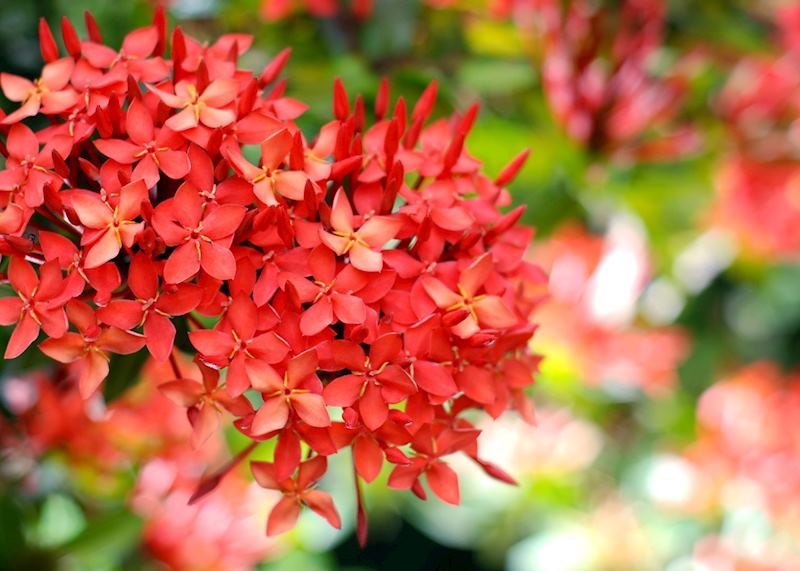 January: See the spring flowers in Vietnam
Due to its wonderful position in the centre of Lam Dong province, Dalat is surrounded by lakes, waterfalls, pine forests and flower gardens. Its mountainous location and cool climate makes it Vietnam's premier flower growing destination. The best time of year to see the range of orchids, roses and hydrangeas among other blooms that grow here, is during the spring months, with the annual flower festival taking place in December or January.
---
Discover more about tailor-made holidays to Vietnam
Call our Vietnam specialists on 01993 838 140 or contact us online.
---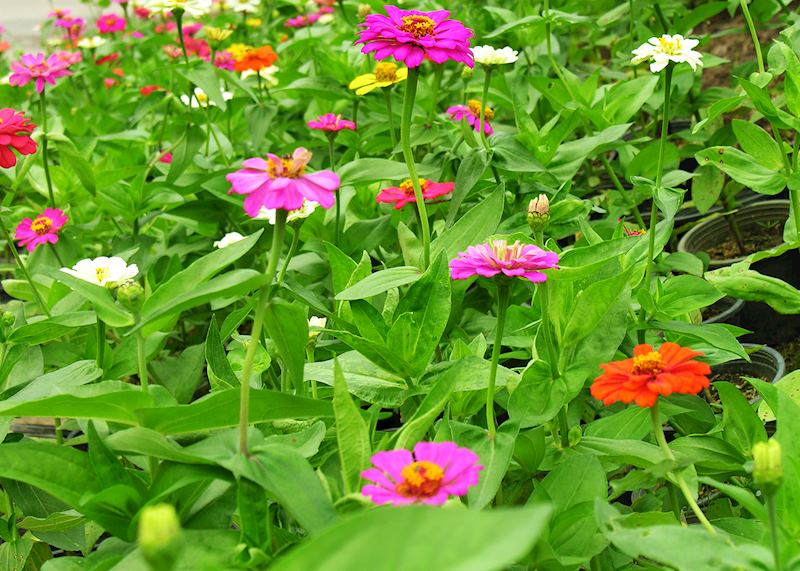 February: The Chiang Mai Flower Festival
Garden lovers, and in particular flower lovers who visit Chiang Mai in February, will be delighted to discover that it coincides with the annual Chiang Mai Flower Festival. The idea was first conceived in 1977 and this year marked its 36th year in existence. Should you be lucky enough to attend you will be greeted by dozens of floats decorated with carnations, chrysanthemum, tulips, as well as tropical flowers, including exotic orchids. The festival also corresponds with the city's natural flower bloom, so expect also to see yellow daoruang, red roses and purple orchids.
---
Discover more about tailor-made trips to Chiang Mai
Call our Thailand specialists on 01993 838 115 or contact us online.
---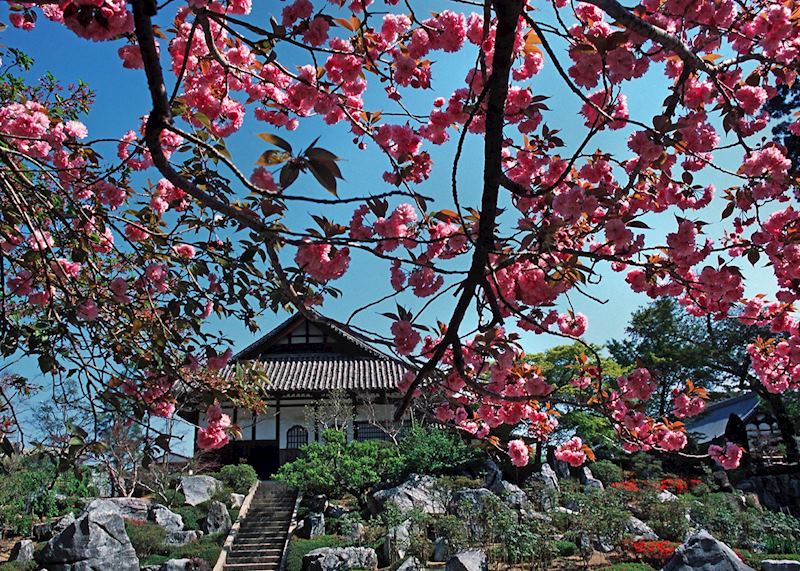 March: Japan's cherry blossom season
The world-famous cherry blossom season takes place throughout Japan's most famous cities and towns between March and April, and is undoubtedly one of the most spectacular and popular times of the year to visit the country. In late March Kyoto is one of the best places to view the cherry blossom, which has been celebrated in Japanese society for thousands of years.
---
Best place to see the cherry blossom: Kyoto
Call our Japan specialists on 01993 838 210 or contact us online.
---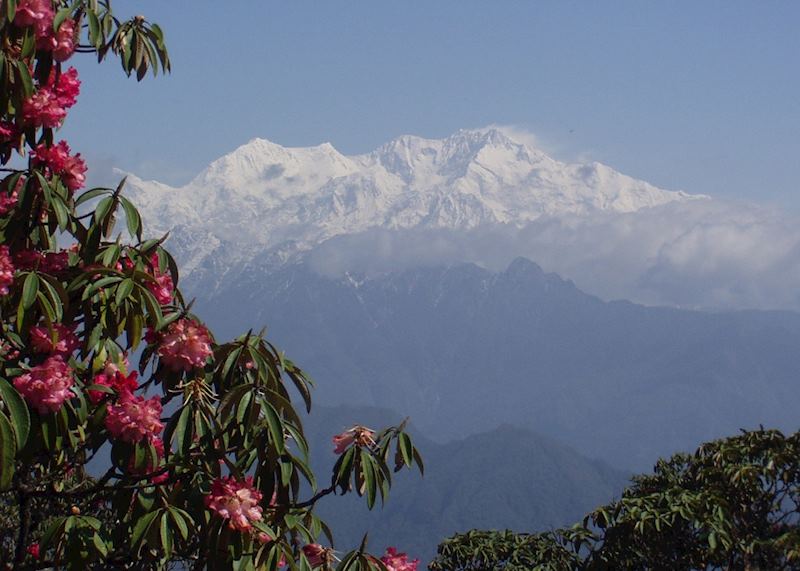 April: Nepal's rhododendron blooms
Nepal's spring season welcomes a stunning display of rhododendron blossoms and other flower blooms, making this a great time of year to visit. Although visibility is not as good as earlier in the year, the warm daytime temperatures and abundant flora and fauna mean visitors are never disappointed. With over 30 varieties of rhododendron to see, including the main tree variety and national flower rhododendron arboreum, the hills and gentle mountain slopes become awash with colour.
---
Best place to see the rhododendron blooms: Annapurna
Call our Nepal specialists on 01993 838 315 or contact us online.
---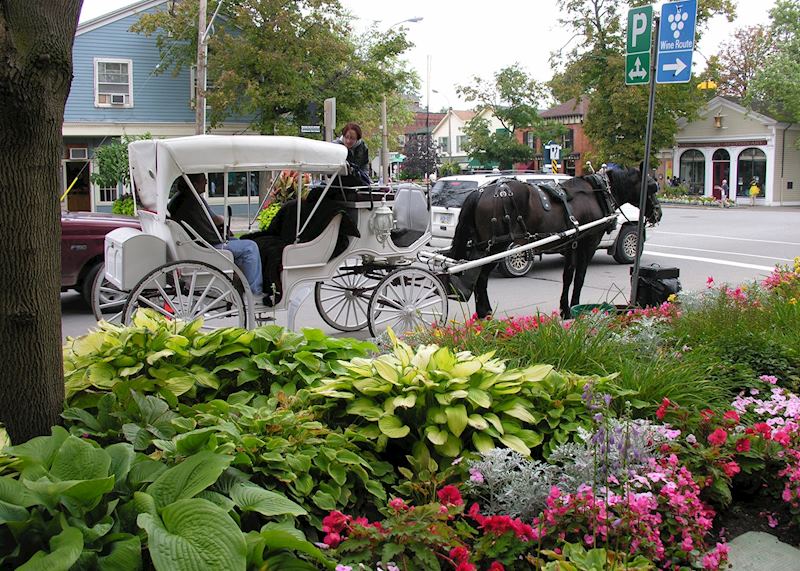 May: See the spring flowers in Canada
Set on Lake Ontario and the Niagara River, historic Niagara-on-the-Lake is a small but captivating town of historic buildings. Spring is a stunning time of year to visit this area as the blossoms on the flowers are all fully open and covering the landscape. Niagara-on-the-Lake's Queen Street is particularly popular, festooned with colourful flowers and window boxes. The tulip festival in Ottawa which takes place in May is also a must for anyone with a keen interest in flowers.
---
Best place to see spring flowers in Canada: Niagara-on-the-Lake
Contact our Canada specialists on 01993 838 700 or contact us online.
---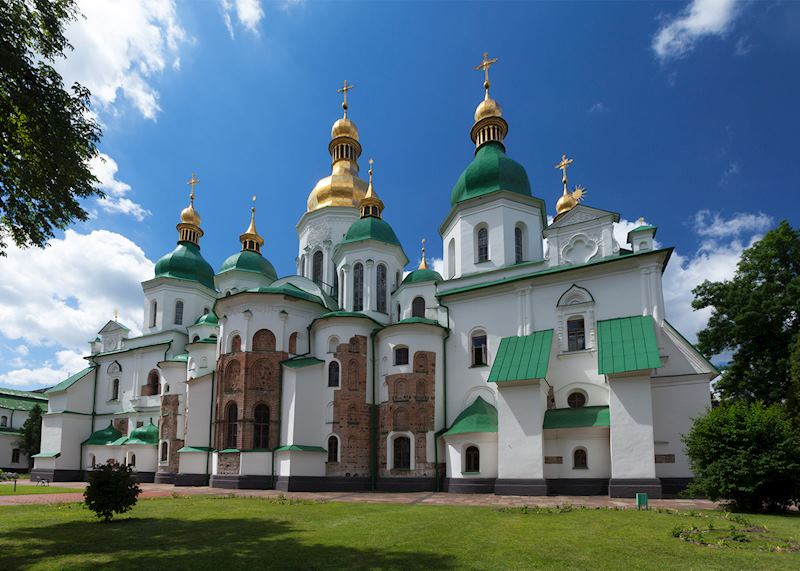 May: See the spring flowers in Ukraine
Spring is one of the best times to visit Ukraine — there is a wonderful atmosphere and a sense of reawakening after a long cold winter for both people and nature. The fruit trees are in full bloom from April, and if you visit the capital Kiev in May, you will witness the blossoming of beautifully fragrant chestnut trees, which are the symbol of the city. During the last weekend in May an annual celebration — Kiev Day — is an important event in the country's calendar, with numerous open-air folk performances taking place, traditional arts and crafts on sale and lots of festivities in the streets.
---
Best place to see spring blooms in Ukraine: Kiev
Call our Ukraine specialists on 01993 838 245 or contact us online.
---
May: See the spring orchids in Peru
In April and May, after the rains in Peru, when things are green, orchids can be found in abundance around Machu Picchu. The Inkaterra Machu Picchu Pueblo hotel at the base of Machu Picchu is a particularly good spot to view these beautiful blooms, where hummingbirds are also plentiful. The Orchid Trail on the grounds of Inkaterra Machu Picchu Pueblo Hotel has a collection of 372 identified species in situ and ex situ, including some of those linked to the Incas.
---
Best place to see the orchids: Machu Picchu
Call our Peru specialists on 01993 838 620 or contact us online.
---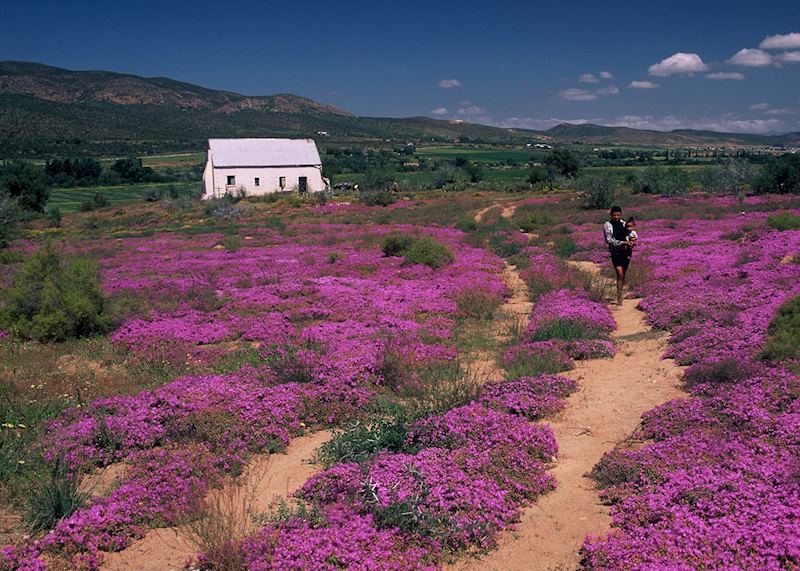 September: See the spring flowers in South Africa
Namaqualand describes an area up the coast from Cape Town, to the Namibian border, and extending some way inland. It is a high plateau that seems inhospitable, but once a year, after the winter rains, there is a springtime explosion of wildflowers. This occurs some time from mid-August to mid-September, and by its very nature is unpredictable but worth the effort to try and see.
---
Best place to see spring flowers in South Africa: Namaqualand
Call our South Africa specialists on 01993 838 550 or contact us online.
---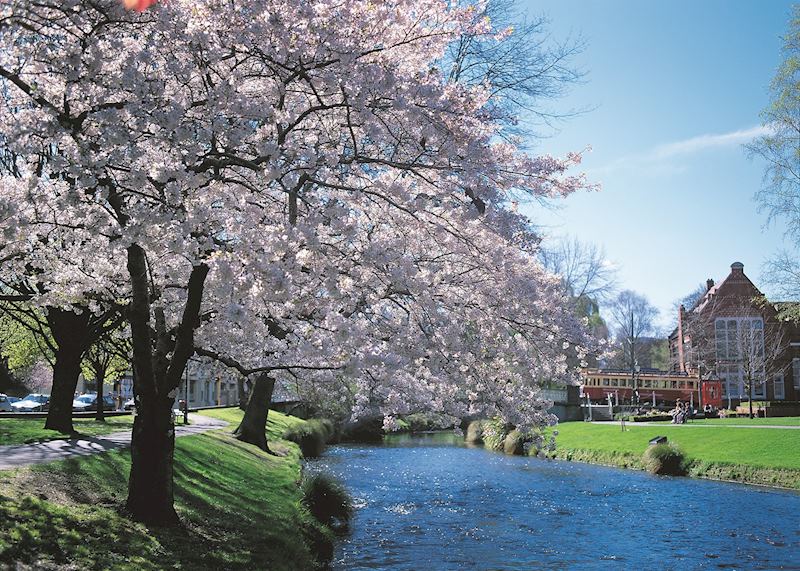 October: Experience spring in New Zealand
Spring in New Zealand falls between September and November and visitors during this time can expect anything from cool, frosty mornings to warm, sunny days. The South Island is particularly good to visit during the spring as the snow still lies on the mountains while spring flowers are in full bloom. Spend time in Christchurch for a true appreciation of New Zealand's spring, where daffodils can be seen in abundance.
---
Best place to see spring flowers in New Zealand: Christchurch
Call our New Zealand specialists on 01993 838 820 or contact us online.
---