Our top multi-country trips for 2020
While you're exploring South America's thriving cities, why not pop across the border to Uruguay's sleepy vineyards? Journey from the Serengeti's vast plains into Rwanda's forested mountainscapes, or from North Vietnam's secluded bays into Siem Reap's temples. Alternatively, discover the similarities between Lisbon's spindly alleyways and Morocco's medinas.
Below, we've highlighted several trip ideas that might inspire you to combine two or more countries for a more varied travel experience. And, you'll earn extra bragging rights as you collect those additional passport stamps.
Brazil, Argentina and Uruguay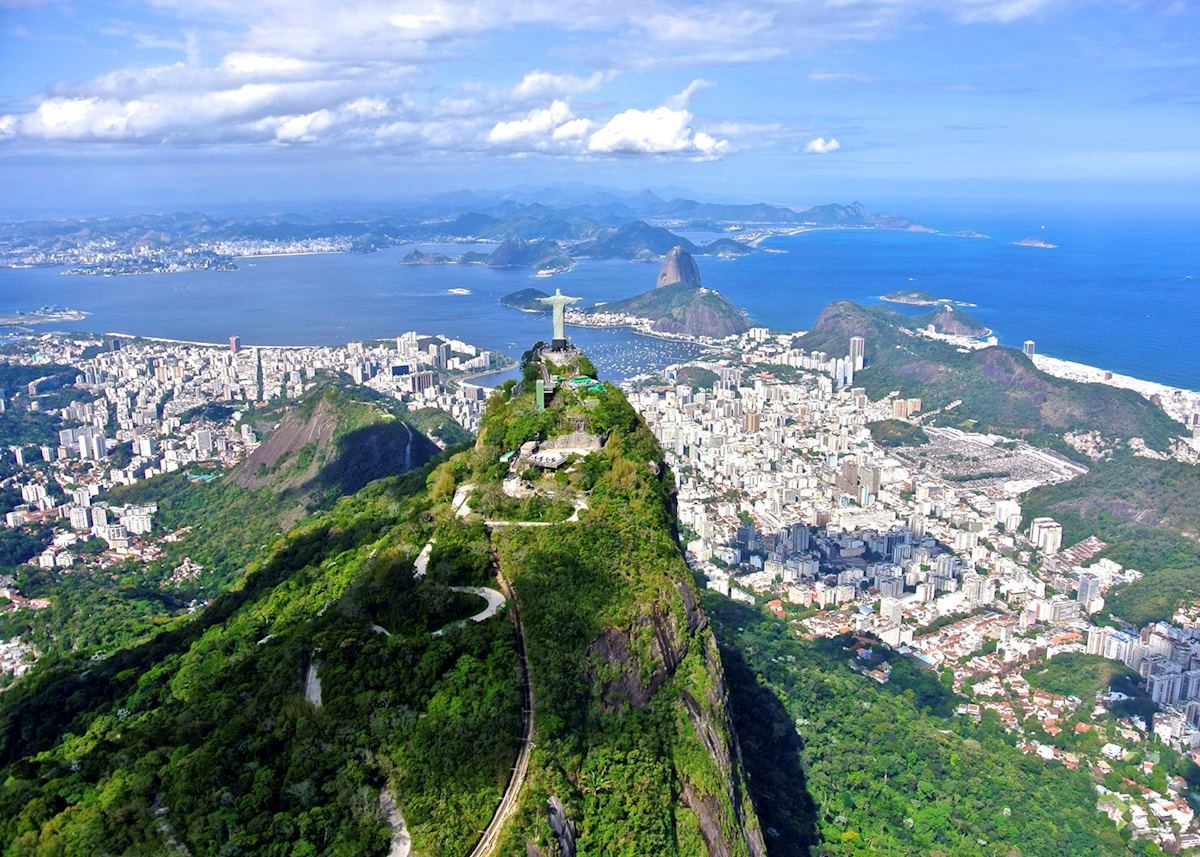 Rio de Janeiro, Brazil
Number of passport stamps: Three
Nestled between Brazil and Argentina sits the often-overlooked country of Uruguay. Yet, its Portuguese colonial towns and remote winelands rest only an hour's ferry ride from Buenos Aires and provide a contrast to life in Latin America's thriving cities.
On this trip, enjoy sizzling backstreet asados (barbeques), tango and live music spilling out onto Buenos Aires' streets before reaching Rio's Copacabana beach. Stop at the continent's deafening natural wonder — Iguaçu Falls — straddling the Brazil-Argentina boarder, and sip wine in the Uruguayan winelands.
We recommend:
Staying at the Belmond Das Cataratas, on the Brazilian side of Iguaçu falls. This hotel grants you private access to the falls once the national park has closed.
Visit Jesuit ruins in Uruguay followed by time on the country's coast sampling Carmelo's wineries.
Explore Rio with the help of a local. Take a street art tour with a graffiti artist or peruse the city's markets with a guide, before going to a local home for a Brazilian cooking lesson.
Get me there: start designing your trip to Brazil, Argentina including a stay in Uruguay using this 11-day itinerary for inspiration.
Morocco, Spain and Portugal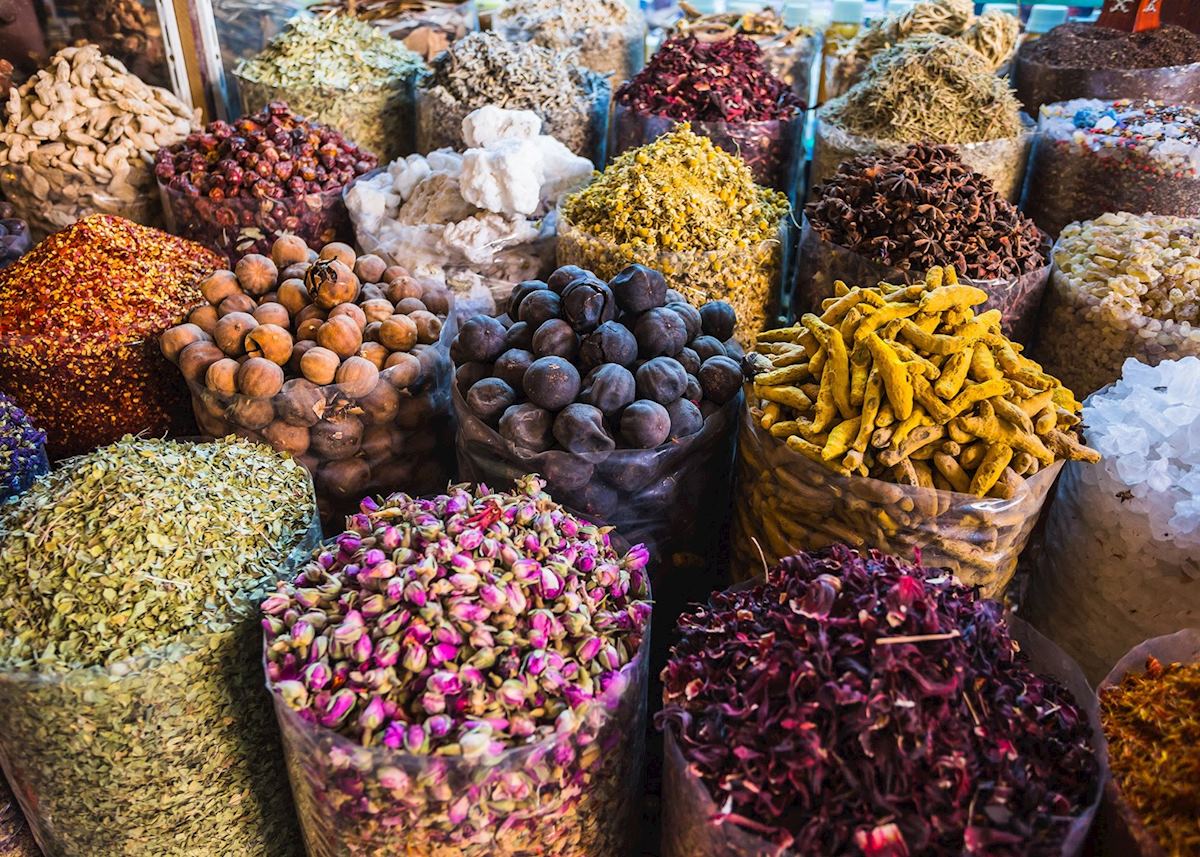 Herbs and spices, Marrakesh
Number of passport stamps: Three
At the height of its power, the sprawling Umayyad Caliphate ruled over 33 million subjects, stretching from Lisbon to modern-day Pakistan. One of the largest empires ever to exist, it left a visual legacy across southern Spain and Morocco.
It's simple to trace the thread of this once-great empire through both countries. In the spice-scented souqs of Marrakesh, you can watch artisans create tiles using traditional methods. Then, in Granada, tour the Alhambra to see similar tiles fitted together to cover the palace complex in intricate, geometric decorations.
To extend the trip, consider spending a few days in Lisbon, where the influence is more subtle but still evident in the tilework. The city's blue-and-white azulejo tiles have their roots in the Islam tradition. Look for them in the churches and train stations, as well as the Alfama district, where the tight, narrow alleyways echo the tangled streets of Marrakesh's medina.
We recommend:
Get me there: It's easy to add a few days in to this ten-day suggested tour through Morocco and Spain.
Tanzania and Rwanda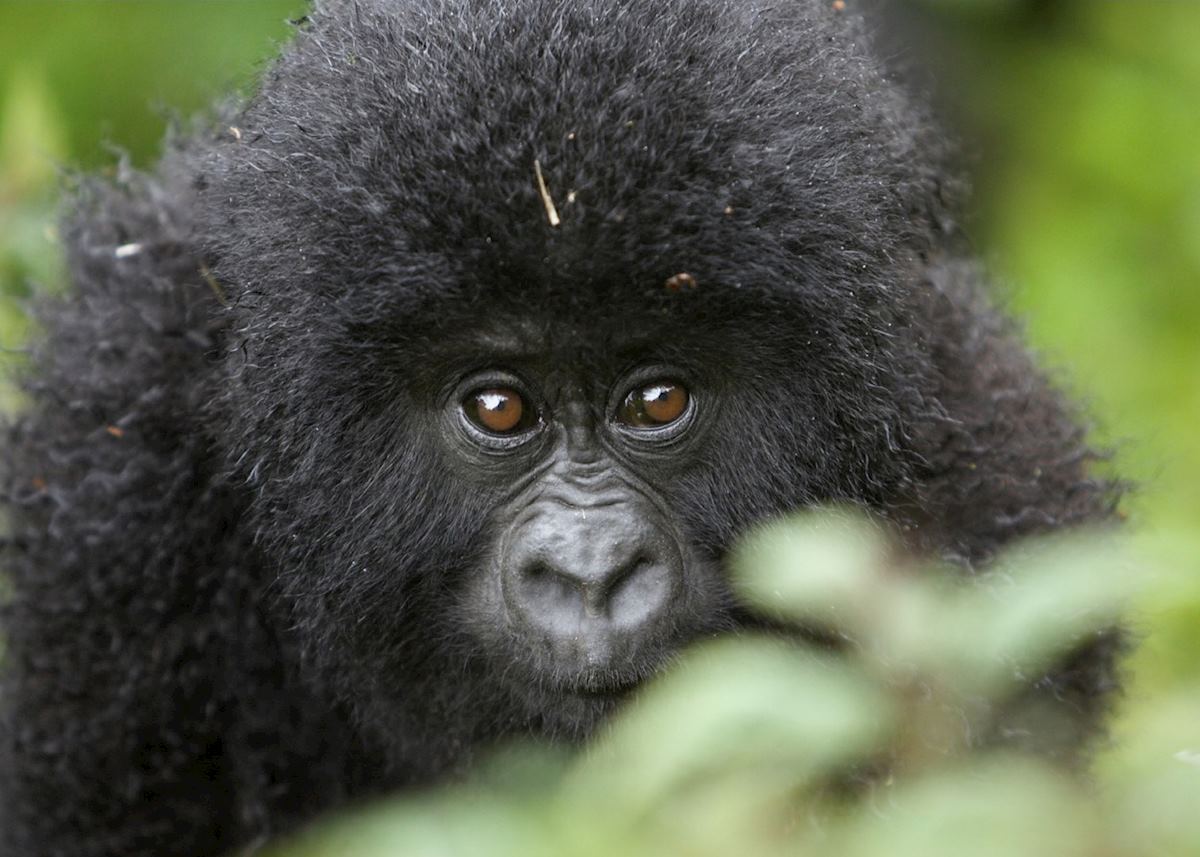 Volcanoes National Park, Rwanda
Number of passport stamps: Two
Spending time in the presence of mountain gorillas is something few people get to experience. As you trek through the tangled jungle of Rwanda's Volcanoes National Park, anticipation builds and every movement in the trees sparks hope of a sighting. Finally, you come across a troop, munching on leaves, playing in the branches or sleeping. It's an experience unlike any other.
Gorilla tracking is easy to tag on to a wider trip. The proximity of Tanzania's Serengeti, around four hours away by light aircraft, means you can contrast its horizon-reaching plains with Rwanda's rainforest-coated mountains.
You have a chance of seeing all the Big Five here on twice-daily game drives, plus cheetah and the huge herds of wildebeest and zebra that make up the Great Migration.
We recommend:
Taking a bush walk in the Serengeti to focus on wildlife you'd otherwise miss on game drives, from birds and reptiles to insects and plant life.
Staying at Sayari Camp, whose proximity to the Mara River gives you front-row seats to the Great Migration's most dramatic moments.
Get me there: Our 12-day trip idea takes you through northern Tanzania's best wildlife areas, including the Serengeti, followed by three nights in Rwanda.
Nepal and Bhutan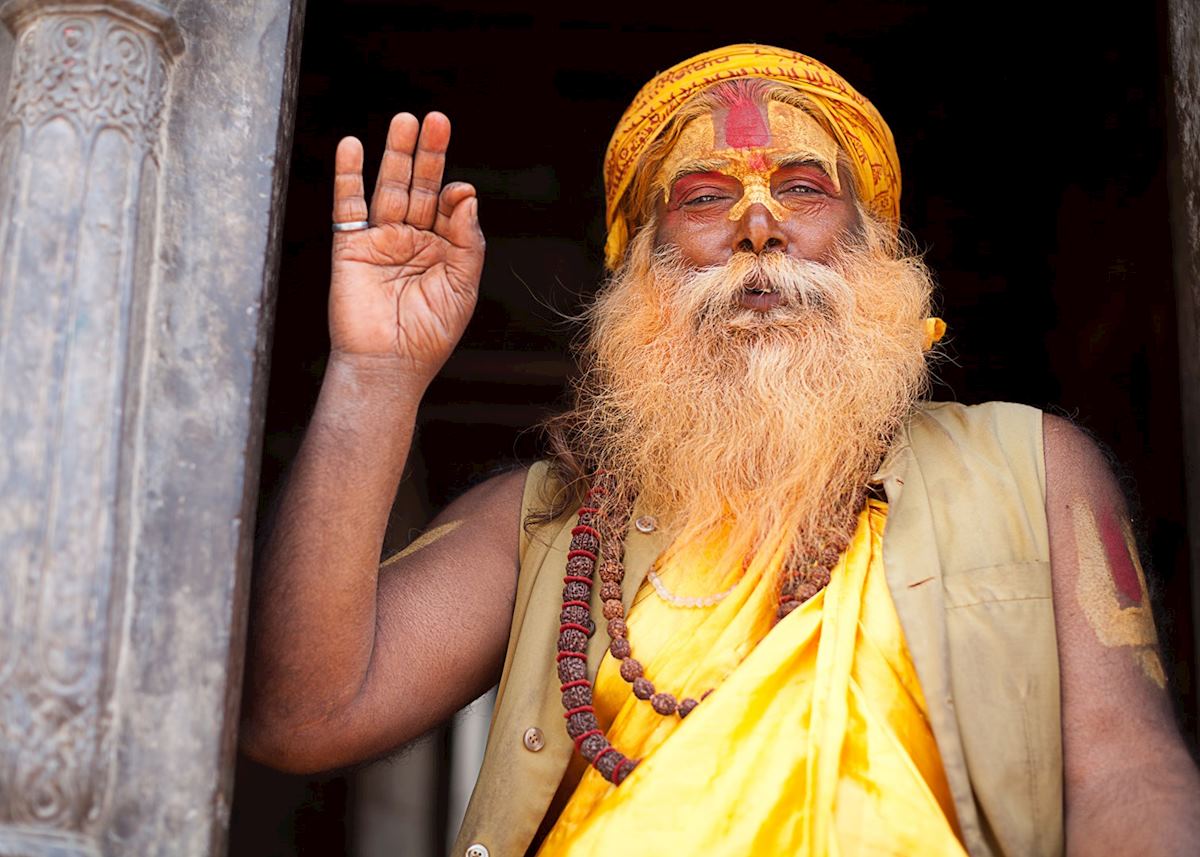 Pashupatinath Temple, Kathmandu
Number of passport stamps: Two
Dominated by the Himalaya, Nepal and Bhutan are a short flight apart, and make a convenient pairing for an introduction to the mosaic of landscapes and cultures that exist beneath the world's highest peaks.
Arriving in Kathmandu, you'll start by exploring its warren of temples, palaces and Buddhist monasteries before flying on to Paro. From here, you can hike a forest trail to visit Taktshang Monastery (often translated as Tiger's Nest Monastery), which clings to a sheer cliff overlooking the valley.
You'll then pass through terraced landscapes dotted with 17th-century dzongs (fortresses), medieval temples and tiny villages, before stopping off at Thimpu — home to Bhutan's royal family. Crossing the lofty Dochu La mountain pass, you'll drop into the Punakha valley, where you'll visit one of Bhutan's most idyllic dzongs.
We recommend:
Walking the 365 steps to the Swayambhunath Temple, nicknamed the 'monkey temple' in reference to the cheeky langurs that accompany you on your way up.
Pay Chimi Lhakhang temple a visit before reaching Punakha. It can't be reached by road so your guide will lead you on a short walk through rice paddies.
Nepal celebrates public holidays and festivals with enthusiasm, but avoid the crowds by visiting some of its smaller festivals.
Get me there: Our sample itinerary takes you to the vibrant metropolis of Kathmandu before exploring the diverse landscapes of Bhutan.
Australia and New Zealand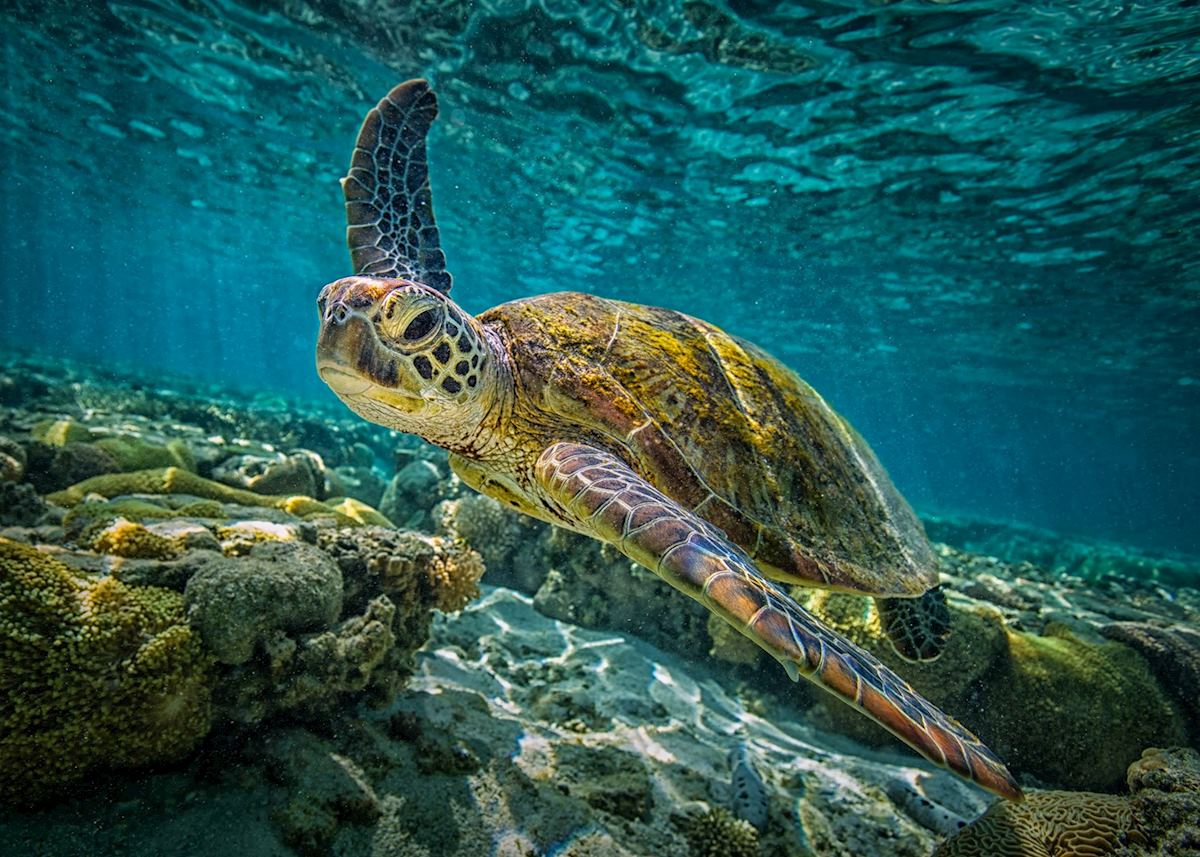 Green turtle, Great Barrier Reef
Number of passport stamps: Two
From Sydney's glossy waterfront and secluded corners, we suggest venturing to the Australian Outback, with its dusty red rock formations and Aboriginal art. A short flight later and you can reach tropical North Queensland's palm-fringed beaches, overlooking the Great Barrier Reef.
While you've made it as far as Australia, why not extend your trip to visit New Zealand? From Rotorua's gushing geysers and caves sprinkled with glow worms to Blenheim's rolling vineyards and the blue-tinged Fox Glacier, we find that no two days look the same.
We recommend:
Visit the Field of Light, Bruce Munro's installation at Ayers Rock, which uses 50,000 solar-powered bulbs to illuminate the Outback at night.
Find quieter snorkeling spots in the Great Barrier Reef, sailing on a small catamaran.
Take a private tour of relics that are too precious to go on display at Wellington's Te Papa Museum, accompanied by a Maori guide.
Get me there: Use this itinerary suggestion combining Australia and New Zealand to start creating your ideal trip.
Laos, Vietnam and Cambodia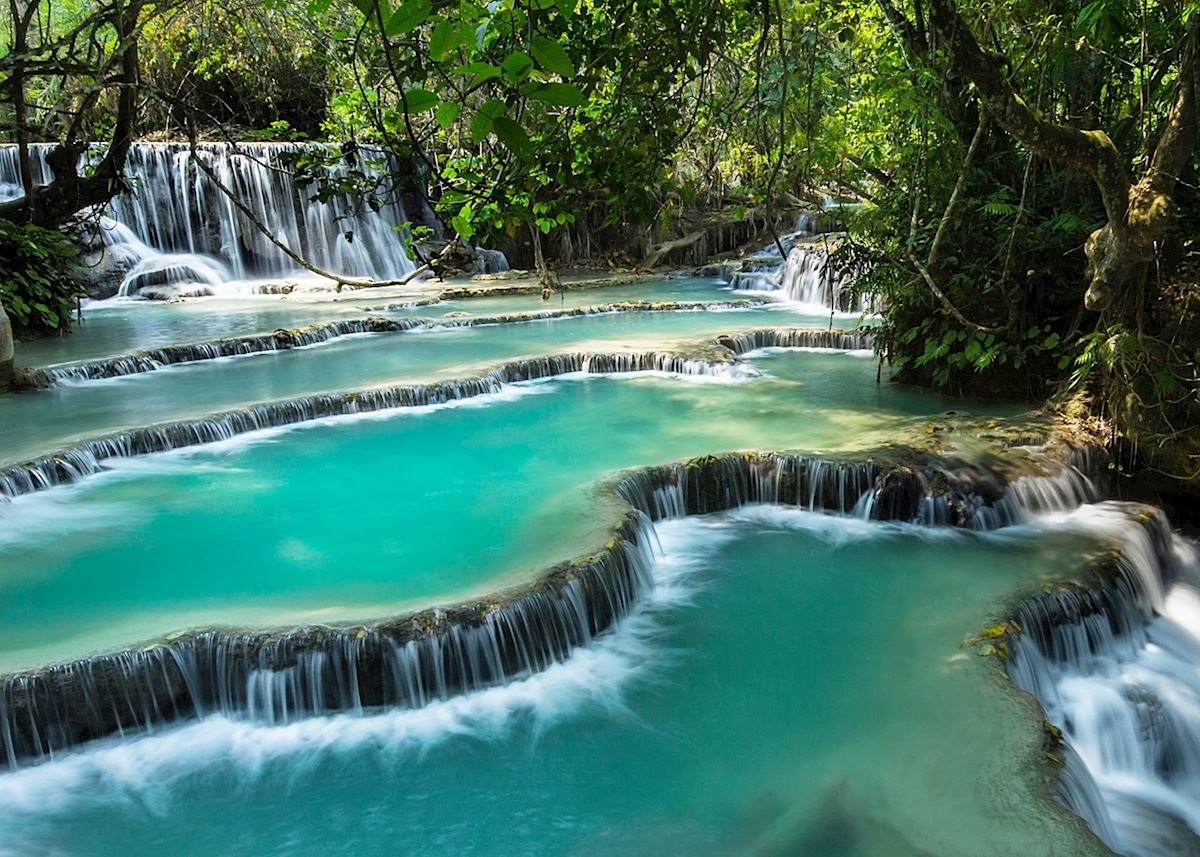 Kuang Si Waterfall, Luang Prabang
Number of passport stamps: Three
The proximity of Laos, Vietnam and Cambodia make the logistics of combining them into a single trip straightforward enough for families seeking a multi-country adventure.
Arriving in Luang Prabang, the former capital of Laos, you'll start by exploring the town's patchwork of gilded temples and Indochinese villas before heading out to the Mandalao Elephant Conservation to see its gentle giants up close.
Crossing the border into North Vietnam, you'll explore the secluded landscapes of Lan Ha Bay by kayak and bike, before heading South to try your hand at traditional farming in Hoi An. Your journey ends in Siem Reap, gateway to Cambodia's Temples of Angkor, where your guide will take you on a scavenger hunt of the temples of Angkor Thom by tuk tuk.
We recommend:
Avoid the crowds and enjoy an early morning picnic breakfast at the three-tiered Kuang Si Falls located in the countryside outside Luang Prabang.
Explore Hoi An's old town by foot with a local guide. You'll visit some of the merchant houses and Chinese assembly halls tucked away in the back streets, and cross the Japanese Covered Bridge — a landmark so recognisable it features on the city's official seal.
The scavenger hunt in Angkor Thom is a highly interactive way to explore its temples. Your guide will help you find your way as you answer questions, search for clues and take photographs of some little gems along the way.
Get me there: Start designing your trip to Cambodia, Laos and Vietnam using this itinerary for inspiration.