We've always specialized in private experiences. But now, more than ever, as you look to spend time away with those closest to you, privacy has become top priority. To help, our specialists have hand-picked the best private stays from around the world, which we can reserve for your exclusive use. You could sip mint tea from the rooftop of your own riad in Marrakesh, barbecue on the veranda of a private Hawaiian beach house, or strike out into the Scottish wilderness from your rural cottage.
Each property can be included as part of a wider trip created with your seclusion in mind, from the guided experiences arranged solely for you to the private drivers who escort you.
Cozy nights by the fire in the Cairngorms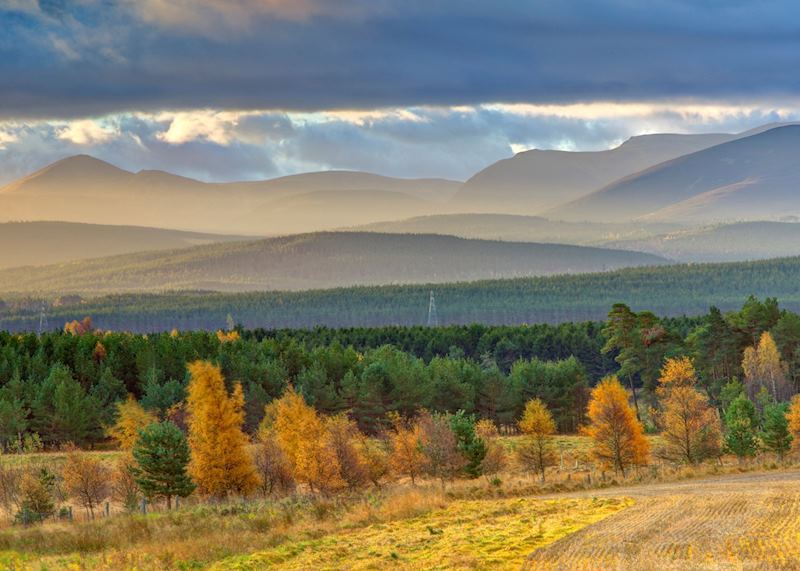 Tucked in a grassy glen that leads to the River Spey, The Boat House looks out across the pine forests of the Cairngorms. From the outside, the whitewashed walls, ancient rowan tree — traditionally planted to protect homes from witchcraft — and cobbled yard reflect the cottage's rural Scottish heritage. Cross the threshold and you'll find log fires and a traditional cooking range, as well as luxuriously finished interiors and enough 21st-century touches to make this a sumptuously comfortable Scottish escape.
Why unpack here?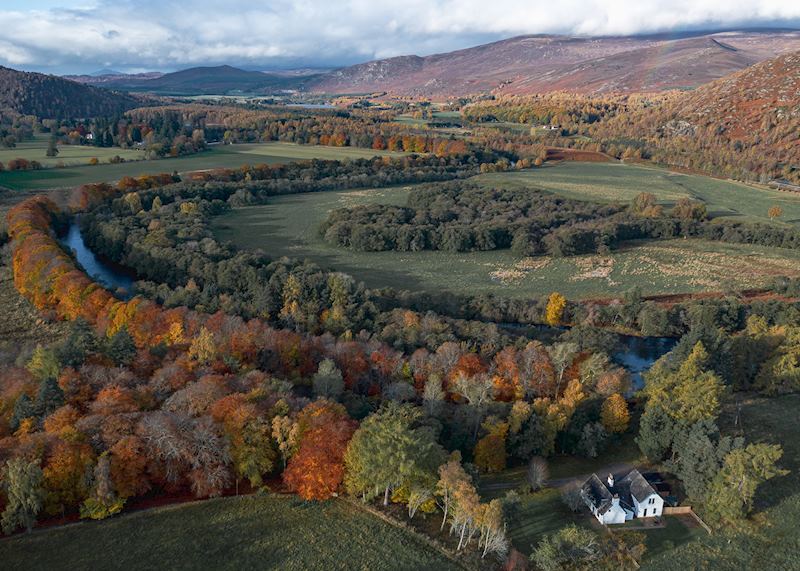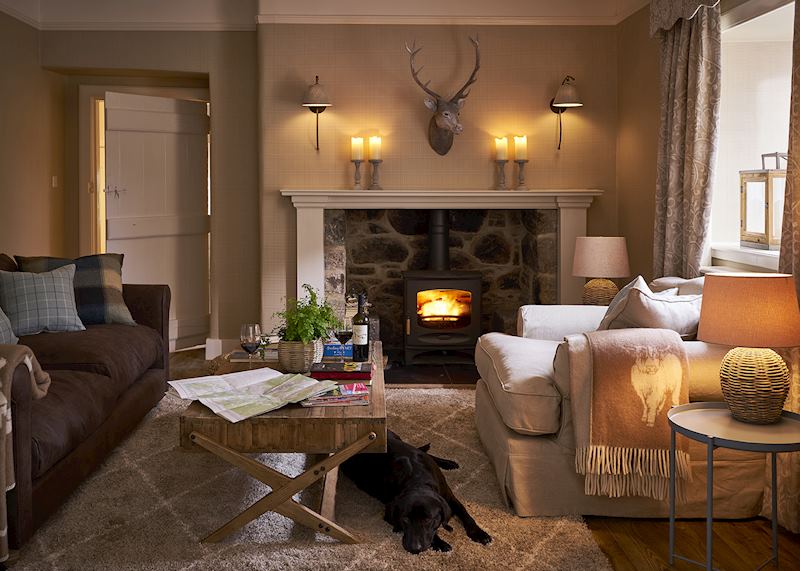 With a fire-lit snug, featherdown king-sized beds, and an open-plan kitchen at the heart of the cottage, this is a real home-away-from-home — with a touch of luxury. The master bedroom has an en suite bathroom with a freestanding tub with views across to the Monadhliath Mountains, while the living space converts into your own Highland cinema experience. Sleeping up to six people, there's plenty of space, with a dining room that opens out onto the garden and expansive tree-peppered grounds.
The best bit?
The wild, secluded landscape. The ancient forests, sweeping glens and glossy lochs of Rothiemurchus, a 16th-century Highland estate, have been painted, sung about, photographed and fought over for hundreds of years. Whether you choose to admire the views from the relaxing comfort of a snug window seat or head out to explore, it's easy to see how the surrounding wilderness has inspired so many.
While you're here...
Explore one of the country's largest remaining strands of ancient Caledonian forest on a private tour with a countryside ranger. There's a chance of spotting an array of wildlife, from hairy coos (local lingo for Highland cows) to ospreys and wildcats.
Views across the Medina in Morocco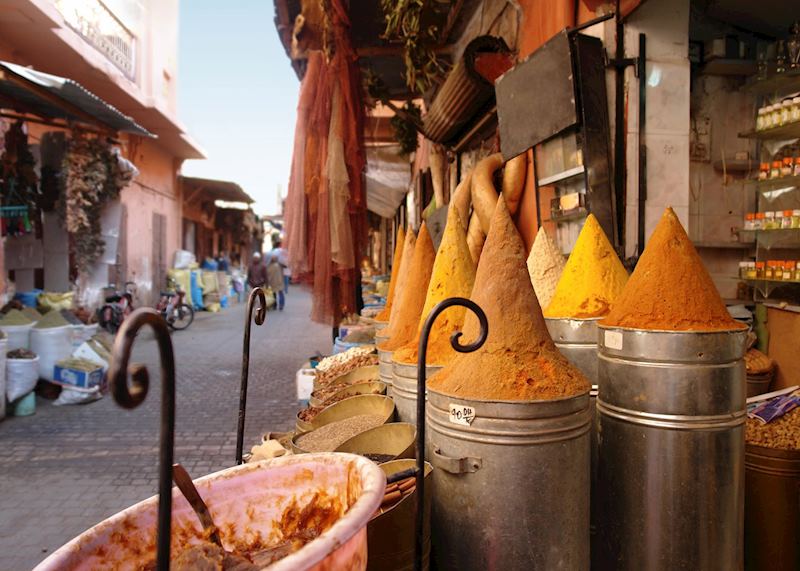 You'll need a guide to navigate you through the warren of rose-walled alleyways that lead to Riad Ilayka, a traditional riad in Marrakesh's medina quarter. Once you step into its sunlit-dappled courtyard, you're immediately in your own private Moroccan oasis — a tranquil escape decorated with handwoven rugs and carved antiques that reflect the rich culture of its surroundings.
Why unpack here?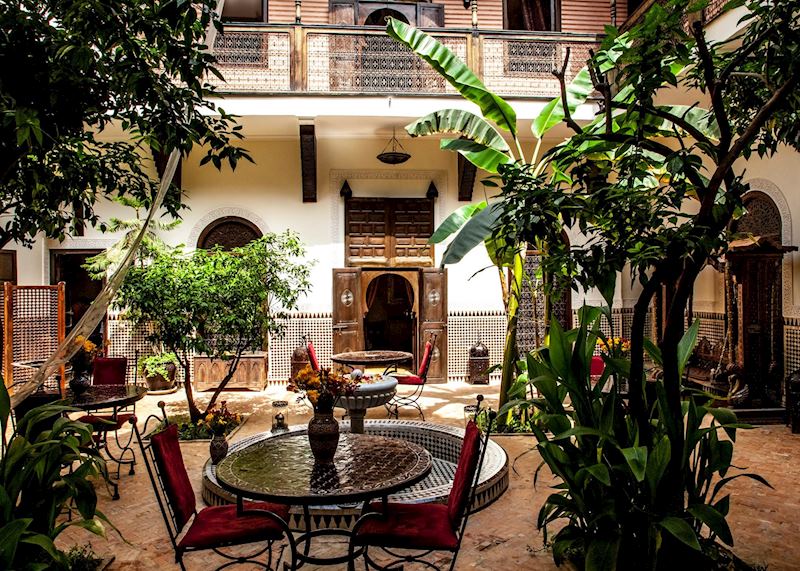 Marble fountains decorated with fresh rose petals, delicately carved doorways and ceilings rich with gilded patterns… every surface in this lovingly decorated riad creates an authentically Moroccan atmosphere. Each of the seven double rooms is more like a suite, with its own cushioned seating area or lounge and an en suite bathroom that gleams with traditionally patterned tiles.
The best bit?
With one of the highest roof terraces in the medina, Riad Ilayka looks out across the amber rooftops to the Atlas Mountains — a view best observed with a cup of mint tea from the cushions of the riad's turret. Whether you choose to explore the city or simply soak up the views, it's an ideal way to get your bearings. Up here, between the citrus trees, you'll also find a solarium with day beds for lazing in the sun, and a traditionally tiled Jacuzzi.
While you're here...
Head out onto the surrounding Atlas Mountains with a private guide and driver, for a hike through the terracotta-earthed Ourika Valley, which can be arranged as part of a seven-day trip through Morocco.
'Ohana' refers not only to your relatives, but to anyone you consider part of your family, and is an important part of Hawaiian life. The Haena Beach House is laid out with families or groups of friends in mind — you'll find a dining room and lounge that's spacious enough for everyone, as well as five double bedrooms, each with a private bathroom. Outside, a series of lanais (traditional Hawaiian verandas) wrap around the property, opening out onto a barbecue deck with plenty of space for alfresco meals, sunbathing and morning coffee.
Head deep into the jungle on a private guided hike through Kauaʻi's rugged terrain, which we can arrange as part of a seven-night trip to Hawaii. Passing eucalyptus trees, waterfalls and delicate wild orchids, you'll be rewarded with views of Mount Wai'ale'ale, one of the island's highest peaks.
Your own house in the Kenyan bush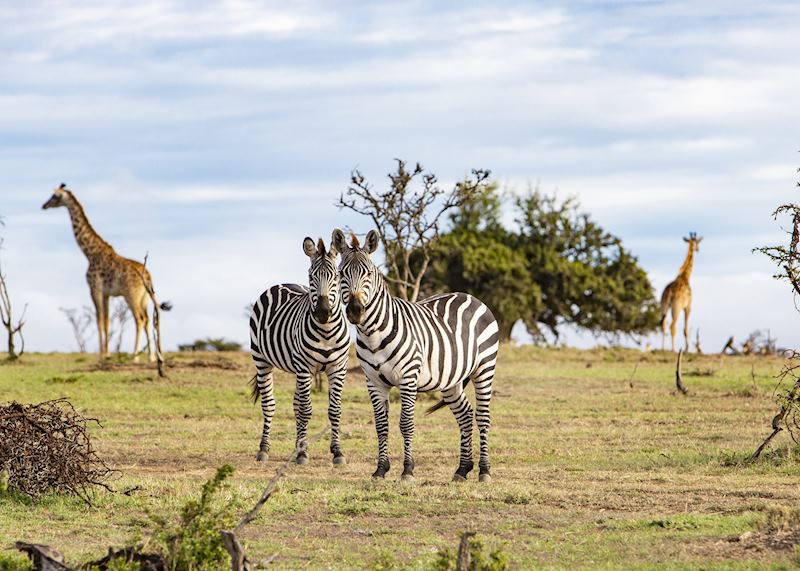 Cradled in the Masai Mara's Lemek Hills, the Mara Bush Houses take the exclusivity of a safari one step further. Acacia House and Mara House provide you with your own fully staffed residence, complete with a private safari vehicle and guide, a pool for relaxation between game viewing, and a dedicated chef to cook meals to your taste. And, with just a handful of other camps and lodges within the private Mara North Conservancy, you'll barely see another vehicle on the plains.
Why unpack here?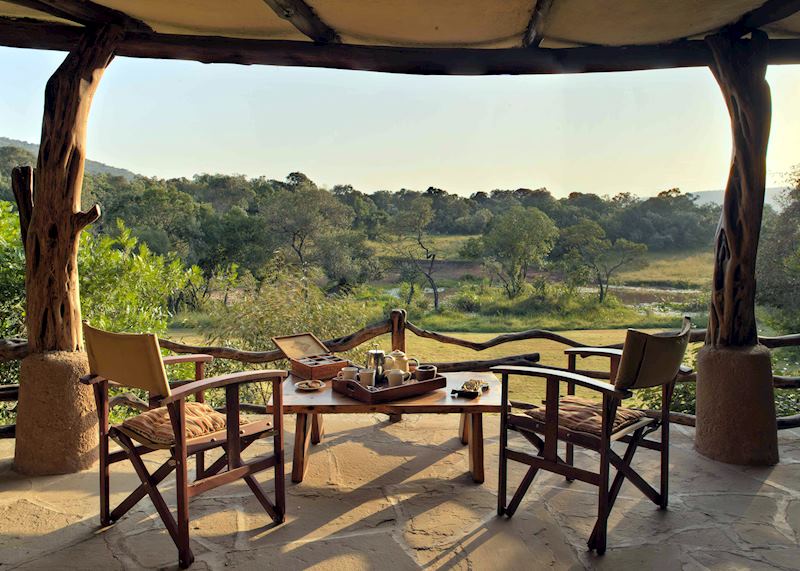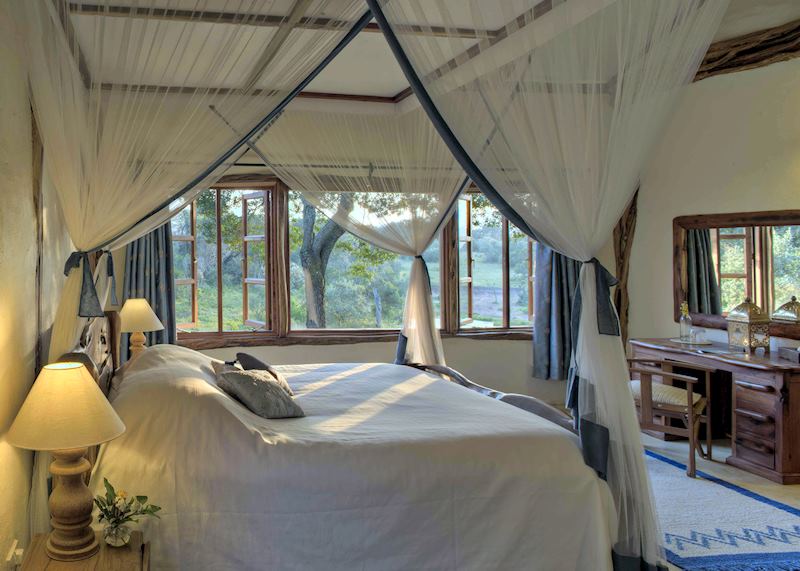 While most safari camps are small in size, it's rare you'll have the entire place to yourself. Whether you reserve both three-bedroom properties or stay in just one of them, you can luxuriate in complete privacy. And, with no other guests to consider, you set your own schedule.
You could rise early for a bush walk or game drive, pausing for a freshly made breakfast out in the wild. Or, enjoy a languid day relaxing by the pool, watching all manner of animals come to quench their thirst at the nearby waterhole.
The best bit?
The wildlife is what you come for. Your location in the Maasai-owned Mara North Conservancy, bordering the main reserve, is one of the best in Kenya. Wildebeest dot the plains in their thousands — part of the herds that form the Great Migration, lion prides yawn beneath acacia trees and huge bull elephant create bumps on the horizon.
While you're here...
Slip out at night for a game drive by flashlight, looking out for nocturnal species and predators hunting under cover of darkness.
Glass-fronted opulence on the Adriatic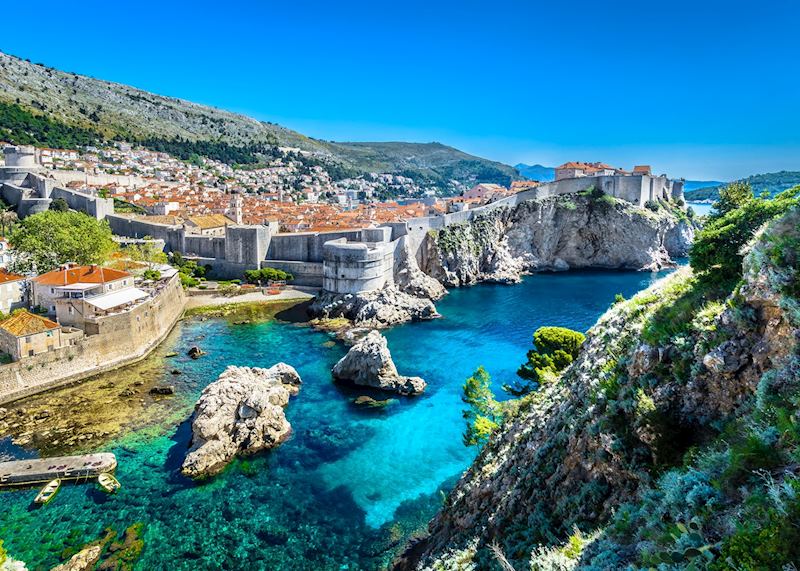 As close as you can get to the piercing-blue waters of the Adriatic without being lapped by them, Villa Amelie is a six-bedroom contemporary villa that sits confidently on the rocky shoreline northwest of Dubrovnik.
Spanning three floors, it has a sleek style both inside and out, with full-length glass windows and doors drawing your eyes seaward. When not out exploring the walled city, you can relax in the Finnish sauna, dine out on the terrace or soak in the infinity pool overlooking the forested coastline.
Why unpack here?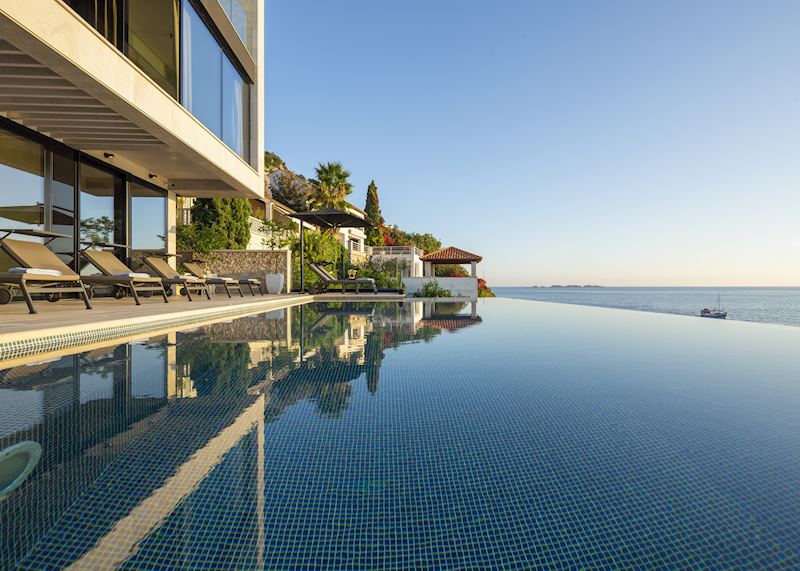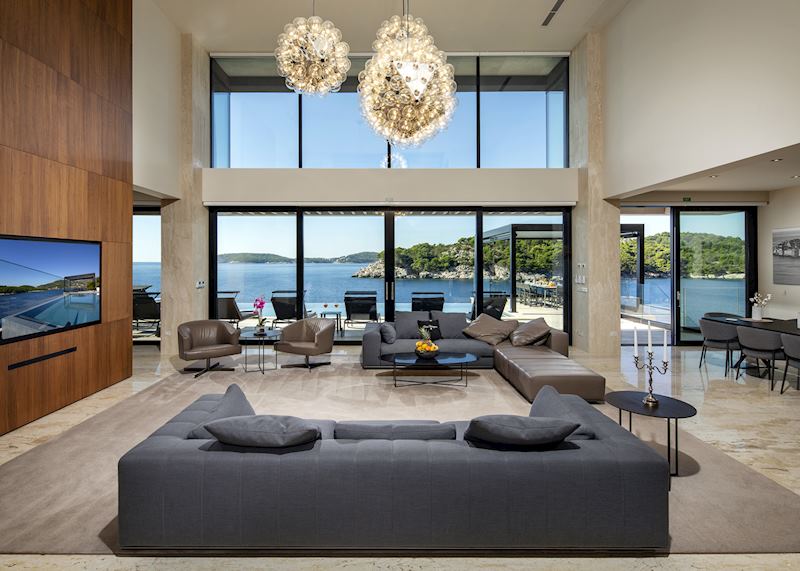 With a huge marble-clad kitchen and steps leading down the tiered terrace to your own boat dock, this is an all-frills stay. The entire property oozes sophisticated glamour, whether you're unwinding with a book in the library or watching the sunset over dinner. A professional team of staff are on hand should you need anything more.
The best bit?
You'll likely spend most of your time out on the back terrace, where you can stretch out on a lounger or float gently in the infinity pool watching the glittering waves. If you can drag yourself away from your villa, Dubrovnik's Old Town is just 15 minutes away by car.
While you're here...
As part of a seven-day trip to Croatia, you could take a private boat trip around the Elaphiti Islands, exploring the sheltered bays, hidden coves and pebble beaches that dot their coastlines as your captain fills you in on the archipelago's history.
The freedom of the open ocean in Miami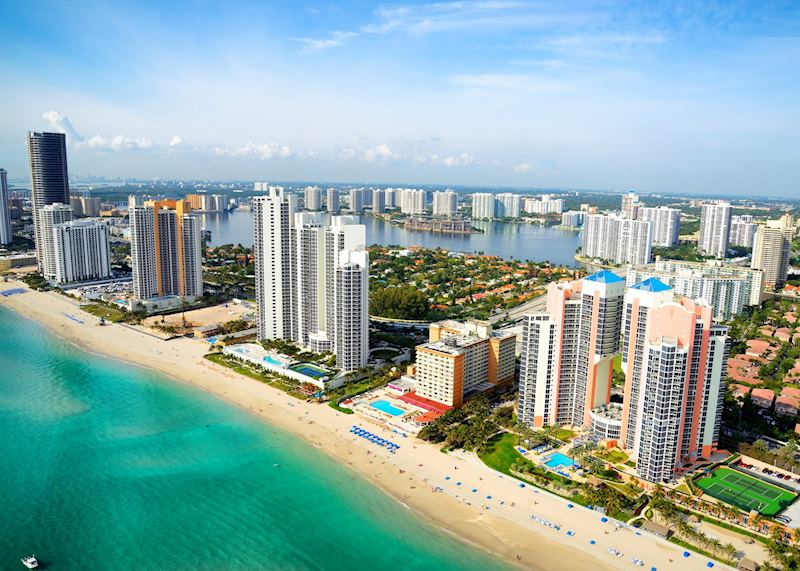 Arguably, one of the best things about having your own private residence is the freedom to do as you like. The M.Y. Panthera lets you go one step further, and sail where you like. This sleek motor yacht is based in Miami, but once you've stepped aboard, it's up to you: along the Florida Keys, marina-hopping around Miami or striking out to The Bahamas?
With an on-board chef briefed to prepare your favorite meals, a crew to meet your every whim and supremely comfortable staterooms, this is as luxurious as any top-class stay, with a sense of seclusion that's hard to beat.
Why unpack here?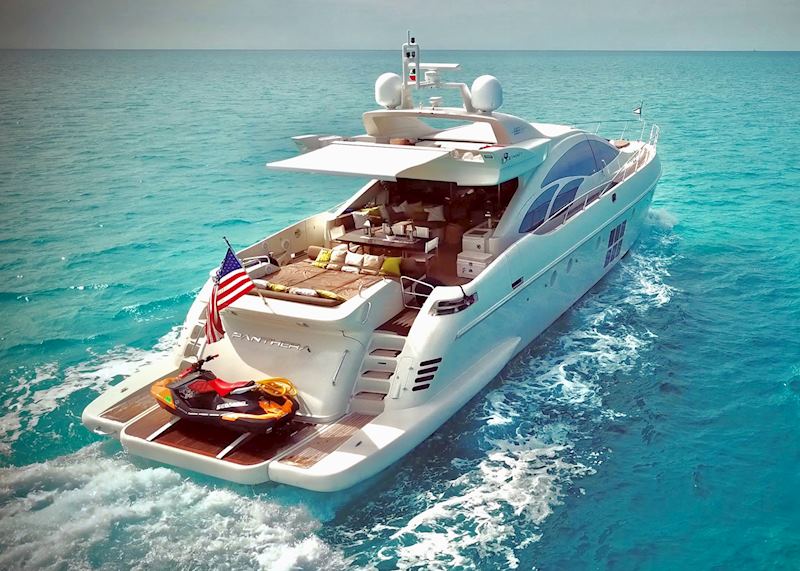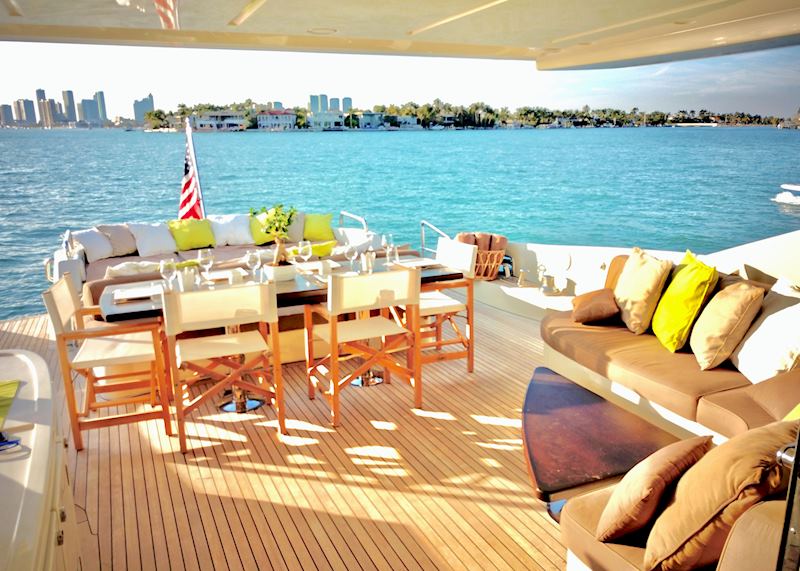 Each of the four glossily furnished staterooms is a comfortable place to wake, but you're unlikely to spend much time below deck. The focal point is the rear-deck, a padded lounge area with space for alfresco dining and an in-built music system — with chilled drinks within arm's reach. To the bow is the day-bed-style fore deck, angled perfectly for laying in the sun while watching for the flick of a dolphin's fin in the waves.
The best bit?
Whether you like to spend your time in, on, or by the ocean, the M.Y. Panthera has something to offer. The vessel comes with a range of toys to keep you entertained, from snorkeling equipment and paddleboards to wakeboards and Seabobs — small underwater scooters that let you cut through the water like a dolphin.
The experienced crew sail the region regularly and can suggest places for you to drop anchor, such as Florida's best waterside restaurants or hidden Caribbean beaches.
While you're here...
Before you step aboard, we can arrange a private guided food tour of Little Havana, a district of Miami with a palpable Caribbean and Hispanic feel. Passing cigar shops, galleries and Cuban coffee houses, you can sample guava-filled pastries, empanadas stuffed with spiced meat or vegetables and, for a sweet finale, homemade plantain ice cream.