I was extremely lucky to start traveling with my family when I was younger. The trips started out as tropical island vacations or the occasional cruise, but they became more sophisticated over time with our destinations moving across the pond.
My first trip to Europe was to Germany and France. It was during this trip that I first fell in love with exploring the world. My breath was taken away by the view of the mountains and countryside while parasailing over Neuschwanstein Castle, I got to try the delicious local food (believe me, I love food), and I was able to explore the art and history in some of the most amazing cities in the world. Since then, I've had the opportunity to explore several other places on my own.
My excitement for Italy stems from what was my next adventure, a family trip to Rome and the Amalfi Coast. From the aperitivos, the rich food and history, the friendly and helpful locals, and the intriguing uniqueness of all its destinations, Italy continues to draw out my curiosity and love of adventure. As I continue to learn and experience all that Italy has to offer, I am excited to share it with those that are also drawn to Italia.
Speak to Zachary
Start planning your trip to Italy with Zachary
Q&A with Zachary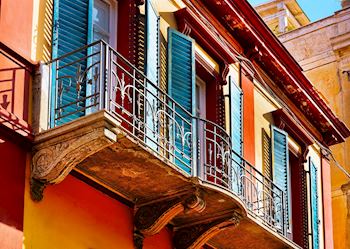 What's the one thing you always pack?
The one thing I always pack is my universal outlet adapter with both outlet and USB inputs. There's no guarantee that your airport terminal or hotel will have the international plug adapter you need, so make sure you bring your own.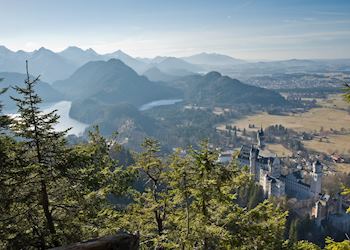 What's your most vivid travel moment?
It was parasailing over Neuschwanstein Castle. I was confident and excited up until we got there. When we did, I realized that we had to go up a ski lift to get to where we jumped from and that they only took cash, and at the time I didn't think that was normal, so it made me nervous. Sketchy right?? Like mom where are we?? We decided to go up anyway, and I'm so glad we did. The process was about as questionable as their accepted payment methods but basically what you had to do was run down this big wooden ramp while strapped to a big German man and when you reached the end, jump. There was a moment right after the end of the ramp where I was sure that it was also the end for me but in the next moment, the wind caught us. We rode the wind higher and higher, over the mountains and the castle among the clouds and other para-sailors. There have only been a handful of moments in which my breath has been taken away, and that was by far the most memorable.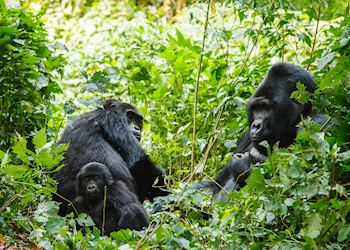 Where would you love to travel next?
Africa has been at the top of my list for as long as I can remember. Animals have always held a special place in my heart, and I would love to go on a safari in the Serengeti and trek for gorillas in Rwanda.