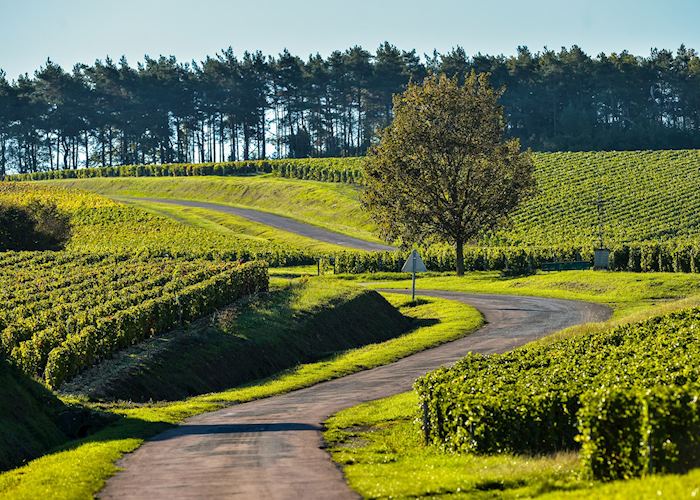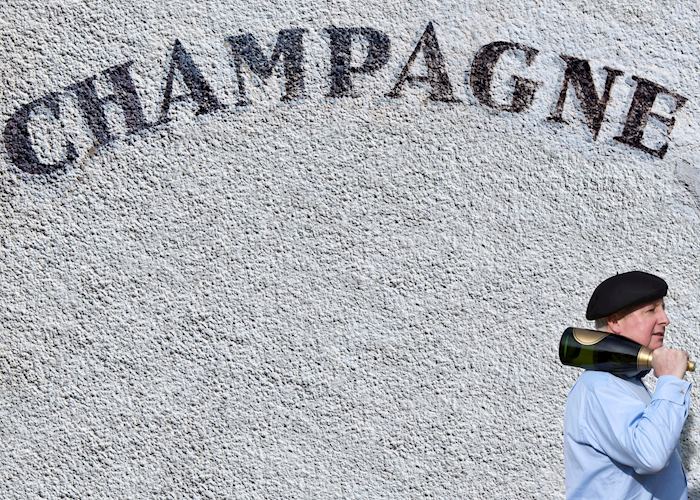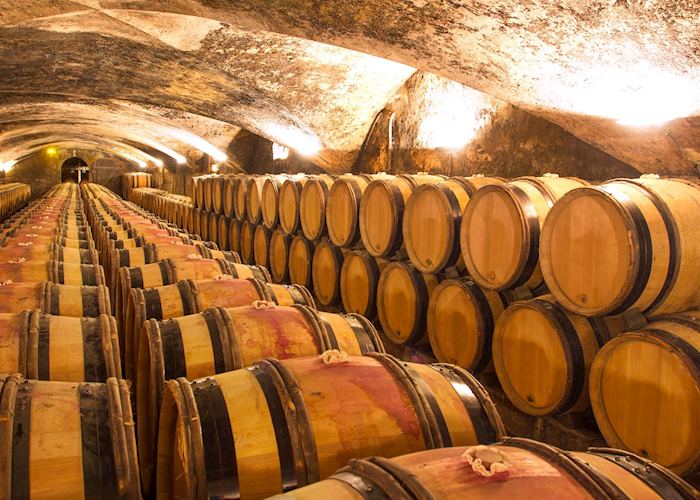 Champagne discovery tour: vineyards, cellars & tastings
The Champagne region, in the northeast of France, is widely respected and internationally renowned for producing some of the world's finest sparkling wines. Although the name Champagne has become synonymous with sparkling wine in general, there are strict regulations, the Appellation d'Origine Protégée (AOP), in place to protect the wine's quality.
There are hundreds of private domaines in the region, but only those that adhere to regional-specific cultivation methods, grape varieties, and pressing and fermentation traditions can use the Champagne appellation.
This full-day shared tour reveals many of the secrets and traditions behind this prestigious label and offers a chance to sample some of the wines on the estates where they're produced.
The day starts early, at around 7am, when your driver-guide picks you up at your Paris hotel to travel to the Champagne region, a journey of roughly an hour and 40 minutes, depending on traffic. A very simple breakfast of coffee and pastries is provided in the car en route.
On arrival, your driver-guide gives you and your small group an introduction to what makes these wines so esteemed. You have the chance to examine the vines up close and meet some local producers who are running family enterprises. They'll welcome you into their wine cellars and explain the whole process from field to bottle.
You then have a chance to taste three or four Champagnes before heading off to lunch in Reims (pronounced 'rance'). Your three-course lunch, which includes two glasses of wine per person, is included in the cost of the tour.
In the afternoon, you visit imposing Reims Cathedral, the setting for the coronations of more than 25 French kings, from Louis VIII in 1223 to Charles X in 1825. The Gothic edifice was begun in the 13th century and is renowned for its stained glass, external ornamentation and harmonious design.
After exploring the cathedral, travel to one of France's most renowned Champagne producers, where you join a larger group and tour the vast underground chalk pits where they store their wine. These pits, along with a variety of historic vineyards, cellars and sales houses, are now part of a UNESCO World Heritage Site.
At the end of the tour, you can sample some of the Champagne produced here before being driven back to your hotel in Paris, arriving at about 8pm.
Speak to someone
who's been there
Start planning your tailor-made trip by contacting one of our France specialists
Photos of Champagne discovery tour: vineyards, cellars & tastings