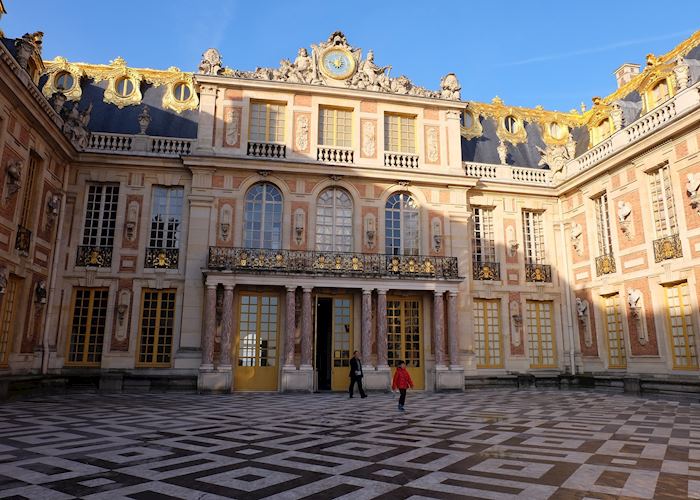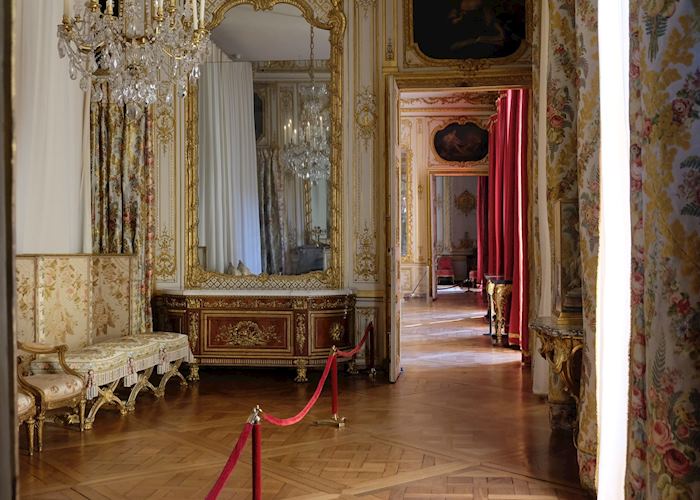 Château de Versailles private tour
A symbol of French power and opulence, the royal Château de Versailles was the masterwork of Louis XIV and remains a testament to the enormous wealth and influence once wielded by the French nobility.
With vast gardens littered with marble and bronze statues by the leading artists of the day, magnificent fountains, exotic plants and even a mock village, the grounds are as extraordinary as the palace itself.
A guided tour brings Versailles to vivid life, revealing many of the individual stories of the flamboyant characters who lived here as well as the history of the buildings and their construction.
Your driver-guide will pick you up from your Paris hotel and take you to Versailles, which sits 20 km (12 miles) southwest of central Paris. The private, half-day tour takes you through some of the most notable of the palace's 700 rooms.
Louis XIV was responsible for transforming his father's hunting lodge into a palace fit for a king — and his entire court — toward the end of the 17th century. Unlike his predecessors, who moved from chateau to chateau bringing their entire household and all their belongings with them, Louis XIV simply relocated his 6,000 courtiers from the Louvre Palace to Versailles.
With so many people to accommodate and no expense spared in his attempts to impress, Louis XIV went about creating the most extravagant palace in history. He employed the most sought-after artists and craftsmen of his day to sculpt, carve, paint and adorn the most lavish state apartments and private chambers of any of the French chateaux. Everywhere you go you see priceless artworks, frescoed ceilings, gilded mirrors and intricate detailing in the plasterwork and woodwork.
Along with seeing the royal apartments, and the private opera house, galleries and chapel, you'll visit the Hall of Mirrors, which is arguably the most revered part of the chateau. The mirrors reflect the sun that streams in through the tall arched windows, reinforcing the image of Louis XIV as the 'Sun King', whose reign was one of absolute power and divine right.
As you go, your guide will recount tales of the court, revealing details of the king's life and that of his courtiers. Their lavish lifestyle was matched by a complete lack of privacy, with 150 courtiers witnessing (and apparently, applauding) the king's waking every morning. Even the birth of the queen's children was a public affair witnessed by crowds of spectators.
Your tour finishes with a walk through the gardens, which are considered a quintessential example of the French style. With an orangery, fountains, Marie Antoinette's private garden domain complete with a mock village of thatched cottages, and grand stable blocks, there's as much going on in the grounds as the palace itself.
Your guide can lead you to the places that most interest you, finally accompanying you back to your Paris hotel at the end of the tour.
Speak to someone
who's been there

Start planning your tailor-made trip by contacting one of our France specialists
Photos of Château de Versailles private tour