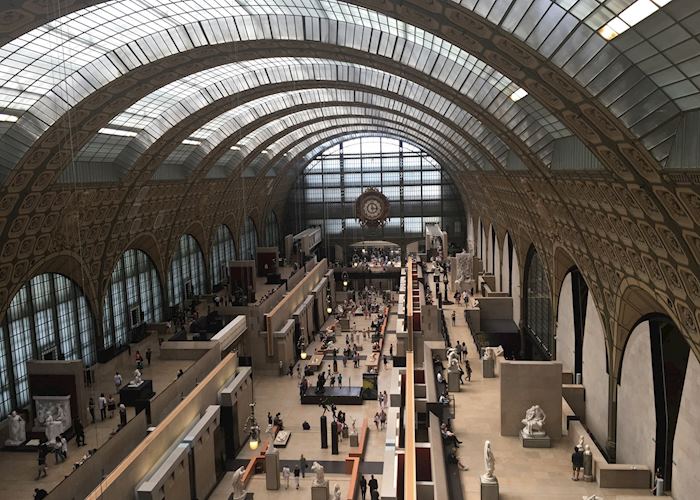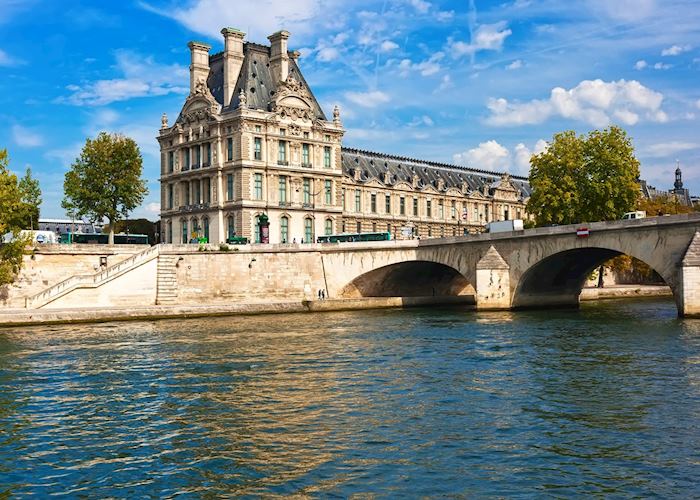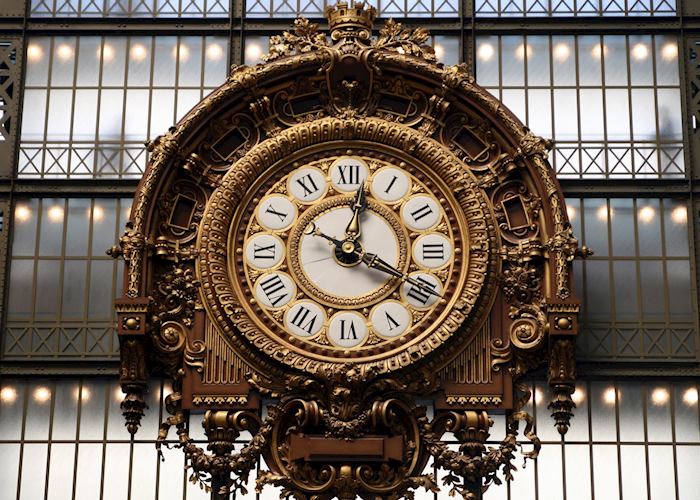 The Louvre and Musée d'Orsay
Dating back to the 12th century and once the primary residence of the French kings and queens, the Louvre is both a historic palace and an extensive museum holding some of the world's most famous pieces of art, notably the Mona Lisa.
This full-day tour explains a little of the palace's history as well as by-passing the crowds in order for your private guide to lead you around the labyrinthine galleries to some of the most renowned pieces in the vast collection. Later, you cross the Seine to the Musée d'Orsay to see Impressionist masterpieces by Renoir, Gauguin and Van Gogh.
Your private guide will meet you and take you to the courtyard of the Louvre. A fortress constructed by Phillipe-Auguste in the 12th century, it was rebuilt in classic Renaissance style in the mid-16th century and used as a royal residence.
It's a sprawling place and you guide will give you a quick introduction to the history of the building and its changing functions before taking you to the main entrance in the contemporary glass pyramid that was added in the 1980s. This modern, steel-and-glass addition stands in stark contrast to the historic buildings and caused quite a stir among critics when it was unveiled.
The Louvre is one of the world's most-visited museums, but your guide can help you skip the line and then navigate the warren of galleries in the Sully Wing, the buildings around the four sides of the Cour Carée (Square Courtyard), and the Denon Wing, which stretches 800 m (2,600 ft) along the Seine.
The displays a staggering 35,000 works of art (a small fraction of its total collection), but your guide will bring you to the most significant works in the galleries or tailor your tour to take you to work by the artists that most interest you.
After your visit, you have time to lunch in one of the local restaurants. Your guide will be happy to recommend a few places to choose from. So as to give you flexibility on where to eat and what to order, the cost of the meal isn't included in the tour.
After lunch, you walk across the bridge to the Musée d'Orsay with your guide. Once a large train station, this structure is now home to a collection of artwork dating from the mid-19th century. Here you not only explore some of the works of masters of Impressionism from Monet to Renoir and Cézanne, but also some of the finest works of post-Impressionism, championed by artists such as Van Gogh and Gauguin.
Please note that the order of this tour may vary, depending on how busy the museums are on the day.
Speak to someone
who's been there

Start planning your tailor-made trip by contacting one of our France specialists
Photos of the Louvre and Musée d'Orsay