Visit Goa, India
Jump to:
Most people go to Goa as a relaxing coda to more energetic travels elsewhere on the subcontinent. Despite a reputation as a counterculture haven, the area has matured into a sophisticated but laid-back beach destination, with a wide range of indulgent hotels and boutique guesthouses, complementing well-groomed beaches and a thriving restaurant and shopping scene.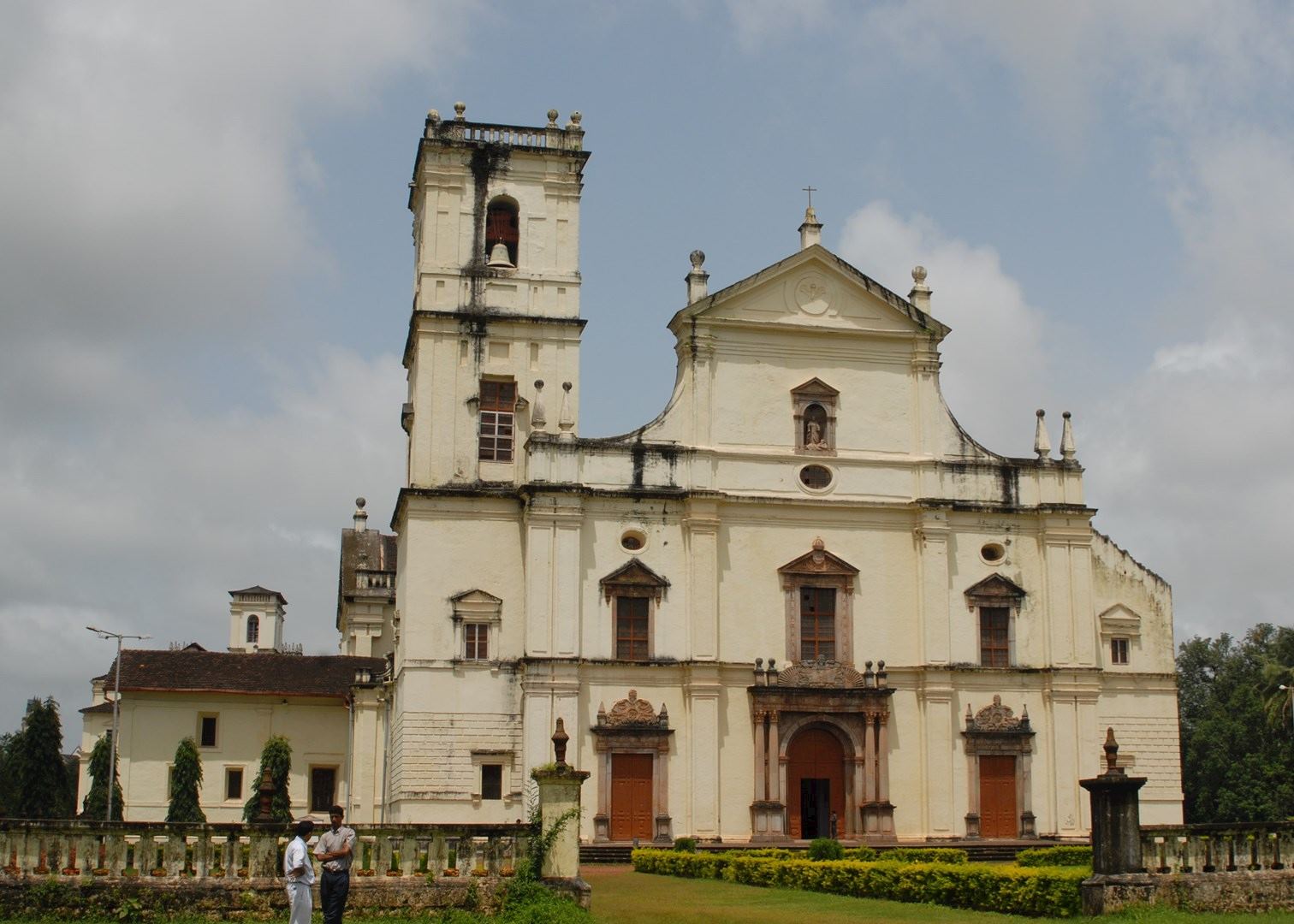 But, there's more to this small state than just sun and sand. Portugal occupied Goa for 500 years, only leaving in 1961, and you can see its legacy in the region's own brand of cuisine, its Baroque Catholic cathedrals and a culture that includes daily siestas. You'll also find flea markets, yoga and meditation classes, and small villages and temples throughout the area.
You can find long sandy stretches to enjoy the sunset in peace and quiet, particularly in the southern part of the region. Most of the smaller hotel beaches are well groomed and quiet — some of the best are at The Leela, Alila Diwa and the Taj Exotica.
In the north, Anjuna was one of the first Goan villages 'discovered' in the 1960s, but the sandalwood-scented culture has turned thoroughly bourgeois and, today, the narrow beach is often crowded and cluttered. However, the Wednesday market is a retro-hippie delight, crammed with booths selling mirror-spangled tapestries, sari-like sarongs, boho bags, rows of silver bangles and hand-carved wooden water pipes.
Slightly farther to the south, Old Goa was once the capital of the Portuguese colony, saddled with the nickname 'the Rome of the East'. Though that might have been a slight exaggeration, you can still see many of the grandiose buildings that date from the city's heyday in the 16th and 17th centuries.
The Sé Cathedral is a massive whitewashed building with high, narrow windows and a blunt, truncated bell tower. It took almost a century to build and was larger than any church in Portugal — even today, it remains the largest Catholic church in Asia.
Just across from the cathedral, the Basilica of Bom Jesus is an imposing red-brick edifice that houses the incorruptible remains of Saint Francis Xavier, known as the Apostle of the Indies.
There are a dozen or more other Portuguese churches in Old Goa, some still in use, some converted to museums and others beginning to crumble. This rich architectural heritage led UNESCO to name the city a World Heritage Site in 1986. It can get crowded, so we suggest visiting early on a weekday.
When epidemics drove the Portuguese from Old Goa, they moved to coastal Panaji. Here, you can see more well-preserved churches, as well as many brightly painted villas in the Latin Quarter.
Wandering these cobbled streets is like being transported to Lisbon, thanks to the wrought-iron balconies, beautifully restored houses and terracotta roofs, as well as the plazas shaded by mango trees.
You can also find a Portuguese influence in Goa's cuisine. Two of the area's signature ingredients — vinegar and fiery peppers, brought from South American colonies — were introduced by colonists to cater to their European tastes. You'll find both in sorpotel, a Portuguese braised pork stew that was originally based on a combination of toddy vinegar (fermented coconut palm sap) and pig's blood. Vinegar also adds a certain tang to the local fish curry.
Because it's a coastal state, Goa makes use of impeccably fresh seafood and coconut milk in its cooking. Both ingredients are showcased in the area's signature creation, shrimp in a coconut curry. Other popular dishes include pork vindaloo, cashew marzipan, and bebinca, a multilayered pudding made with coconut and almonds.
Best time to visit Goa
December to March in Goa brings sunny skies and balmy temperatures, excellent weather for a beach break. This is also the height of the busy season, and you should expect crowds at the most popular places. Your specialist will direct you to the less-crowded beaches.
Speak to someone
who's been there