New Zealand's coastline and waterways are some of the finest and most dramatic in the world, and any trip to this beautiful country should certainly include some time spent exploring secluded coves, awe-inspiring fjords, tranquil turquoise lakes or mighty rivers.
There are a multitude of day trips available throughout the country, but by spending a little more time journeying away from land you are rewarded with scenery and experiences which far fewer travelers get the chance to enjoy.
Cruises in New Zealand are just part of our overall cruises in the South Pacific offering.
Tailor-made itineraries of New Zealand
We also highly recommend considering incorporating a couple of longer cruising options into a tailor-made exploration of New Zealand and you can take in many of New Zealand's best and most diverse scenery while avoiding the roads and instead enjoying miles of unspoiled coastal scenery.
Day and half-day cruises in New Zealand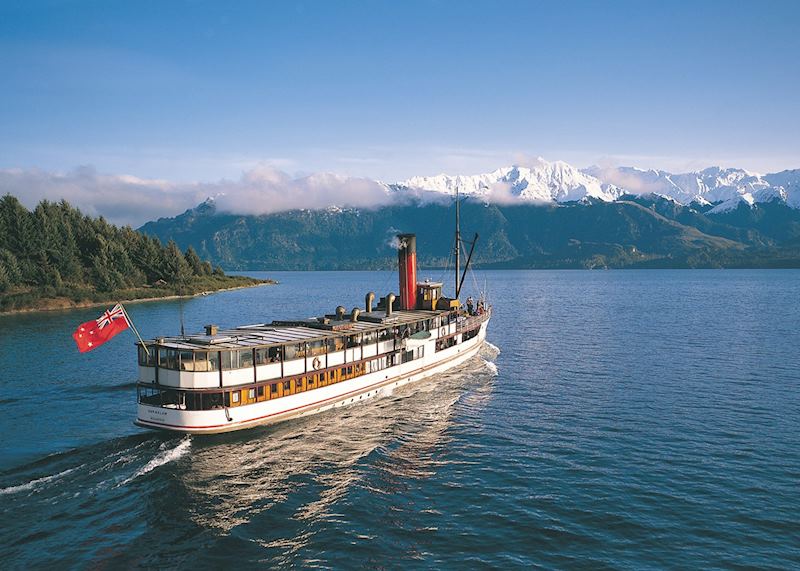 The small townships of the Bay of Islands are steeped in colonial history, and set against a patchwork of gently rolling farmland and ancient forests of venerable kauri trees. The 144 islands are scattered in the clear Pacific waters, which are abundant with marine wildlife.
There are a number of cruising options available in the stunning Bay of Islands region, allowing you to escape the busier parts of the bay and to enjoy secluded coves where you can swim or snorkel, perhaps encountering some friendly dolphins if you are lucky!
North Island day and half-day cruises
The iconic Milford Sound is a classic example of a 'must-see' New Zealand attraction, but by choosing to overnight on the water you avoid the crowds of day-trippers and instead have the opportunity to enjoy the sound at its most natural and tranquil.
Similarly our preferred option, the less-known Doubtful Sound, is by far at its best when visited on the overnight Fiordland Navigator trip.
We also highly recommend considering incorporating a couple of longer cruising options into a tailor-made exploration of New Zealand. A five day adventure between Auckland and the Bay of Islands (or vice versa) is the perfect start or end to any itinerary, and not only takes in Auckland's fabulous harbor and the main sights of the Bay of Islands, but also some rarely visited but wonderfully beautiful islands along the way.
The Bay of Islands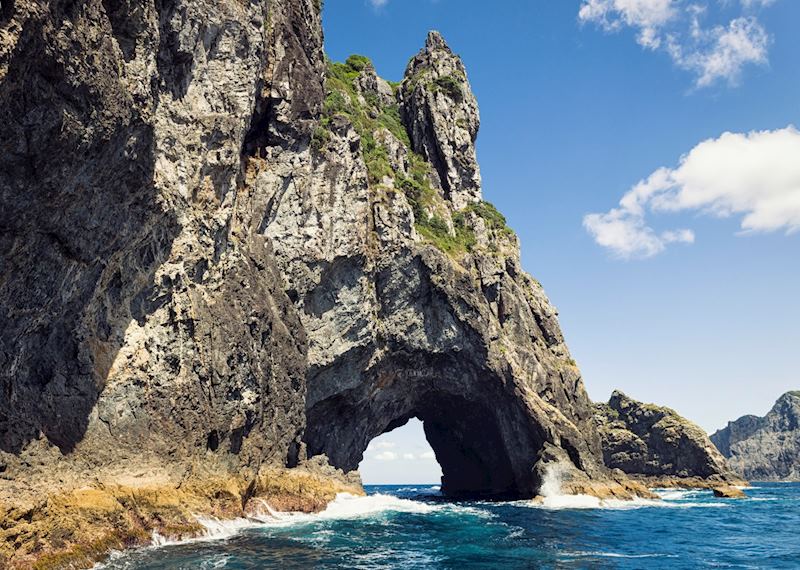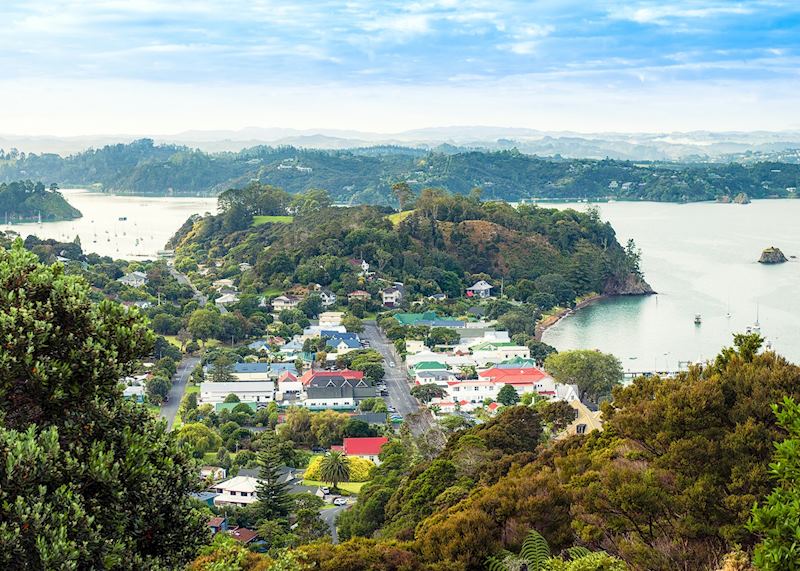 The Bay of Islands' topography lends itself to cruising. The sea is a deep, rich shade of lapis lazuli, and the islands you glide past are a fervently green patchwork of hummocky farmland and native kauri forest. Among the calm Pacific, which swirls around some 144 islands, you'll find healthy populations of dolphins.
Of all the day cruises operating here, I particularly like a private day cruise on a monohull sailboat. It takes you to some of the quietest coves of the Bay of Islands where you're free to swim.
There's a good chance you could swim near dusky dolphins, who might treat you to some of their gravity-defying acrobatics — leaps, twirls, and loop-the-loops. You'll also enjoy a barbecue lunch on board. It's one of the more exclusive cruising options in the area.
Alternatively, you could take a half-day 'Hole in the Rock' cruise. As the name suggests, your vessel squeezes through a rock formation that looks as if it has been bored with a 16 m (52 ft) door (there's a definite novelty in wondering how your vessel is going to fit through).
Day cruises near Rotorua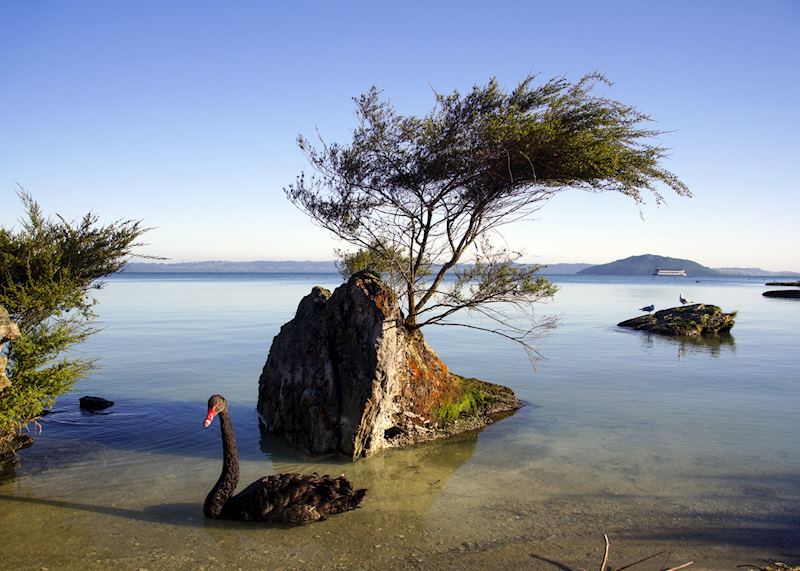 Think of this cruise as an added bonus to what's already a very rewarding, full day experiencing Rotorua's geothermal fairground — its geysers, frothing mud pools, fumaroles, and sulfuric lakes. Most people choose to observe them in one of the purpose-built parks. But, these can get busy and start to feel a little theme-park-like.
I suggest venturing just outside of Rotorua to Lake Rotoiti, which you can explore privately via a luxury sailing catamaran.
Your skipper will dock at some natural hot springs used mostly by local residents, and you can soak in their mineral-rich waters while looking out over the lake. In its heart lies a small islet dotted with caves once used by local iwi (Māori tribes) as refrigerators and larders. You'll dock here and explore them along with your skipper. If the weather's fine, you can even stop to swim in the lake itself.
There are creature comforts a-plenty: you'll be given blankets and rain jackets (if needed), and can ensconce yourself into beanbags on deck while dining on a cheese and wine platter.
Cruising on Lake Taupo

This two-hour cruise on Lake Taupo is a crowd-pleaser, which isn't to say it's dull. From the quiet, resort-like town of Taupo, you sail across New Zealand's largest lake with your skipper-cum-guide. It's a very comfortable journey, in a rather plush little boat.
You might catch a trout and have it cooked on board, but — most excitingly, for me — the cruise takes you to some otherwise-unreachable Māori petroglyphs. Even though I'd seen it in pictures, I found the intricately carved, whiskered face of a Māori priest mesmeric.
South Island day and half-day cruises
It's possible to incorporate all the cruises I mention here into a trip based in the South Island. Wanaka and Fiordland are geographically closer, while Aoraki/Mount Cook is a little trickier to get to, and does require a little more time if you're looking to include it in a trip.
Cruising on Lake Wanaka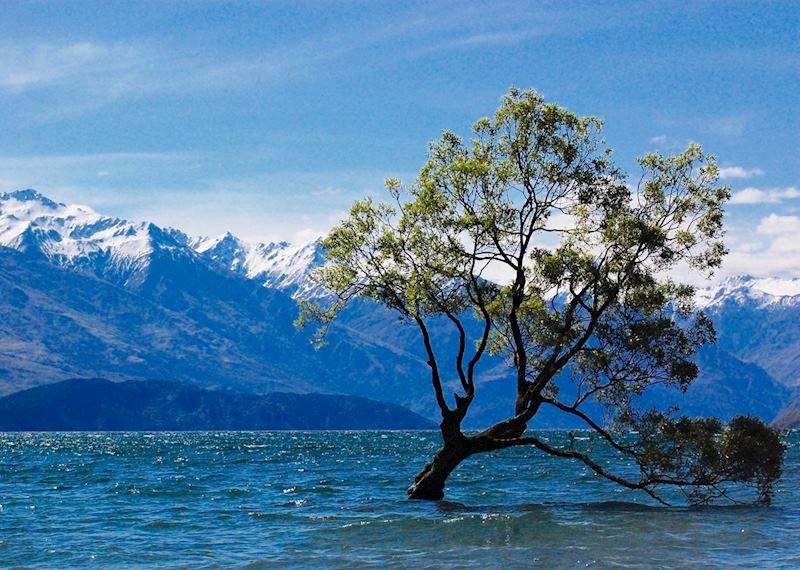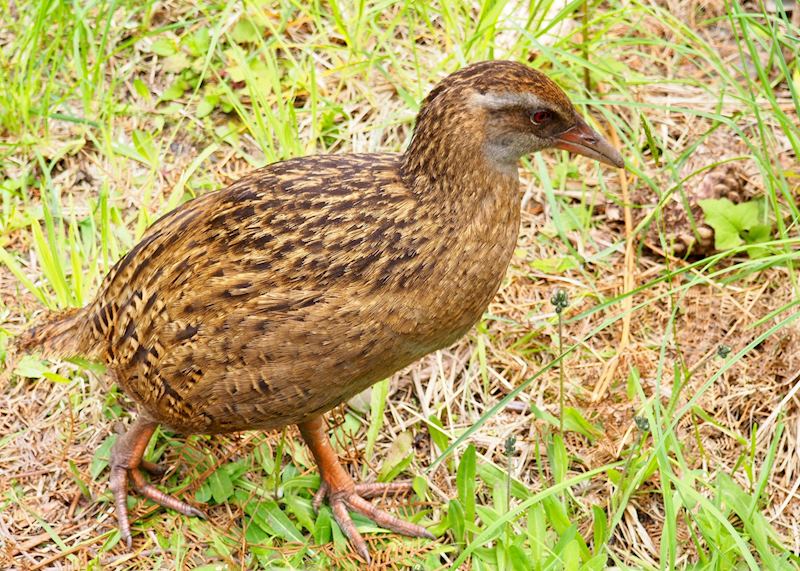 If I had to pick just one day cruise out of all New Zealand, this would be it. It's not so much for the cruising aspect itself (though the mirror-like surface of Lake Wanaka is a dream to sail on), it's for the untouched island it takes you to.
Mou Waho is a protected bosky isle festooned in native bush, and dropped right in the heart of Lake Wanaka. Its secrets only really unfold when you set foot on it and begin to pick your way through the spiky matagouri (manuka plants).
You make for a ridge on the island. From here, you'll look out over not just Lake Wanaka, but a second lake nestled into Mou Waho, and normally hidden from sight.
Your gaze takes in the deep-sage green of the bush, the jewel-like blue of the lakes, and the distant white head of Mount Aspiring (which had a cameo in Peter Jackson's The Lord of the Rings trilogy). I think this place has one of the finest views in all New Zealand, and that's saying something.
Your guide, Chris, will encourage you to pick husks off the manuka bushes as you walk. You unpeel them and suck out the tangy, sweet sap that New Zealanders claim is a panacea for the immune system.
When you reach the island's main viewpoint, you have the chance to plant a native tree, before enjoying berry tea and a biscuit.
Your tea break might be interrupted by one of the island's rehabilitated wekas, which often pop up in search of crumbs. A chestnut-brown bird that looks a bit like a cross between a chicken and a pheasant, wekas were once endangered but seem to be making a resurgence.
I was met by a family of three wekas (Wally, Sally, and their rebellious teenage son). They're a bit of a dysfunctional family, in truth, as wekas are fiercely territorial. They'll all compete to scavenge your snack.
Cruising near Aoraki/Mount Cook

If you're visiting Aoraki/Mount Cook, I highly recommend this half-day cruise out onto the terminal lake of the Tasman Glacier. It starts with a rocky ten-minute walk to the shoreline (unfortunately, this isn't a suitable cruise if you have mobility problems).
From here, you take a small-boat cruise onto a chalky-blue lake that leads to the terminal face of Tasman Glacier, navigating around bergy bits en route.
The real high point comes from the chance to see the glacier calve. You'll know about it, if it does, as the crash is astonishingly loud, sending waves out across the otherwise eerily still lake.
A note on overnight cruises in Milford and Doubtful Sounds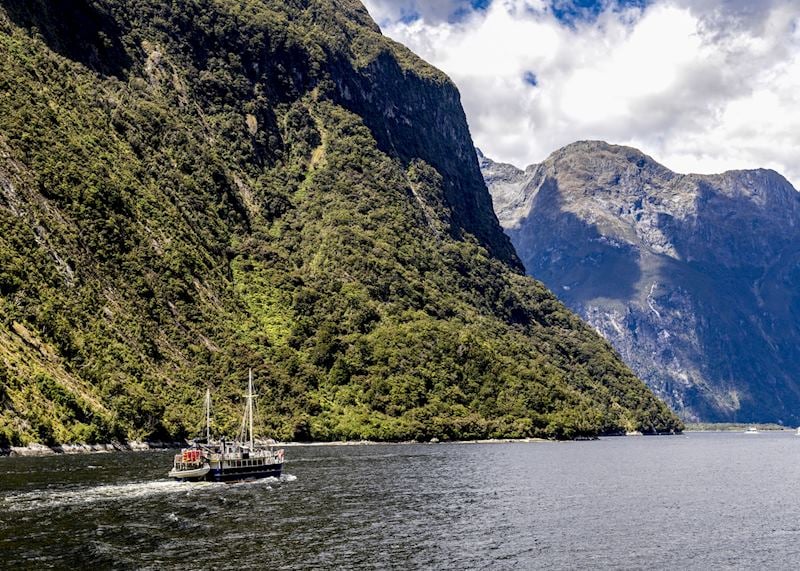 The immense fiords of Milford and Doubtful Sounds, with their rainforest-clad, waterfall-pelted walls, rank high on most visitors' wish lists for New Zealand.
Several good day cruises for Milford Sound exist, which use smaller vessels in preference to the more commercial giants that ply Milford Sound. But, I'd urge you to consider an overnight cruise.
While Milford Sound has arguably more scenic drama, Doubtful Sound is so much more peaceful. At any one time, there are usually no more than two boats out on the water, and no scenic flights, compared with the hubbub of Milford. Doubtful is also six times the size of Milford, so there's much to see.
An overnight cruise here is one of New Zealand's most exclusive experiences, even if it doesn't appear on many visitors' radars — and you can read about one such cruise in detail in our guide to New Zealand's hidden highlights. You can kayak, fish, observe fur seals and live and breathe the sound in a way that few people do. Pray for rain — it's when the sound's cascades and waterfalls really come into their own.
Read more about trips to New Zealand
Australia and New Zealand
Start thinking about your experience. These itineraries are simply suggestions for how you could enjoy some of the same experiences as our specialists. They're just for inspiration, because your trip will be created around your particular tastes.
View All Tours in New Zealand